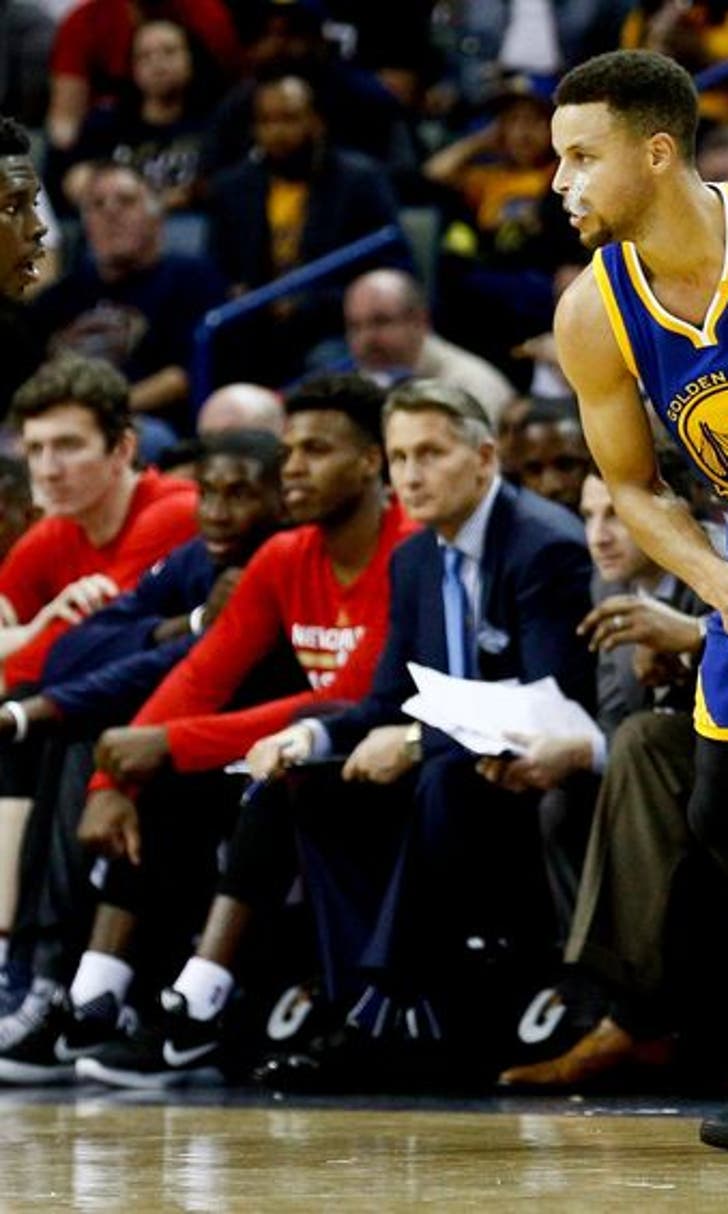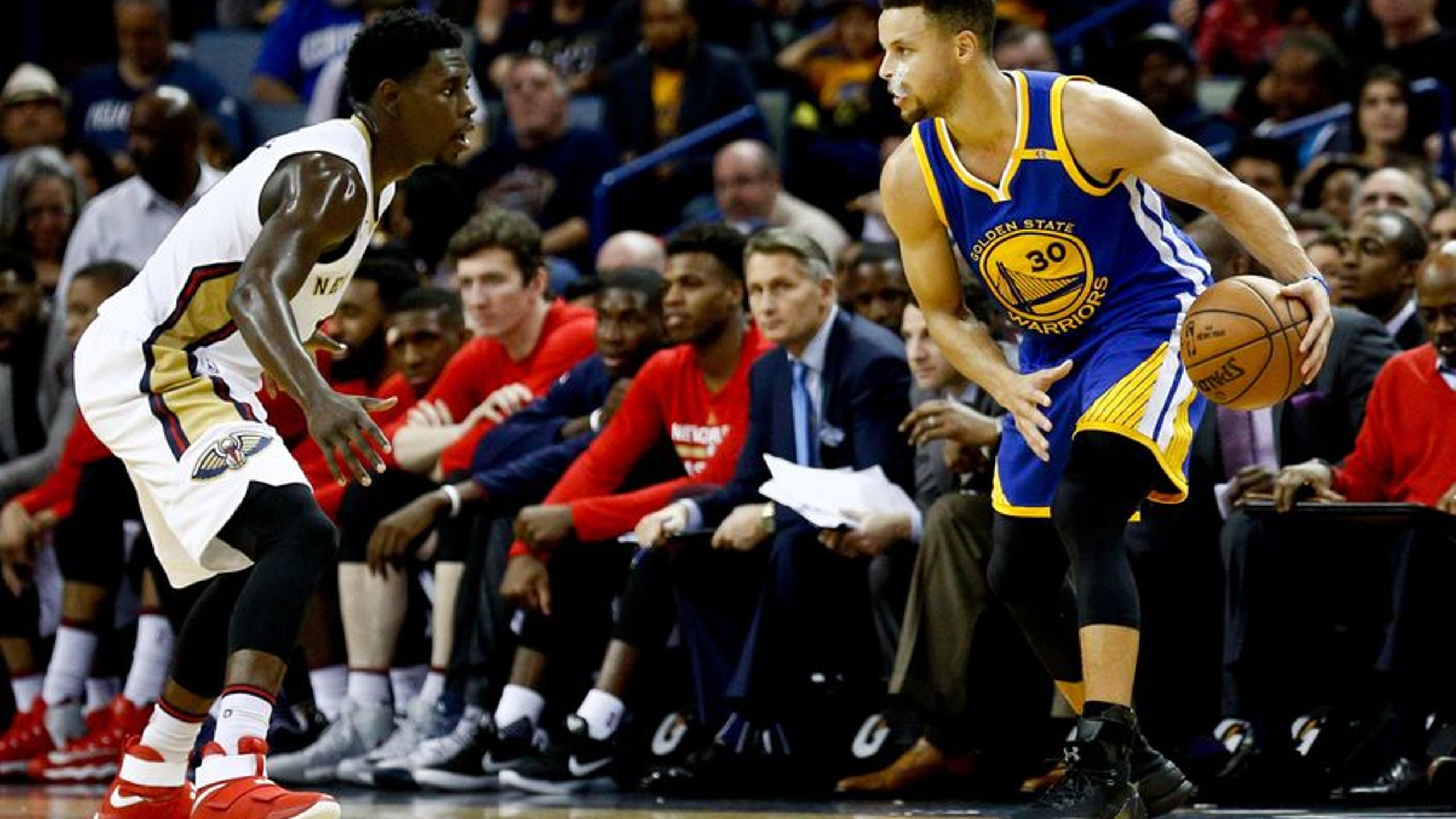 New Orleans Pelicans assistant Darren Erman gives Stephen Curry a high five following three-pointer
BY Fansided and Brendon Kleen/FanSided via Pelican Debrief • December 14, 2016
In the midst of a fourth quarter comeback by the Golden State Warriors, point guard Stephen Curry found time to get dap from New Orleans Pelicans assistant Darren Erman.
While we New Orleans Pelicans fans care most about the final score of last night's game, a 113-109 loss at the hands of the Golden State Warriors, it appears the Internet cares more about Stephen Curry's high-five with Pelicans assistant Darren Erman. We're all used to Warriors victories, so it makes sense that unless Curry is breaking the single-game made three-pointer record, there's no reason to single out a December win over the lowly Pelicans.
Here's the dap between Curry and his former assistant Erman:
It's honestly a fun manifestation of the obvious history between these two teams. The top two coaches on the Pelicans' bench are former Warriors assistants, as Alvin Gentry was hired by the Pelicans following Golden State's first championship. He quickly brought on Erman, who had been with the Warriors from 2010-2014 during Mark Jackson's tenure, as his top assistant and defensive coordinator.
The season prior to that, the two teams met in the first round of the NBA Playoffs, in which Golden State would of course sweep New Orleans in a competitive series. Gentry was right in the middle of that battle, and Erman was undoubtedly watching the maturation of his defense compete against a top-ten Pelicans offense.
Last year, the two teams met in a nationally-televised opening night battle. This year, they played again to a national audience for each team's second game of the year, one in which Anthony Davis would score 45 points. And of course, two weeks ago, Stephen Curry broke the threes record against this same Pelicans team. History, indeed.
So no, it's not a surprise at all that Curry would feel a little charged up heading into this one, and that he was feeling good after getting hot in the fourth quarter. According to him, Erman was yelling to the team "Even if he makes it, it's a good shot" as encouragement, stating that the defense had done it's job in forcing Curry into a contested look.
Curry took to the opportunity to ask for appreciation from his former coach, who went ahead and gave it to him in "dap" form. Even Darren Erman is in awe when watching the Stephen Curry Show.
More from Pelican Debrief
This article originally appeared on
---
---