National Basketball Association
National Basketball Association
Nene, Gorat help Wizards hold off Heat rally in victory
Published
Mar. 6, 2015 9:58 p.m. ET

After pointing out what Washington did wrong in nearly blowing a 35-point lead on Friday night, Wizards coach Randy Wittman was able to celebrate a rare victory.
"I ain't giving it back," he said. "I'll take it."
Nene scored 20 points, Marcin Gorat added 14 points and 17 rebounds and the Wizards lost all but one point of a 35-point lead before holding off the short-handed Miami Heat 99-97.
Bradley Beal added 17 points for the Wizards, 2-7 in their last nine games.
Washington's other win in the stretch came after they blew a 21-point lead against Detroit.
"Something that seems like it's supposed to be a blowout becomes a nail-biter for us in the last three or four minutes of the ballgame," Drew Gooden said. "We've just got to find a way to be able to step on the team once we've got them down..."
Miami played without starters Dwyane Wade (sore right hip) and Luol Deng (right thigh contusion). Goran Dragic had 18 points, but left the game after a hard fall late in the third quarter.
Shabazz Napier added 16 for Miami, and Michael Beasley had 13 -- all in the fourth quarter as coach Erik Spoelstra stuck with the smaller lineup that ignited the rally.
"It wasn't even about the scoreboard at that point. It was about trying to reveal your collective character. That's all it was," Spoelstra said about the rally. "It shows just what unmitigated effort, passion, connection can accomplish in a short period of time."
Miami had a chance to take its first lead, but Henry Walker's corner 3 rimmed out with 5.9 seconds left and Nene snared the rebound.
Beal made one of two free throws with 1.6 seconds left. Miami inbounded in the frontcourt after a timeout, but time expired before Beasley's jumper -- which fell short -- left his hands.
Washington led 83-48 midway through the third quarter after Gortat's driving dunk off a between-the-legs pass from John Wall, but Miami cut it to 88-73 after three.
Dragic scored 12 points in the quarter.
"I just think when we get those leads sometimes we get complacent," Wall said.
Beasley's driving layup made it 98-95 with 1:47 left, and Tyler Johnson's tip-in pulled Miami to 98-97 at the 1:08 mark.
Washington led 40-18 after one quarter. Miami got to within 17 early in the second, but Beal's jumper made it 67-39 at intermission.
"We didn't start the game well," Dragic said. "But the only positive thing about this game is that we came back. Unfortunately in the end we did not make those plays that we were hoping for."
RESTING WADE
Wade didn't come up during Spoelstra's pregame media session, so it was bit of a surprise when the Heat tweeted that the star guard was out with a sore right hip. "It was sore. He wasn't able to go through shoot-around today," Spoelstra said after the game. "It was sore yesterday and didn't really loosen up today the way we thought it would." Miami hosts Sacramento on Saturday night. "I'm good," Wade said. "Coach just wanted to rest me tonight. So, I rested."
CONTROLLING THE GLASS
Gortat has 10 or more rebounds in his last seven games, which marks his longest streak of the season. Washington outrebounded the Heat 43-37. Miami's Hassan Whiteside, who had 25 rebounds against the Lakers Wednesday night, had two in 20 minutes Friday, and didn't play in the fourth quarter as Spoelstra stuck with the smaller lineup.
TIP-INS
Heat: Are 5-21 when trailing after the first quarter. ... Miami has used 24 lineup combinations this season, the second-most for a single season in team history (30 in 2007-08). ... Hassan Whiteside picked up his eighth technical foul of the season. ... Miami picked up a team technical in the fourth for having too many players on the court.
Wizards: Won the season series with Miami 3-1. Set season highs for points in a quarter (40) and in the first half (67). ... Forward Kris Humphries missed his fourth consecutive game with a strained left groin.
UP NEXT
Heat: At home against Sacramento on Saturday night.
Wizards: At Milwaukee on Saturday night.
---
---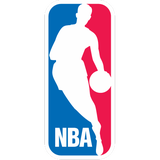 Get more from National Basketball Association
Follow your favorites to get information about games, news and more
---