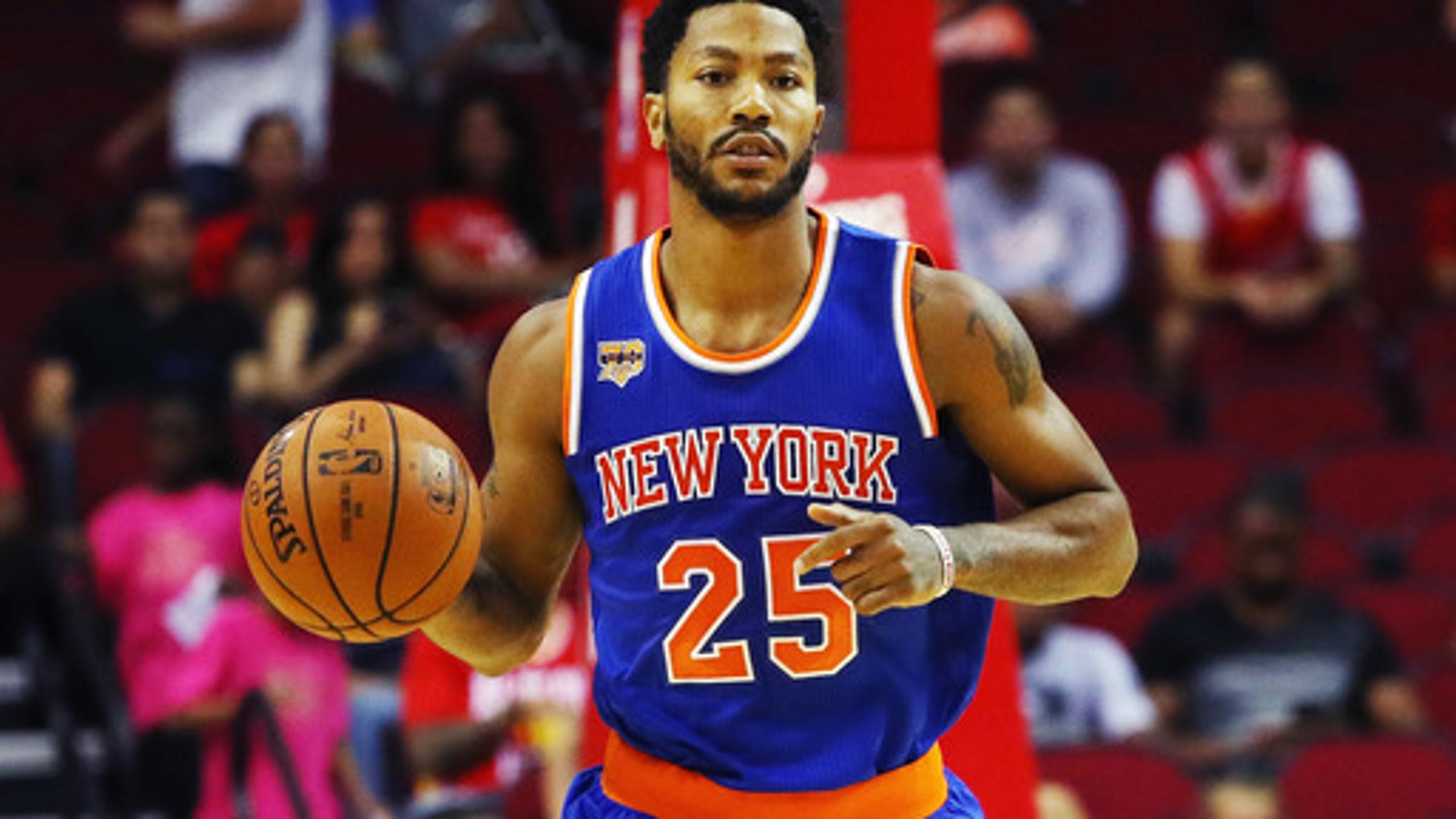 NBA star Derrick Rose to testify in rape lawsuit
BY foxsports • October 7, 2016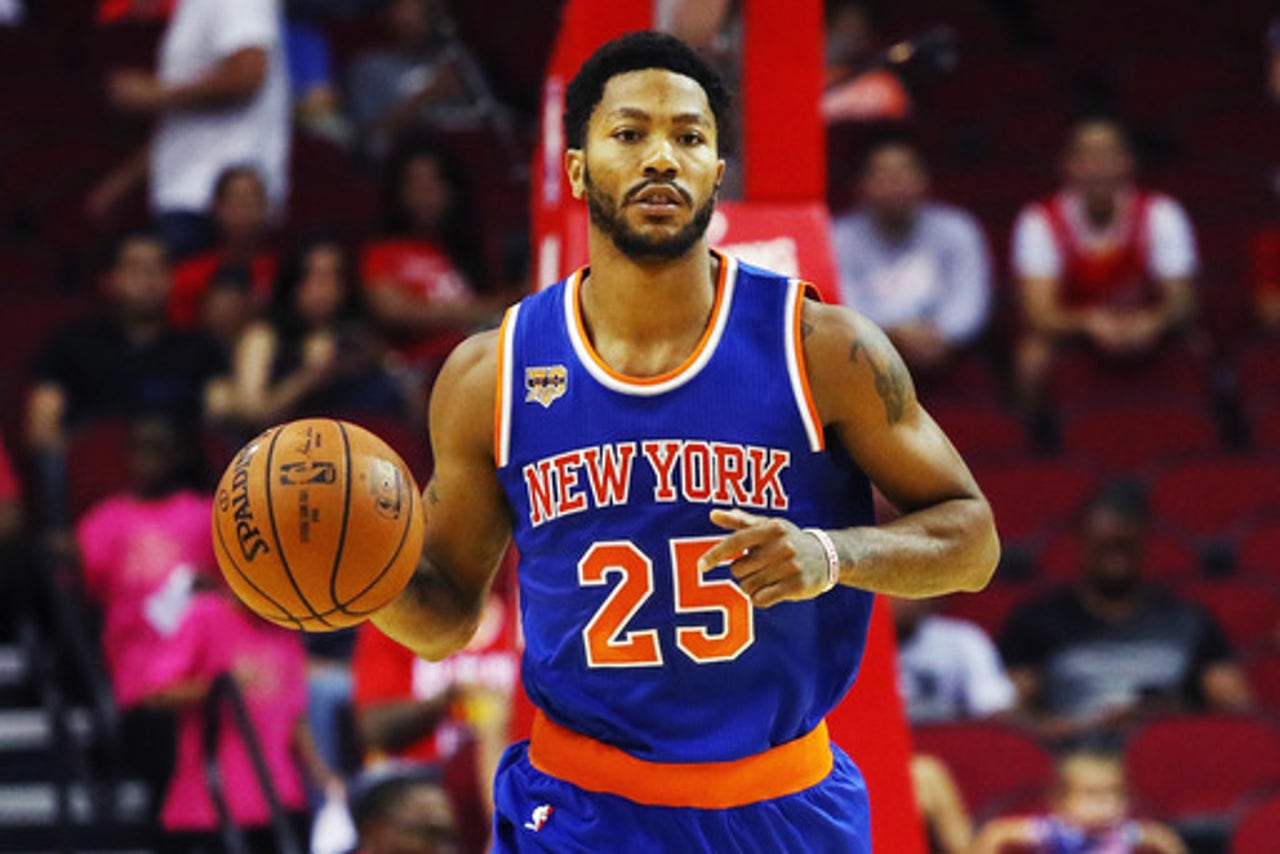 LOS ANGELES (AP) The lawyer for an ex-girlfriend accusing NBA star Derrick Rose and two of his friends of rape said Friday he will call Rose to the witness stand after the defense finishes cross-examining his client.
Attorney Waukeen McCoy said Rose would be the next witness in the lawsuit seeking $21.5 million in damages from the point guard for the New York Knicks.
The woman who accuses Rose and the friends of gang raping her was under tough cross-examination during her second day of testimony.
She said she sued Rose to hold him accountable and denied she is doing it for money.
Lawyers for Rose presented text messages from the woman to a friend at a time when she was unemployed.
''I need a very wealthy man. We should go find one,'' one text stated.
The woman also sent a text to a friend saying that since she had filed suit, they would return their TV and upgrade to a plasma screen.
Rose, 28, and his friends Ryan Allen and Randall Hampton have denied the accusations in the lawsuit and claimed the woman willingly had sex with all three.
The Associated Press is not naming the woman because it generally does not identify people who say they are victims of sexual assault.
On Thursday, her vague recall and testimony that contradicted what she told lawyers during her deposition left her vulnerable to combative cross-examination by Rose's lawyer as the Knicks player looked on with little reaction.
In a soft voice that at times couldn't be heard by lawyers or jurors, the 30-year-old woman said she was intoxicated and felt like she had been drugged after a visit to Rose's mansion in Beverly Hills in August 2013.
As she began to connect a night of drinking at Rose's place on Aug. 26, 2013, with the disputed incident early the next morning at her apartment, she took a long pause in her testimony and wept quietly, hiding her face behind a computer screen at the witness stand.
Rose's lawyer used a string of text messages as a timeline to question the woman's story and whether she even drank enough to black out hours later. And he questioned how she had managed to send lucid text messages during that period - several of which invited Rose to her apartment.
Baute got her to concede she had lied to Rose in text messages earlier that day about plans she had and a stop at a sex shop she never made.
The woman testified that she began dating Rose on and off over 20 months - a relationship the defense has called ''friends with benefits'' - after meeting him during the 2011 NBA lockout at a Hollywood nightclub.
She thought they had a future together, though Baute cast doubt on that.
He showed that until that night in August, Rose had never been to her place, she never attended any of his games and during a visit when he was playing in Philadelphia, she never left their hotel.
After they split up in early summer of 2013, she hadn't been in touch with Rose until the morning of Aug. 26 when she texted him a photo of herself and said he was her ''inspiration.''
She said she didn't go to the police because she was embarrassed and feared her name would become public and her family would find out.
Baute asked if she didn't report the incident because she didn't want to be responsible for inviting someone over to her apartment for sexual intercourse at 3 a.m. and falsely accuse them of rape.
''I never did any of those things,'' she said.
She reported the incident to police after filing the lawsuit more than two years later.
---
---