National Basketball Association
National Basketball Association
NBA committee on Kings to meet Mon.
Published
Apr. 25, 2013 1:00 a.m. ET

Microsoft Chairman Steve Ballmer, part of the group attempting to purchase the Sacramento Kings and move them to Seattle, said Thursday he believes ''there will never be a better opportunity'' than now to bring back professional basketball to the Puget Sound.
Ballmer, who has been mostly quiet about his basketball pursuit, spoke briefly Thursday before a fundraising luncheon for the A PLUS youth program in Seattle. His brief comment came hours after an NBA spokesman confirmed that the NBA committee deciding whether the Sacramento Kings should be sold and relocated to Seattle will hold a meeting via conference call Monday
''Today is about A PLUS. I will say that we've got our fingers crossed. Chris Hansen has worked really, really hard, really intelligently,'' Ballmer said. ''Seattle has got a great bid. We've got a great arena plan. I think we've got the better arena plan. We've got a good offer, it's been accepted by current owners. We've got a great market. It seems like there will never be a better opportunity. But it will be up to the NBA owners.''
Monday's meeting of the joint relocation and finance committees, consisting of 12 league owners, will convene on a call instead of in person. Whenever the committee issues a recommendation, NBA owners will have at least seven business days to review the report before a vote can take place.
That means the vote by the entire Board of Governors could happen as early as May 8, but Commissioner David Stern told a meeting of Associated Press Sports Editors in New York on Thursday he expected the vote sometime around May 13.
The Maloof family has had an agreement since January to sell a 65 percent controlling interest in the Kings to a Seattle group led by hedge-fund manager Chris Hansen and Ballmer. Sacramento Mayor Kevin Johnson has helped put together a competing counteroffer complete with a new arena plan and an ownership group headed by software tycoon Vivek Ranadive.
Thursday's fundraising luncheon in Seattle featured a number of NBA players with local connections, including Spencer Hawes, Martell Webster and Brandon Roy, all of which are hopeful of seeing the NBA return to their hometown.
''My biggest thing is I try and keep my fingers crossed that this is going to happen,'' Roy said. ''I learned that a long time ago. Don't think worst case scenario. I try and think best case scenario and with that I think we're going to get the team. It's going to take some time and really we just have to keep that passion up.''
The NBA helped broker a deal with the Maloofs and Sacramento to build a new arena in February 2012 after the team had filed to relocate to Anaheim, Calif. the previous year. The Maloofs backed out of the deal not long after to the disappointment of league officials and the anger of the Sacramento community.
The damage caused the Kings by the community's disillusionment with team management was similar in some ways to the struggles once faced by the Charlotte Hornets, another small market with a vibrant fan base that turned away after former owner George Shinn was accused of sexual assault. He later moved the team to New Orleans and the league eventually bought the franchise because of Shinn's financial difficulties.
Stern acknowledged that the league might have to be more proactive to protect both itself and its cities.
''We've dealt with it on a case-by-case basis and Sacramento has been particularly vexing as we've tried to balance the strong sense that we'd like to help our owner-clients out and at the same time have respect for the city, so we now wind up where we are,'' Stern said. ''And presumably after we finish with this, the owners will take a long look at how we got here.''
---
---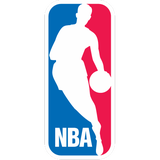 Get more from National Basketball Association
Follow your favorites to get information about games, news and more
---