National Basketball Association
National Basketball Association
Michael Jordan's Bobcats need a successful draft
Published
Jun. 2, 2011 8:40 p.m. ET

Markieff Morris of Kansas insisted he knew Michael Jordan had arrived Thursday morning to watch his pre-draft workout before even seeing him.
''I just felt his greatness,'' Morris said.
The presence of the Charlotte Bobcats owner made Kenneth Faried of Morehead State jittery.
''I was actually nervous, extremely nervous,'' Faried said. ''Michael Jordan - I have his sneakers on.''
The person feeling the most pressure in the gym, however, may have been the Hall of Famer himself.
After a bold and risky February trade that sent former All-Star Gerald Wallace to Portland, the Bobcats are sitting with the ninth and 19th picks in the June 23 draft. What they do with those selections and newfound salary-cap space will help determine if Jordan can finally turn his under-.500 team club into a winner.
''That is the single most important question this franchise faces today, and the short answer is we're going to use all of our assets to build a team that competes for championships year-after-year,'' Jordan wrote on the team website this week. ''Making the playoffs (in 2010) for the first time as the 7 seed was great, but I want more than that, and our fans deserve more than that.''
Thursday's workout, which also included Southern California's Alex Stepheson, Southern Mississippi's Gary Flowers, LaMarshall Corbett of Angelo State and Clemson's Demontez Stitt, was the first of many over the next three weeks. And Jordan is taking an active role.
''If we come up with somebody that he doesn't necessarily care for, he lets us know,'' coach Paul Silas said.
Jordan also could be asked to approve a trade, a common occurrence since he took over the basketball operations in 2006. Jordan bought the team outright early last year.
General manager Rod Higgins has acknowledged he's already received numerous calls and that ''everybody's throwing it against the wall right now.'' The Bobcats will consider trading one of the first-round picks in a deal that would bring in a veteran, or packaging both picks to move up in the draft.
''Perfect scenario means you're getting veteran help or you're combining maybe two picks to get up to a spot that you like the player that you're going to get,'' Higgins said. ''We're going to exhaust every avenue.''
Silas was less enthusiastic of packaging both picks for a higher choice, saying ''if we do move up that guy has to be a star kind of player.''
If they keep the two picks, especially No. 19, Morris and Faried are potential options. Both play power forward, however, the Bobcats' deepest position with Boris Diaw and Tyrus Thomas already on the roster.
''If all things were equal, you certainly wouldn't draft a 4,'' Silas said. ''But if the guy is clearly better than the rest of the people at your draft spot, you're going to take him.''
Silas had high praise for the 6-foot-7 Morris, whose twin brother Marcus is also expected to be a first-round choice.
''Markieff is a very good shooter, Silas said. ''He was tough, understands how to play the game. I think he has a chance to really be good in this league.''
Silas was less certain about the 6-6 Faried, who is even more undersized than Morris for an NBA power forward.
''It's not going to be an easy thing,'' Silas said of Faried. ''Great rebounder. Not a great shooter, but a defender. We'll just have to see. A guy like him, you would probably rather see him at the 3 than the 4.''
Silas said in a perfect scenario they could get a ballhandler who is also a good 3-point shooter, an area of need for a team that ranked 29th out of 30 clubs in long-range shooting this season. Charlotte also needs a center, but there are few quality big men in the draft.
It puts a little added pressure on Jordan, even as other still swoon in the presence of the six-time NBA champion.
''I just felt it the whole time,'' Morris said of being around Jordan. ''The light brightens and you just feel like, on your back, somebody is there.''
Notes: Connecticut's Kemba Walker and Tristan Thompson of Texas are scheduled to work out for Charlotte on Friday. ... Bobcats assistant coach Charles Oakley, still plagued by severe back pain, watched the workout but said he felt only so-so before walking gingerly down the steps to the locker room. Silas has said it's uncertain if Oakley will return to the bench next season as he seeks treatment that could include surgery. ... After the draft session was over, Thomas, D.J. Augustin, Kwame Brown, Matt Carroll, Dante Cunningham and Garrett Temple hit the floor for a workout supervised by Bobcats assistant Stephen Silas.
---
Mike Cranston can be reached at http://twitter.com/MikeCranston1.
---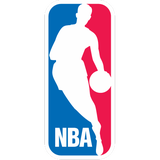 Get more from National Basketball Association
Follow your favorites to get information about games, news and more
---