National Basketball Association
National Basketball Association
Mavs may be rounding into form, and just in time
Published
Jan. 18, 2013 10:39 a.m. ET

The Dallas Mavericks are finally playing like the team they thought they built after Deron Williams spurned them in the offseason.
If they keep this up, it might not be too late to extend their playoff streak to 13 seasons.
The Mavericks have won a season-best four straight games since dropping 10 below .500 for the first time since their last non-playoff year in 2000. Dirk Nowitzki shows a new sign of his old self nearly every game as he recovers from knee surgery that sidelined him the first two months.
And owner Mark Cuban has declared the ''Bank of Cuban is open'' a year and a half after he chose financial flexibility over bringing back key pieces of the franchise's first championship team.
''We're making baby steps each day and having little setbacks along the way, too,'' Mavericks coach Rick Carlisle said. ''We want to be healthy and have all our guys and see what we can do with this thing.''
Barely more than a week ago, the Mavericks were a mess. They had lost nine of 10 - another skid that hadn't happened since 1999-2000 - and Nowitzki was days removed from saying a championship team couldn't be built on hope.
The big German was referring to the Mavericks missing out on Williams in free agency - the former Dallas-area high school star stayed with the Nets for their Brooklyn debut - and to talk of them going after Chris Paul or Dwight Howard this summer.
Cuban maintained he had to let Tyson Chandler and other players go or else risk the ability to upgrade the roster later. The resulting collection of short-timers around Nowitzki and point guard Jason Kidd didn't work last season, with the defending champs getting swept by Oklahoma City in the first round of the playoffs.
The Mavericks ended up with the same model after Williams' decision was followed by Kidd reneging on an agreement to return and joining the New York Knicks instead. Dallas traded for point guard Darren Collison, signed free agents O.J. Mayo and Chris Kaman and picked up Elton Brand in an amnesty waiver claim.
Those newcomers and holdovers Shawn Marion and Vince Carter had to figure out how to survive without Nowitzki when he couldn't make it through training camp and had his first knee surgery less than two weeks before the start of his 15th season. Dallas went 12-15 with their star watching and struggled with too many turnovers, not enough rebounds and the inability to make plays late in close games.
It actually got worse when Nowitzki returned because they were easing him back in during a difficult stretch of the schedule. Dallas started 1-8 with Nowitzki, losing by more than 20 points three times but also dropping three other games in overtime - including on the road to last year's finalists, Oklahoma City and Miami.
''When he first came back, we were really relaxed and it was like, `OK, Dirk's back. Now we can chill,''' said Mayo, who became the focal point for defenses and struggled with consistency after scoring 22 or more points in six of seven games early in the season. ''But we have to remain aggressive to help him out and help us out.''
Cuban answered Nowitzki's frustration by vowing not to trade his star, declaring he was prepared to upgrade through trades and warning that if anyone had given up on this season, ''I will kick them to the curb faster than I can lift a boot.''
The Mavericks are 3-0 on the four-game homestand since the latest from their outspoken owner, and they've done it with better ball movement, some strong games from Collison and Mayo, and defense. Two of the three opponents shot less than 40 percent, and several key defensive stops helped them hold off a Houston rally in Wednesday's 105-100 win.
Brand had a season-high 20 points Monday against Minnesota, and a critical block of a layup attempt by James Harden with the score tied in the final minutes against Houston.
''We're still a piece of work,'' said Nowitzki, who has scored in double figures nine straight times after failing to get there the first four games back. ''We let Minnesota hang around, same with Houston. We're giving our leads away too quick. Even when we're up, we have to play like we're down.''
Carlisle warned that the winning streak might be ''fool's gold'' since Dallas caught three straight teams on the second night of back-to-backs. The best test of the emerging Mavericks will come Friday night, when the Thunder visit Dallas with a night of rest and a short trip after an easy win over Denver.
Still, some elements of the winning streak make Carlisle not really care who the opponent was.
''Well, I like our chances in any game where we come out and play with a disposition and an attitude and an unselfish mindset,'' said Carlisle, whose team is four games out of the last playoff spot in the West. ''That's going to be my universal answer for the year.''
---
Follow Schuyler Dixon on Twitter at https://twitter.com/lschuylerd
---
---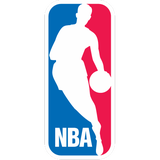 Get more from National Basketball Association
Follow your favorites to get information about games, news and more
---