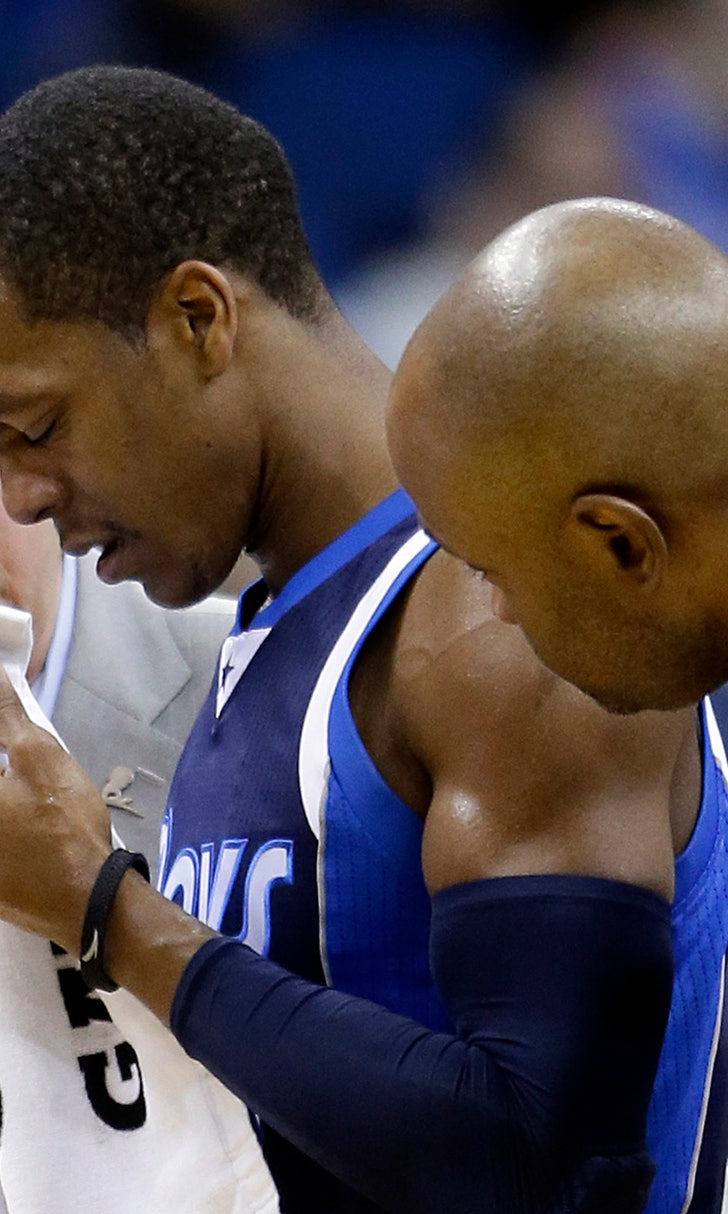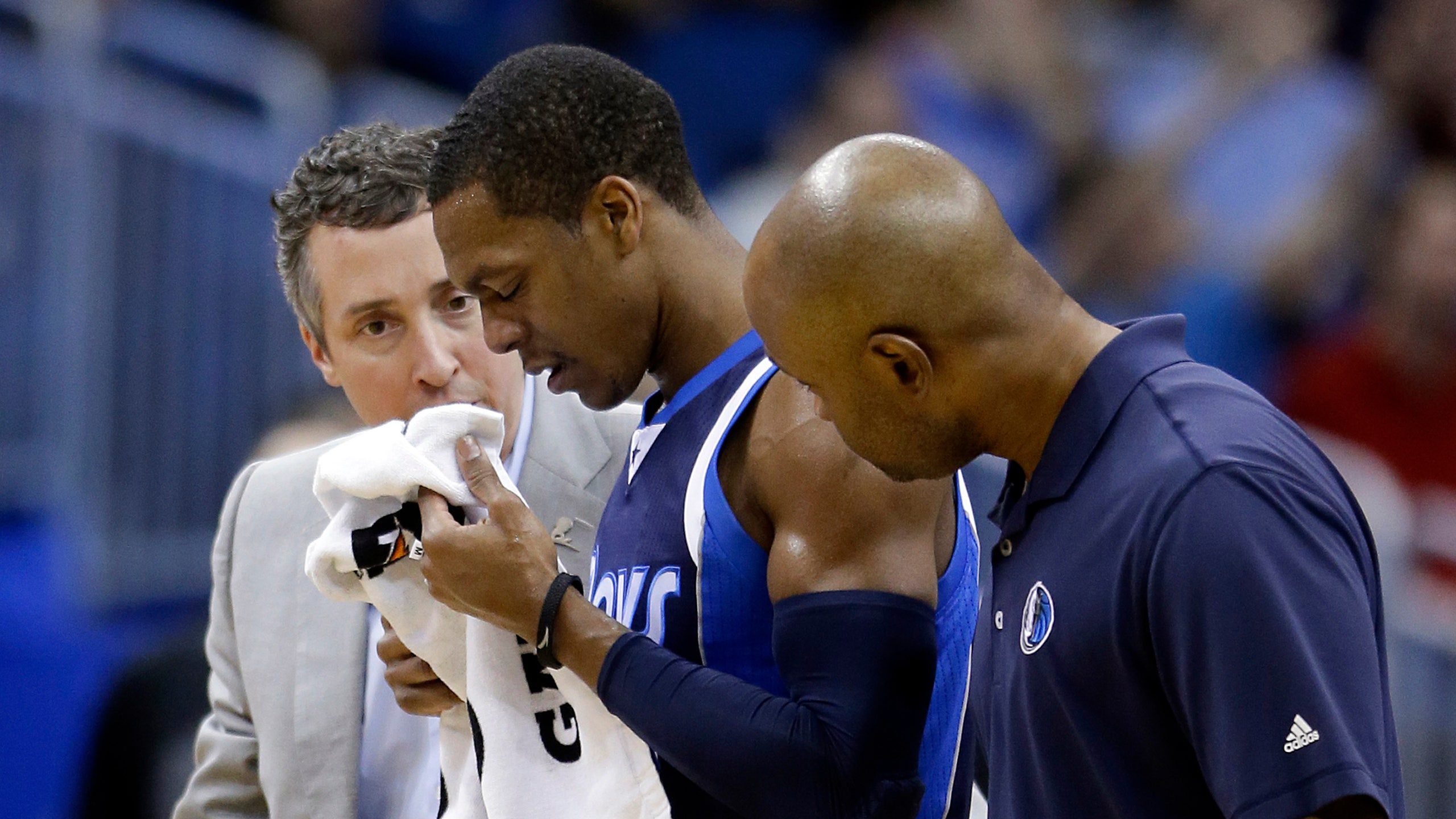 Mavericks' Rondo out at least 3 games with facial fractures
BY foxsports • February 2, 2015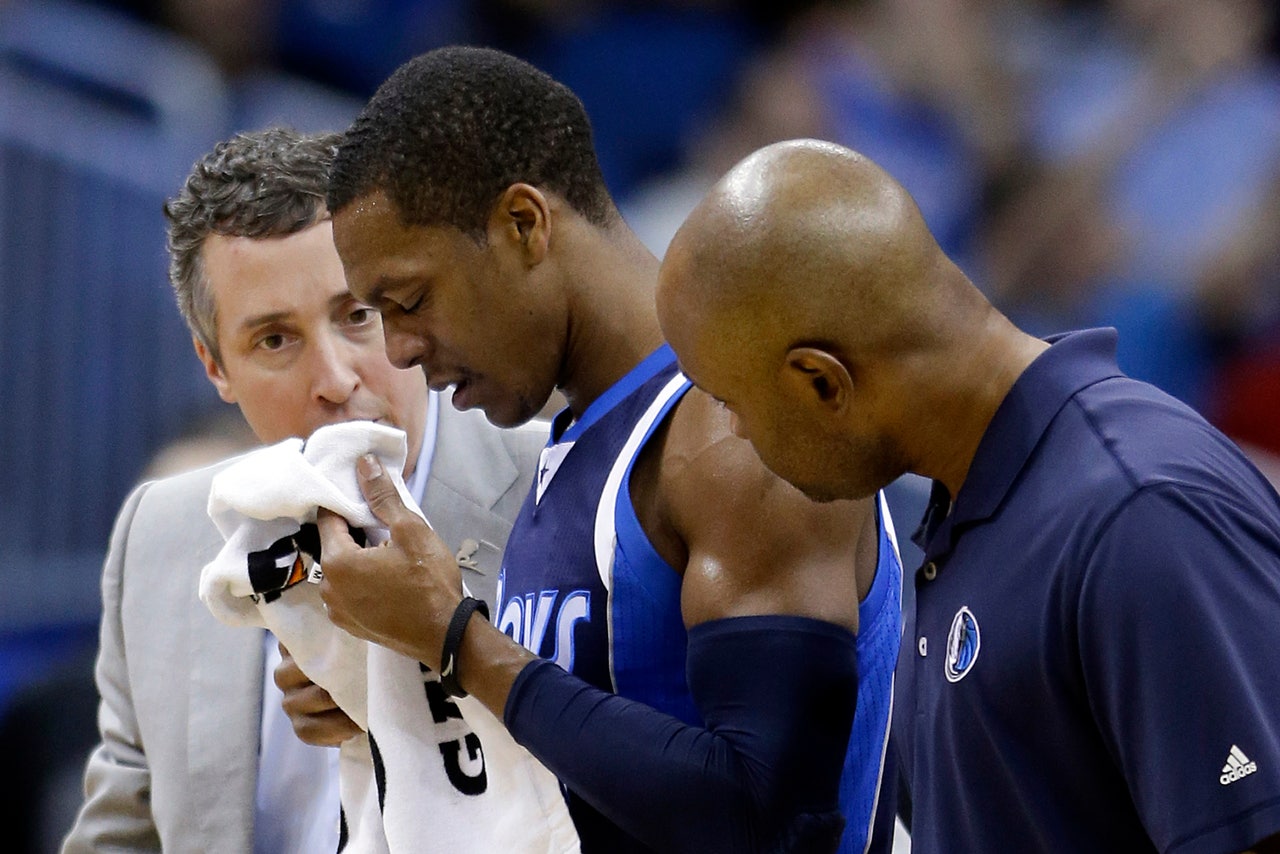 Dallas Mavericks point guard Rajon Rondo is sidelined at least three games after suffering an orbital fracture to his left eye and a nasal fracture in Saturday's win over the Orlando Magic.
Rondo was injured when he took an inadvertent knee to the face from teammate Richard Jefferson.
In 21 games since being acquired from the Boston Celtics, Rondo is averaging 9.2 points, 6.5 assists and 5.0 rebounds per game. Overall this season, he is averaging 8.7 points, 8.7 assists and 6.3 rebounds per game.
Rondo sat out Monday night's win vs. the Minnesota Timberwolves. The Mavs (33-17) said he will not travel with the team to the West Coast for games at Golden State and Sacramento later this week, and instead will remain in Dallas to undergo additional testing and evaluation. 
"My thoughts go out to him — I want him to get better soon," Jefferson told The Associated Press. "Hopefully he has a quick and speedy recovery. Luckily we have the All-Star break not far away, so hopefully that gives him some more time to get right and get back. But he's a tough dude, a tough guy."
— The Associated Press contributed to this report.
---
---