National Basketball Association
National Basketball Association
Mario Chalmers goes on a 3-point spree for Heat
Published
Jan. 13, 2013 1:03 p.m. ET

Mario Chalmers' teammates were yelling at him again, as were a few coaches. Dwyane Wade threw a towel his way, and LeBron James even placed the Miami Heat point guard in a headlock.
This was all good.
Chalmers put on a shooting display to remember in Sacramento on Saturday night, making 10 3-pointers - the most in the NBA this season and good enough to tie a 20-year-old Heat franchise record, part of his career-best 34-point effort as Miami topped the Kings 128-99, the biggest point total put up so far this season by the reigning NBA champions.
''Rio had it goin', man,'' James said. ''And we kept finding him. It was awesome.''
Chalmers' final numbers: 12-for-16 from the floor, 10-for-13 from beyond the arc, and one of those misses was a 45-footer that bounced off the rim just before the halftime buzzer. He's long been the player that teammates love to chastise on the floor when things aren't going right for the Heat, though moments like that have become increasingly rare this season.
And on Saturday, no one could have thought of any complaints, anyway.
''I got started early,'' said Chalmers, who had made 10 of his last 33 tries from 3-point range before his barrage against the Kings. ''I started off with two easy layups, and then my teammates did a good job of finding me open behind the 3.''
Sure enough, Chalmers' first two baskets Saturday were at the rim, and then everything else was from long range.
For the Heat, it was a bounce-back game after two straight losses.
For Chalmers, it was a bounce-back effort after a chance to be a hero in Portland one game earlier went awry.
The Heat trailed by two with 10.4 seconds left Thursday night against the Trail Blazers, and on a final possession where Wade, James and Chris Bosh all touched the ball, the last shot went to Chalmers - wide open from the right wing. His 3-pointer looked so good that Wade prematurely started to extend his arms in celebration, but the shot hit the back of the rim, then the front, then bounced away as time expired.
Chalmers walked off the floor, his head down.
One game later, he was back, and in a big way.
''I just wanted to get back into a good rhythm,'' said Chalmers, who is still perhaps best identified with hitting the overtime-forcing 3-pointer in the NCAA title game where his Kansas team topped Derrick Rose and Memphis for the national championship in 2008. ''I feel like I've been struggling all season. Especially missing that last shot in Portland, I wanted to get my mind on things, come out here and redeem myself a little bit.''
Miami plays at Utah on Monday night.
Chalmers became the fourth Heat player to score at least 34 points in a game this season - no other team in the league has more than three who can say that, and eight teams haven't had a single player reach 34 entering Sunday's play. And according to STATS LLC, Chalmers became just the third player since 1990 to make 10 3-pointers on 13 attempts or less in a game.
Ty Lawson was 10-for-11 for Denver against Minnesota on April 9, 2011, and George McCloud went 10-for-12 from long range for Dallas against Phoenix on Dec. 16, 1995.
The only other Heat player with 10 3-pointers in a game was Brian Shaw in 1993.
''This is a classic one for Mario,'' Wade said. ''I liked it because he just had an opportunity in the last game to hit a game-winner and he missed it. I liked that he came back aggressive. Credit to him for tying a Heat record, hitting 10 3's, I mean, that's just a phenomenal feat. We all know that Mario, no matter what goes on, he's a big-game type player.''
Heat coach Erik Spoelstra said there was some thought of giving Chalmers a chance to break the team record and try for an 11th 3-pointer. But his 10th came with 3:12 remaining in what was then a 33-point game, and Chalmers was subbed out for the remainder of play 20 seconds later.
With that, the celebrating on the bench began.
''Everything came within the flow,'' Spoelstra said. ''Obviously, the last one, he was going for it, but everybody was rooting him on. It came from a lot of good ball movement, a lot of great spacing, guys were very unselfish and there were a lot of wide-open shots because of that. And it was great to see him knock those down.''
---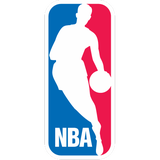 Get more from National Basketball Association
Follow your favorites to get information about games, news and more
---