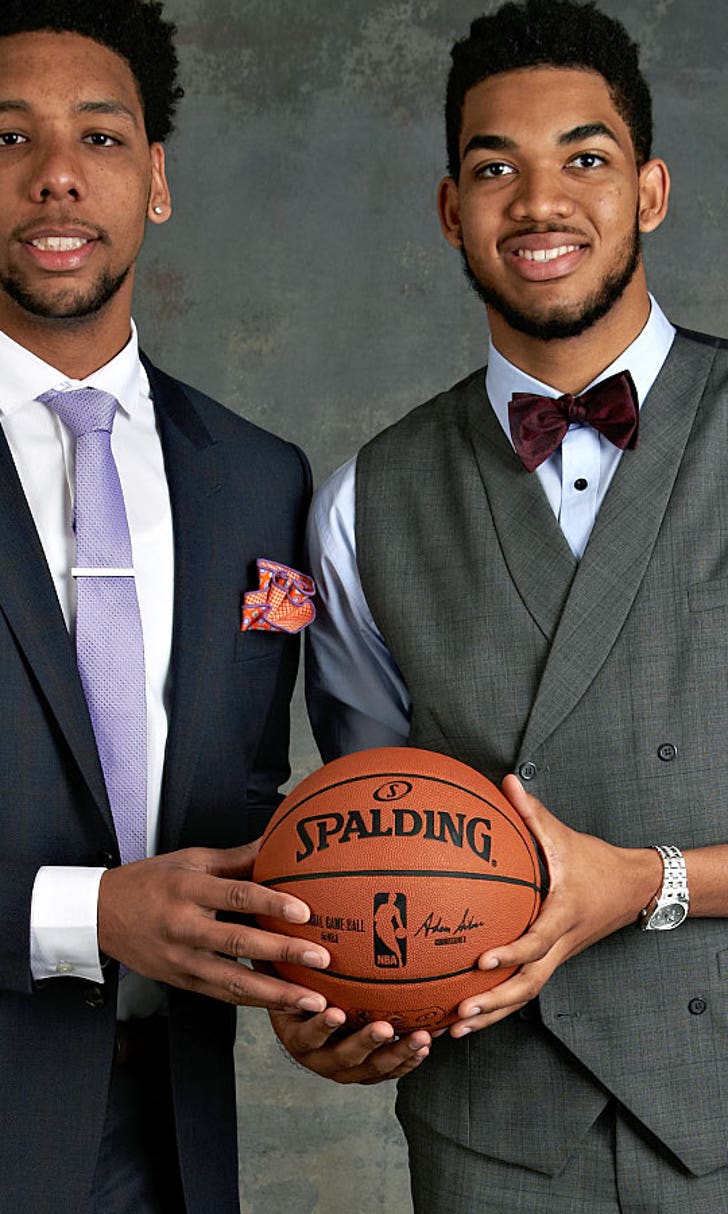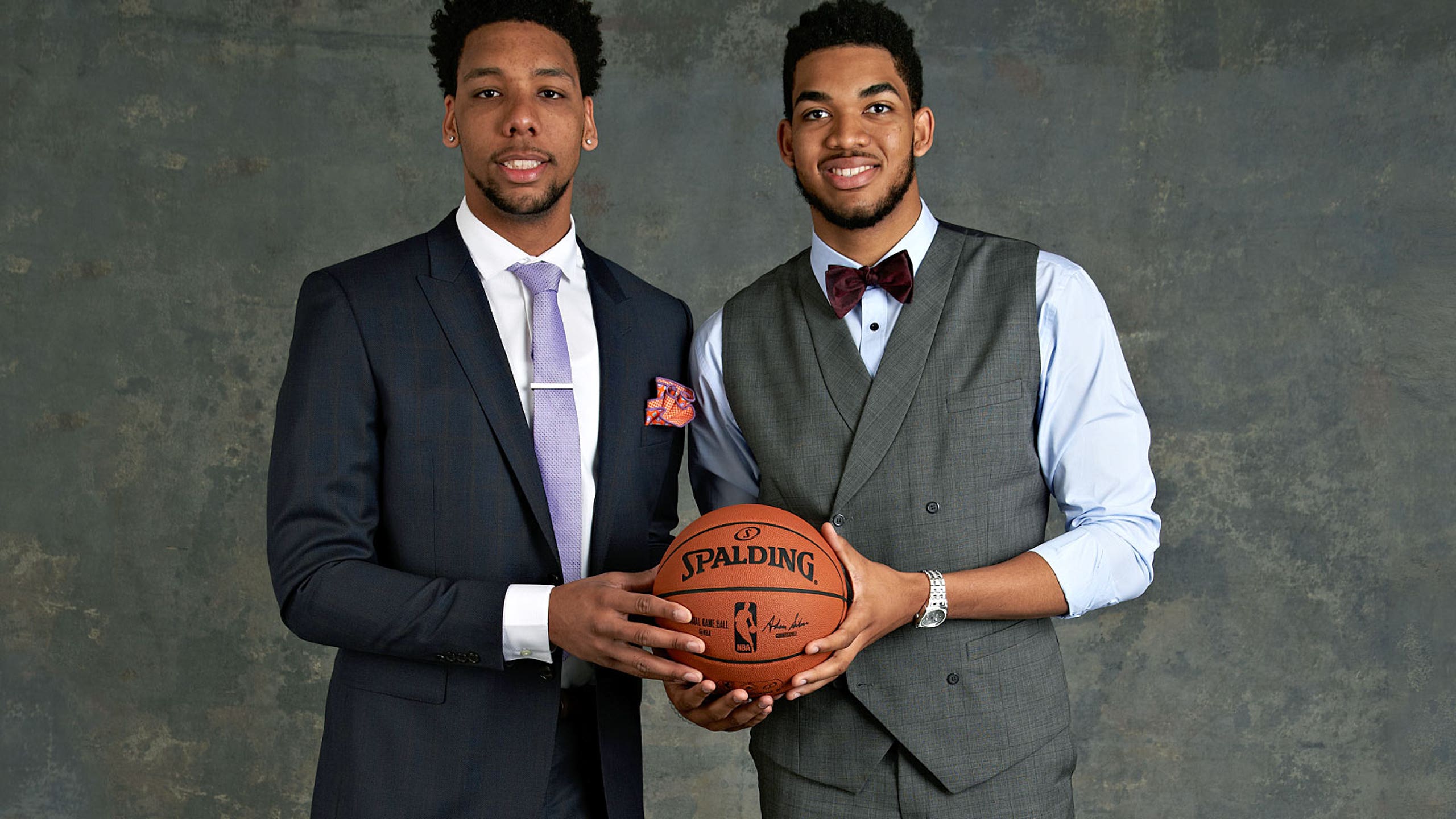 Majority of rookies surveyed say Jahlil Okafor will be better than Karl-Anthony Towns
BY foxsports • August 19, 2015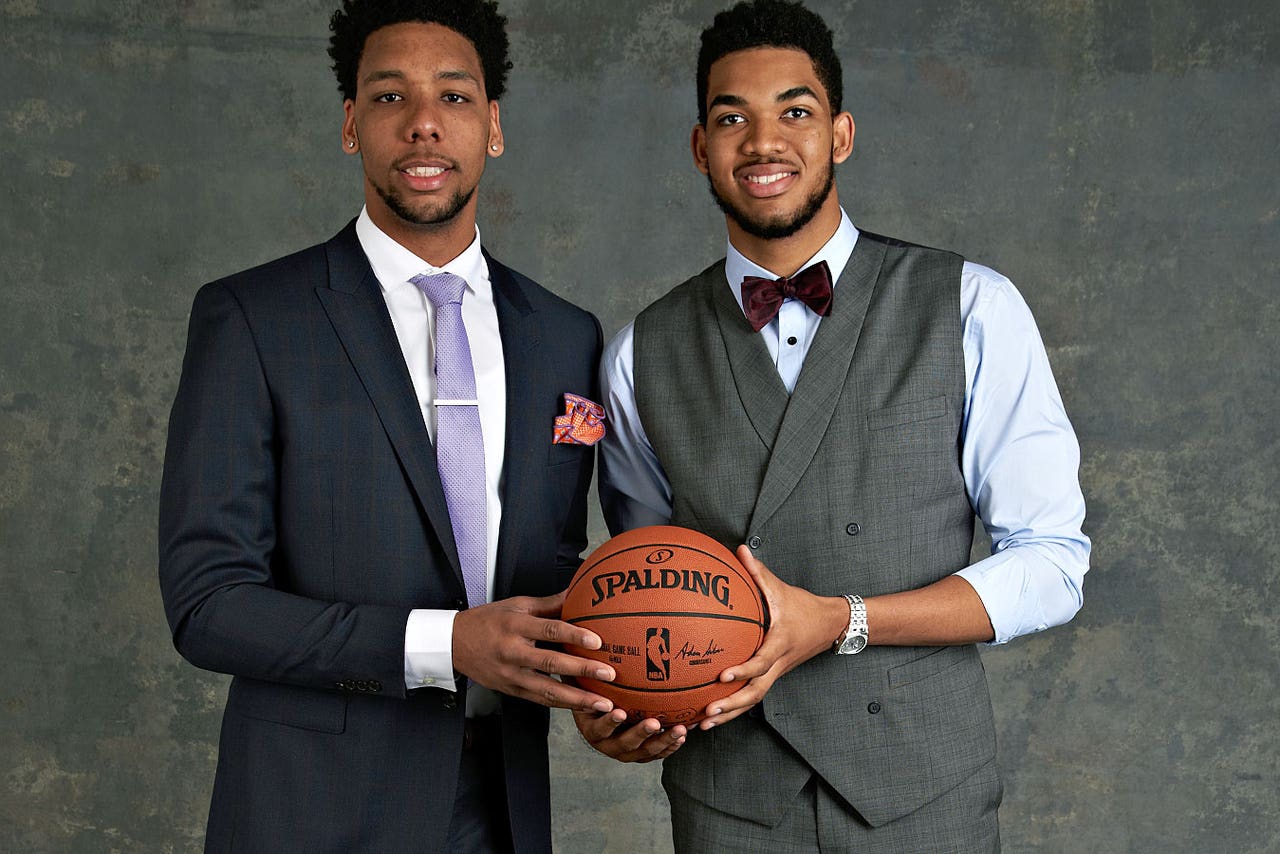 Karl-Anthony Towns was widely viewed as the easy choice to be selected with the No. 1 pick in this summer's draft, despite plenty of scouts labeling Jahlil Okafor's skill set as being "once in a generation" on the offensive end of the floor.
Okafor slid to the Sixers at three after the Lakers selected D'Angelo Russell with the second overall pick, but a majority of the rookies surveyed expect Okafor to win the Rookie of the Year award, and ultimately become the best player in his class.
NBA.com's John Schuhmann conducts the survey annually, and in this edition, 41.9 percent of rookies have Okafor taking home Rookie of the Year honors, while Towns came in third (behind Stanley Johnson of the Pistons) with just 12.9 percent.
Okafor landed 24.4 percent of the votes when rookies had to choose who would have the best NBA career, while Towns came in second with 17.2 percent.
This is mainly of interest because fellow players may see things that we as casual observers cannot, and it's also intriguing because of where Okafor was drafted in relation to Towns.
But the reality is, both could very well be franchise cornerstones for years to come. 
(h/t: NBA.com)
---
---