National Basketball Association
National Basketball Association
Magic 92, Pacers 74
Published
Apr. 14, 2011 4:56 a.m. ET

All Orlando Magic coach Stan Van Gundy wanted was one more decent showing from his team in its regular-season finale.
Mission accomplished.
Ryan Anderson scored 14 points, and Dwight Howard had 13 points and 13 rebounds in a short night of work as the Magic cruised to a 92-74 victory over the Indiana Pacers on Wednesday night.
Mike Dunleavy and Brandon Rush both scored 16 points for Indiana.
Orlando beat the Pacers for the fifth straight time, including three victories this season. The Magic also concluded their fourth consecutive 50-win season by winning four of their final five games.
Now Van Gundy just hopes his team is ready to kick up its effort for the playoffs.
''If we play well, if we're healthy and we play at a good energy level and can play to our potential, we can beat anybody,'' Van Gundy said. ''I think our chances are as good as anyone. But we have to play well.''
The Magic host Atlanta on Saturday night in a Game 1 matchup of the fourth and fifth seeds. The Pacers open their first playoff series in five years on Saturday afternoon against top-seeded Chicago.
Orlando's playoff prep was clearly already under way Wednesday, and the Magic were able to get their starters a little rest even with some bodies missing from their ideal postseason rotation.
The game was sloppy at times, with the teams combining for 46 turnovers, including 28 by Orlando that produced 27 Indiana points. Still, the Magic led by double digits for most of the game, allowing Howard to play just 26 minutes and leave the game for the final time with 8:55 remaining in the fourth quarter. None of the other Magic starters played more than 25 minutes.
The lead was as many as 17 in the first half before the Pacers trimmed it to 33-26 in the opening minutes of the second quarter. Indiana's momentum quickly stalled, though, after big man Roy Hibbert was whistled for his fifth personal foul with 4:25 left in the half. The Magic took advantage of the open paint and closed the period with a 20-3 spurt to lead 53-29 at the break.
Indiana cut into the lead a little in the second half, but never really threatened.
Howard said despite the periods of ugliness, the team is prepared for the postseason.
''We feel good, we're ready to go,'' Howard said. ''It's playoff time, it's the real season.''
Orlando has been hobbled by a string of nagging injuries down the stretch, but it got some welcomed news early Wednesday.
Reserve guard J.J. Redick sat out his 17th straight game, but was able to do some light work during their morning shootaround. He estimated he'd be able to complete a live practice by the end of the week and expected to be available for the playoffs.
Backup point guard Gilbert Arenas got the night off to rest his sore knees and left calf muscle. He said it was just precautionary, though, and that an MRI on the tender left knee that kept him out of Monday's win over Philadelphia was negative. He also expects to be ready for the Atlanta series.
Indiana rested starting forward Danny Granger and reserve forward Jeff Foster and clearly will have to play a lot better to compete with a hot Chicago club. The Pacers shot a dismal 30 percent Wednesday and didn't get any of their starters in double figures. Hibbert picked up five fouls in just 9 minutes of the first half and didn't play in the second.
The Pacers also had 18 turnovers, which led to 16 Magic points.
''We certainly didn't want to be blown out the way we were,'' Pacers coach Frank Vogel said. ''We wanted to be more competitive than we were. We played to win with the guys we had on the court. We just didn't play well enough.''
Hibbert said they know Wednesday's effort isn't good enough going forward.
''We are going to have to turn it up another notch,'' Hibbert said. ''Chicago is a very good team. We are just going to go up there and play really, really hard.''
Vogel also said there's no way to sugarcoat the matchup with Chicago.
''It's a tall task, but our guys are playing their best basketball of the season right now and we're excited about being in the playoffs.''
NOTES: Redick said he isn't concerned about the short time he has to get his stamina back before the start of the playoffs. ''It's only been a month, so it's not like it's been six months and it's not like I've been coming back from a longer injury,'' he said. ''It might be a game, it might be three games, I don't know. But I don't think it'll take too long to get back into playing rhythm.'' ... Indiana rested F Danny Granger and C Jeff Foster. Pacers interim coach Frank Vogel said Granger was kept out to reduce the chances of a stress fracture in his ankle and Foster was resting a sore back. ... Indiana F Solomon Jones was whistled for a flagrant 1 foul on Jameer Nelson in the first quarter and James Posey was called for another on Earl Clark in the fourth. ... NBA referee Bob Delaney, who was officiating his final regular-season game Wednesday after a 36-year career, was honored in the pregame.
---
---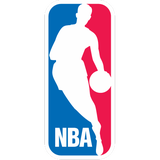 Get more from National Basketball Association
Follow your favorites to get information about games, news and more
---