LeBron James says Cavs need Kevin Love to be aggressive in Game 6
BY foxsports • June 15, 2016
The Cleveland Cavaliers needed spectacular performances from LeBron James and Kyrie Irving to extend the NBA Finals to Game 6. But the third member of the Cavs' Big 3 barely made an impact Monday, and LeBron says that has to change.
"We definitely need Kev to play better," James told reporters Wednesday. "We want him to play better, but we don't want to add no more stress on him or added pressure. We just want him to go out and play, just let it hang out. ...
"I think he's looking forward to the challenge. I think he's looking forward to the moment. We definitely need him. He's too big of a piece to our puzzle."
While James and Irving were becoming the first teammates in history to each eclipse 40 points in a Finals game, Love was nonexistent, scoring two points on 1-of-5 shooting from the floor. With the Warriors getting Draymond Green back after his Game 5 suspension, James knows the Cavs are going to need more from Love if they are to send the series back to Oakland for a winner-take-all Game 7.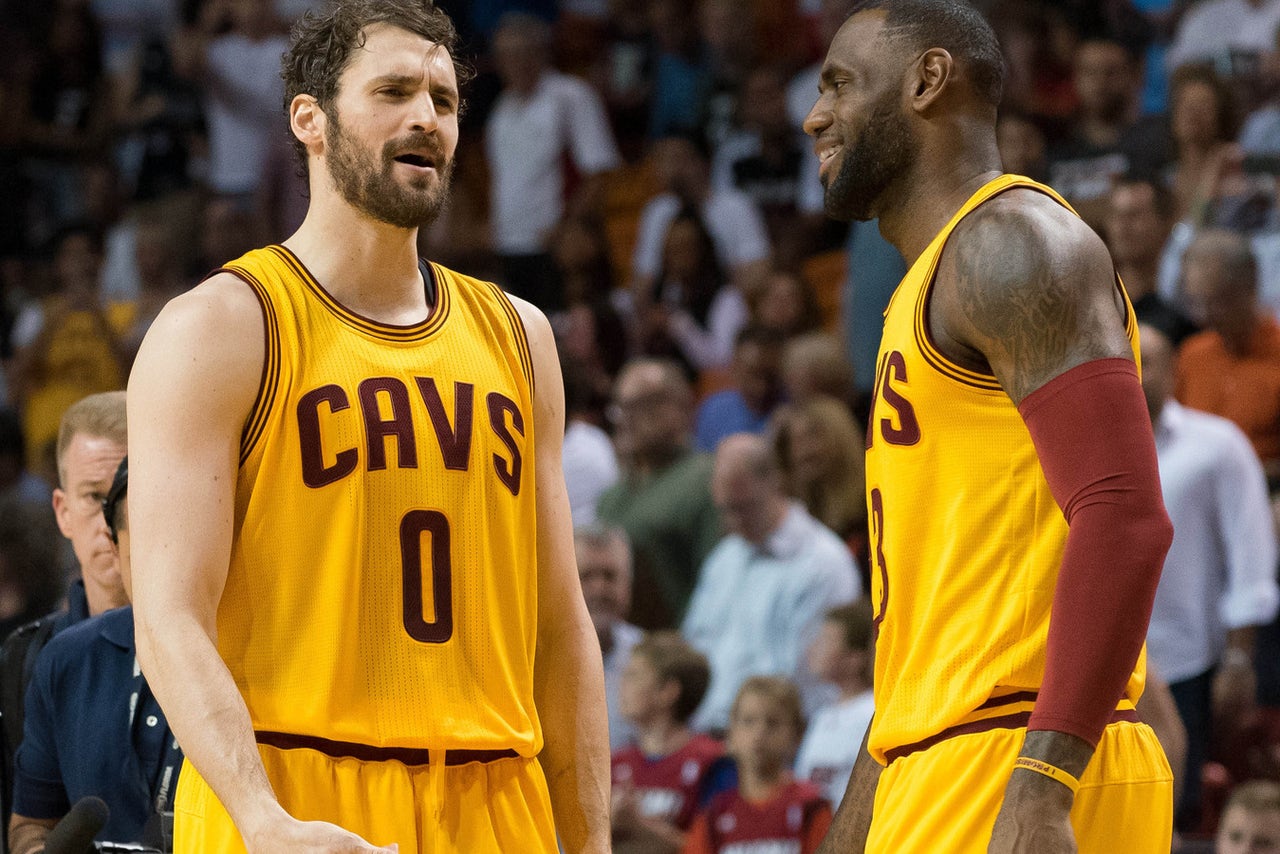 "Just need him to be aggressive," James said. "You know, from the defensive side of the floor and the offensive side of the floor, go out and make an impact on the game, no matter if he's not scoring, no matter if at times he feels like he's not getting touches. We all just need to continue to be aggressive."
Love, who missed Game 3 with a concussion, has struggled to find his footing against the Warriors, averaging just 7.0 points and 4.8 rebounds on 37 percent shooting from the floor. That's a far cry from his regular-season averages — 16.0 points and 9.9 rebounds.
Love brushed off his Game 5 struggles, saying he didn't want to get in the way of his superstar teammates.
"Yeah, it just felt like it was one of those nights where you just kind of roll out the ball for them and get out of the way," Love said. "They were spectacular all night, both scoring 41. Kyrie shooting above 70 percent, LeBron really filled up the stat sheet in every way. So it was great to be a part of, and you had to find different ways to affect the game that might not show up on the stat sheet."
---
---