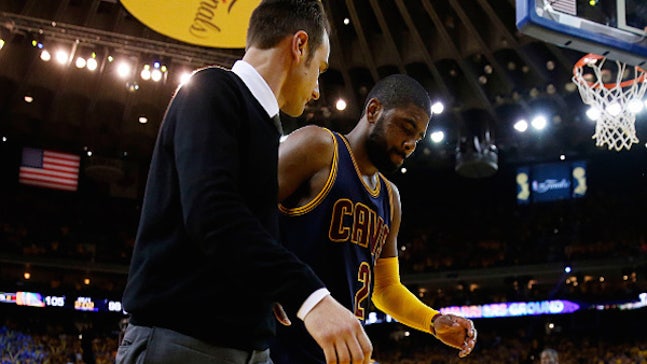 Kyrie Irving: Cavaliers would have won NBA title if healthy
Published
Jul. 7, 2015 9:05 a.m. EDT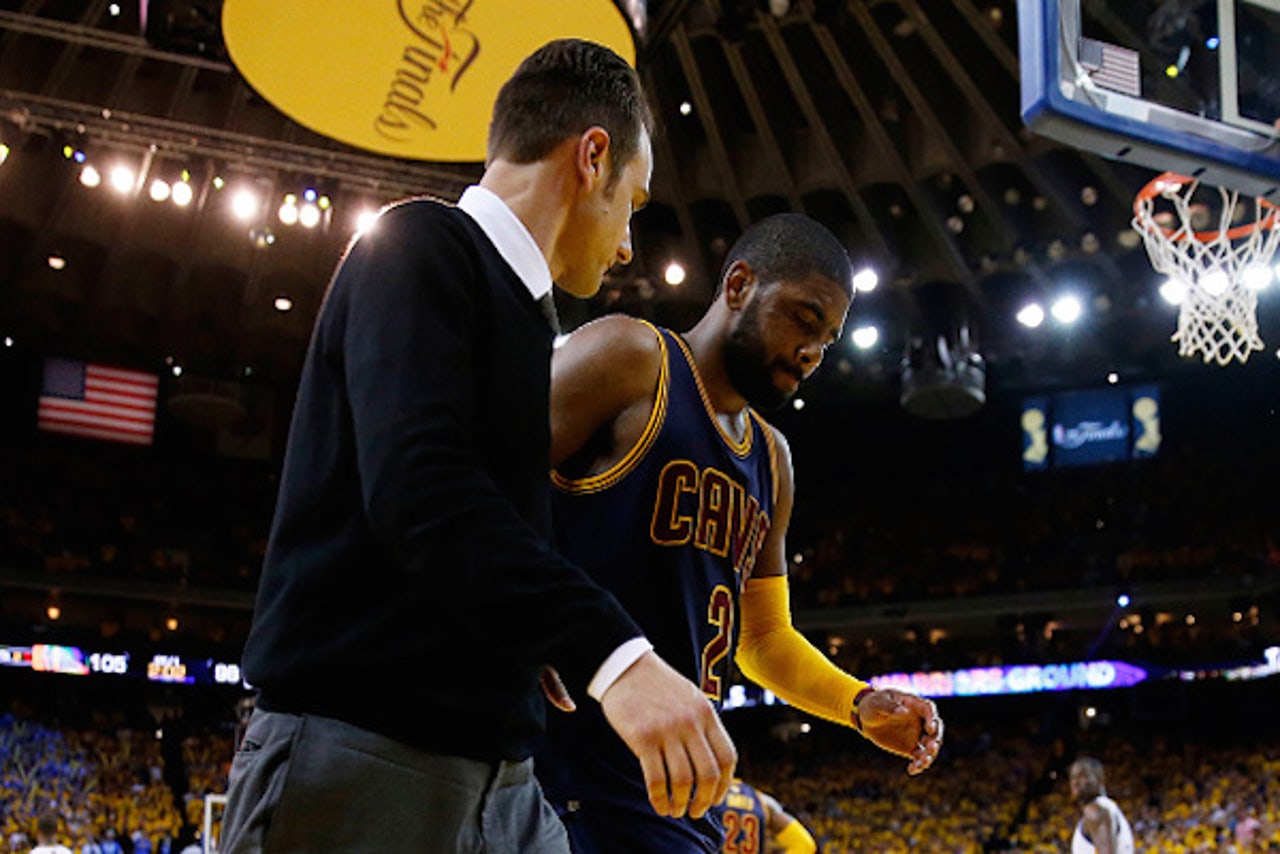 There's no arguing that losing Kyrie Irving hurt the Cleveland Cavaliers against the Golden State Warriors in the NBA Finals. But would Irving have been the difference between losing a series in six games and winning a title? He seems to think so. 
During a recent appearance on The Big Podcast with Shaquille O'Neal, Irving said the Cavs would have defeated the Warriors had it not been for injuries to himself, Kevin Love and others.
"I'm more or less the voice of reason. I'm always gonna be a straight shooter with everyone and give them my honest opinion," Irving said, via Dan Favale of Bleacher Report. "Obviously, we had a great thing in Cleveland. We dealt with everything together. I felt like we would have definitely won an NBA championship if everyone was healthy. But almost doesn't count."
There's no way of knowing if that's true. Some would argue that the Cavaliers played better after Love went down, but that may have been a coincidence. The loss of Irving probably hurt more than the loss of Love, especially in a series against a jump-shooting team like Golden State.
In any event, the Cavs should once again run away with the Eastern Conference next season if they can remain healthy. They're essentially bringing back the same roster (assuming they re-sign Tristan Thompson), and having a healthy Love, Irving and Anderson Varejao makes Cleveland a much deeper team.
The Cavs are also looking to improve by exploring trades for at least one big-name player. While they might take a back seat to the Warriors and San Antonio Spurs on paper, there's no reason to believe the Cavs won't return to the NBA Finals again next season.
More from Larry Brown Sports:
---
---