National Basketball Association
National Basketball Association
Knicks get ready for game in London
Published
Jan. 15, 2013 12:00 a.m. ET

The injury-plagued New York Knicks welcome a week with just one game. The only catch is they had to travel to London for it.
That's fine with the Knicks, who were focused more on the time off than the time change before going overseas for their game against the Detroit Pistons.
The Knicks left Monday night and the game isn't until Thursday. They return home Friday and don't play again until Monday, getting some coveted recovery time near the midpoint of their season.
''I think the NBA did a great job with the way they scheduled it, getting us over there three days early, give us a chance to get acclimated to London, and then coming back having some days off as well,'' Knicks All-Star Carmelo Anthony said. ''So this is a big week for us as far as getting our bodies right and taking care of the things we've got to take care of.''
Anthony and Knicks center Tyson Chandler will be back on the O2 Arena floor, where they celebrated after winning a gold medal with the U.S. men's Olympic basketball team. The memories won't be quite as fond for guard Pablo Prigioni, last seen kicking a clock off the scorer's table in anger after Argentina lost to Russia in the bronze-medal game.
The NBA wanted to quickly get back to London to build on the success of the Olympics, especially after having to cancel all its international plans last season following the lockout.
Though the sport lags well behind soccer and perhaps a few others in popularity in Britain, the NBA is serious about its overseas plans and the O2 is one of the world's finest arenas.
''We understand, I think just if you're going to pick little things that David Stern has said about the future of the NBA and the future of basketball, it'd be hard to think that the NBA at some point won't expand overseas,'' Knicks forward Steve Novak said. ''Wherever that might be, I don't know, but obviously there's a ton of NBA fans in London, and pretty much everywhere now, so for us to go over there and play in front of people who are cheering for us that we don't really get to see, I think is very cool for us and hopefully cool for them.''
The game sold out in just a few hours, the quickest for a basketball game at the O2, showing there's passion for the NBA, if not necessarily in basketball. Basic rules of the sport were explained to crowds during the Olympics, and there wasn't much boost for basketball after the poor performance by the host country.
None of that has hurt the NBA, which has five live games a week televised in Britain and is playing its fifth game in Europe this season, counting preseason.
The Toronto Raptors and Nets played the first two regular-season games in London two years ago, and Novak acknowledged it was a little ''weird'' to go so far to play only once. But the Knicks certainly weren't complaining, with Anthony saying there was ''no better time than right now'' for the light workload.
''With our team, we could use some of these days because it's been every other day, or you might have a day, and then you've got another game, so I mean we've been kind of going at it a little bit,'' coach Mike Woodson said.
Starting point guard Raymond Felton is in the midst of an expected four-to-six week loss with a broken finger. Veterans Rasheed Wallace and Marcus Camby are battling foot injuries that have weakened the frontcourt, and 39-year-old Jason Kidd has shown the strain of playing heavier minutes in Felton's absence.
All of them can take it easy with just game and at most two practices, and help could be on the way if guard Iman Shumpert does make his season debut after being out since tearing a knee ligament in last year's playoffs.
Woodson said the players might have a bit of time off to enjoy the sights, but NBA activities would mostly keep them busy. The Knicks wanted to make sure they stayed sharp with the next game back home Monday against Brooklyn, their city rival who is charging up behind them in the standings.
''I've been there for almost a month, two and a half weeks, this past summer, so to go back, just playing one game, definitely going to bring a lot of memories,'' Anthony said. ''But this is still regular season for us, so that's how we've got to approach it.''
---
---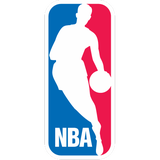 Get more from National Basketball Association
Follow your favorites to get information about games, news and more
---