National Basketball Association
National Basketball Association
Knicks blow huge third-quarter lead but hang on to beat Bulls
Published
Dec. 11, 2013 12:00 a.m. ET

Carmelo Anthony had 30 points and 10 rebounds, and the New York Knicks pulled out an 83-78 victory over the Chicago Bulls on Wednesday night after blowing a 23-point lead.
Amare Stoudemire made the tiebreaking jumper with 2:35 left and finished with 14 points and nine rebounds for the Knicks, who ended a two-game losing streak but made it harder on themselves than necessary with some sloppy second-half offense.
Mike Dunleavy Jr. scored 20 points for the Bulls, who have lost three straight and five of six. They are having a dreadful time scoring, topping out at 75 points in their previous two games and barely surpassing that in this one.
Joakim Noah had 12 points and 11 rebounds in his return after missing a game with a bruised right thigh, but Luol Deng missed his third straight game with a sore left Achilles.
Already without Derrick Rose and Jimmy Butler, the Bulls gave up a 19-0 run in the second quarter in handing the Knicks a lead that was too big to overcome.
The Knicks were without Raymond Felton, who was resting a sore left hamstring that has bothered him repeatedly this season and could be out now for what coach Mike Woodson said would ''probably be a little while.'' Fellow starting guard Iman Shumpert joined him among the injured in the third quarter after bruising his left knee during a collision.
The Knicks led by 12 points at halftime and were cruising with a lead of as much as 23 in the third quarter before handing the Bulls a chance to come back by committing five turnovers in less than 2 minutes late in the period. That allowed Chicago to pull within 68-54 heading to the fourth.
The Bulls then held the Knicks to three field goals in the first 9-plus minutes of the fourth quarter, outscoring them 20-6 to tie it at 74 on Noah's follow shot with 3:39 remaining. Stoudemire broke the tie with his jumper, and Anthony made it 78-74 with two free throws with 1:29 to go before Chicago turned it over to end the comeback hopes.
Chicago led 17-15 after one quarter, then needed more than half the second to make its first basket. The Knicks scored the first 19 points while the Bulls were missing their first 11 shots, taking a 34-17 lead before Dunleavy ended the drought with a 3-pointer with 5:43 remaining.
Stoudemire was a catalyst in the spurt while playing on both nights of back-to-back games for the first time this season. He was playing restricted minutes and was forced to sit out some games earlier this season following summer knee surgery, but has progressed past that and was on the court for 29 minutes.
Both teams reached the second round of last season's playoffs but have been wrecked early this season by injuries, with the Bulls losing Rose again and the Knicks going most of the season without Tyson Chandler. The Knicks have been far worse than expected, creating a strange situation before this game where both coaches were asked about the Knicks coaching job.
There's frequent speculation that Woodson's job is in jeopardy, and he acknowledged that the Knicks aren't playing as well as last season, though added he thinks they can once they get healthy.
Meanwhile, an ESPN.com story suggested that the Knicks would try to get Bulls coach Tom Thibodeau, who was an assistant here under Jeff Van Gundy.
''I don't pay any attention to any of that stuff,'' Thibodeau said. ''To me, the only thing I have to do is concentrate on our team, our next opponent, our improvement, and never get away from that. You know, there's a lot of stuff that gets thrown out there ... so if you pay any attention, it does no good.''
Thibodeau went on to say how much he liked his team, and the Bulls gave him plenty to like with a gritty second-half comeback attempt that just fell short. Carlos Boozer finished with 12 points and 12 rebounds.
NOTES: The Bulls had won the last six meetings. They beat the Knicks 11 straight times in the regular season from 1990-92, the longest winning streak in a series that dates to 1966.
---
---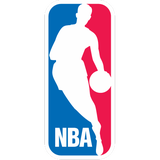 Get more from National Basketball Association
Follow your favorites to get information about games, news and more
---