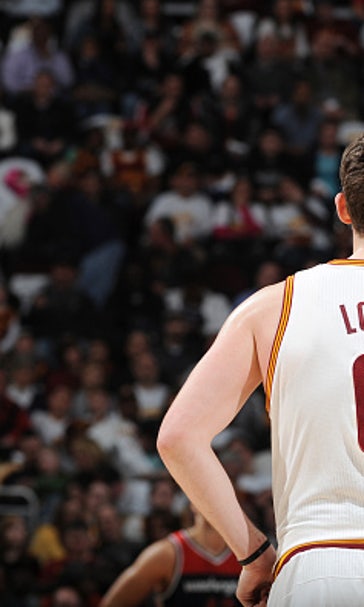 Kevin Love: My best basketball is ahead of me
July 6, 2015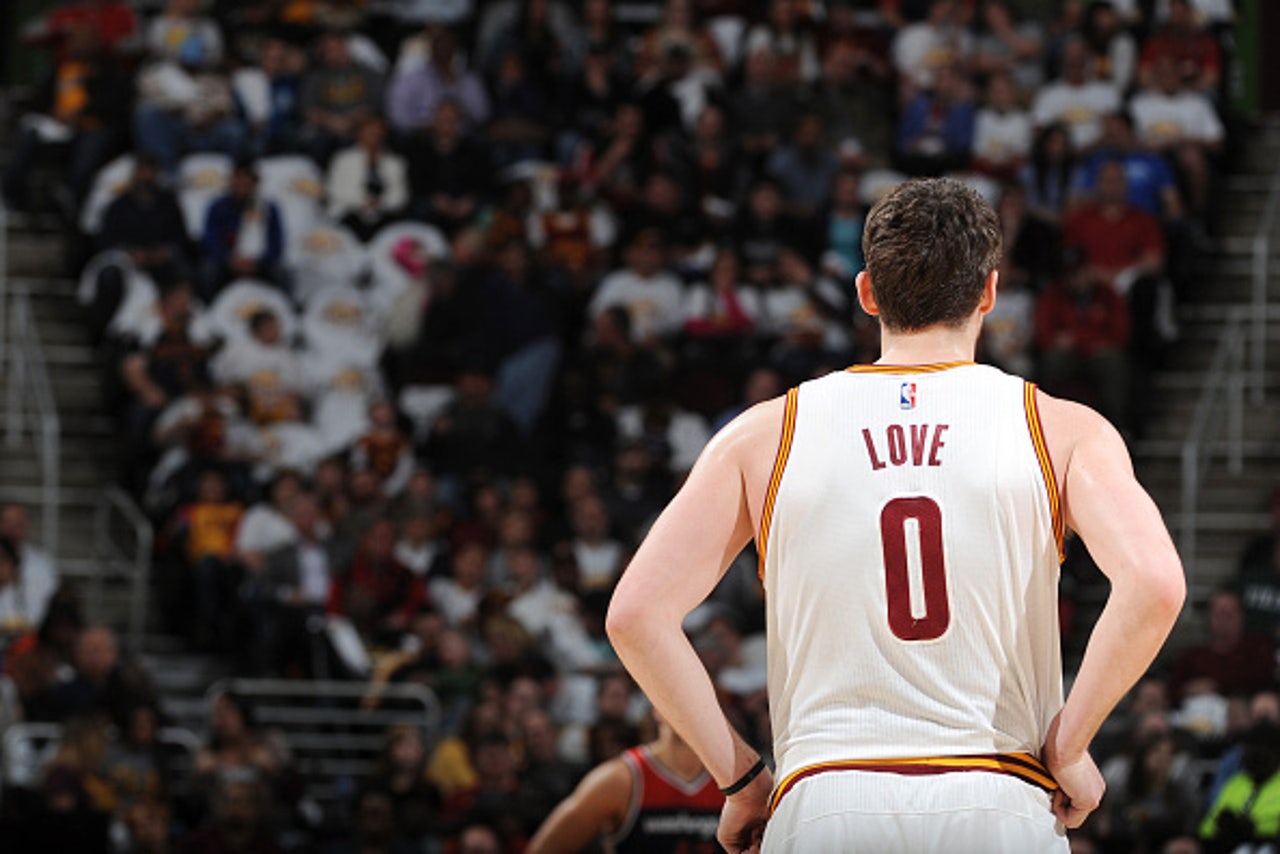 by Scott Sargent
Cleveland Cavaliers power forward Kevin Love isn't just in the latest edition of ESPN The Magazine's "Body Issue," he's one of the covers. And when you're on the cover, not only do you pose in some of the most creative ways possible, you typically get a lengthy story written about you inside of the issue.
Here's some Kevin Love snippets courtesy of Pablo S. Torre:
This injury is one of the hardest things I've dealt with. It was really tough to go out the way that I did. I knew when it happened I probably wasn't going to be able to return to play. But when I heard the news that I was going to have to get surgery, and be out for four to six months, it was a big, big blow to me.

As time went on, I was upset, but I always knew that I was going to get to the point where I could talk to Kelly and say, "Hey, man. All good." So we could move on. So I asked my agent to get me Kelly's number. And that was it, just a text exchange: "Just want to let you know, no hard feelings. It's all part of the game." It was very genuine. He told me he appreciated it. I didn't want him to worry about what anyone was saying these days. I expressed that I was initially very upset, which I thought was understandable. But I don't think he is that type of player. We're cool. …

I'm down to 238 [pounds]. But throughout my career, I've always looked at injuries as opportunities. No, the timing is never great. But I ask myself, "What can I do to better myself in the meantime, as far as basketball and my body?" You look at guys around the league and reassess.

I got teased, like any kid who was round and big would be. And coming out of college, I was, for lack of a better term, doughy. I was watching Charles Barkley when he was drafted in 1984 out of Auburn, he was the "Round Mound of Rebound." I was like that. I rebounded, and I was roundish. Well, maybe rounder is more appropriate. … It's cool to see where my body has come from over the years. If you asked me to pose back then, that would have been a solid "No." A hard "No."

At the end of the day, I want to play until I'm 40. And I would like it to be my choice. I 100 percent think that my best basketball is ahead of me.
On the first day of the NBA's free agency period, Love agreed to a five-year contract that will presumably keep him in Cleveland until he turns 31. San Antonio's Tim Duncan will turn 40 years of age during the 2015-16 NBA Playoffs, showing what it takes to be able to play the game of basketball into one's fourth decade of existence. If in fact Love's best days of playing are ahead of him, this not only means great things for that five-year deal, but that his play could conceivably be that missing piece to finally bring the city a championship. For now, Love gets to reminisce about his erstwhile doughy childhood and the fact that he now resembles a statue.
More from Waiting For Next Year:
---
---