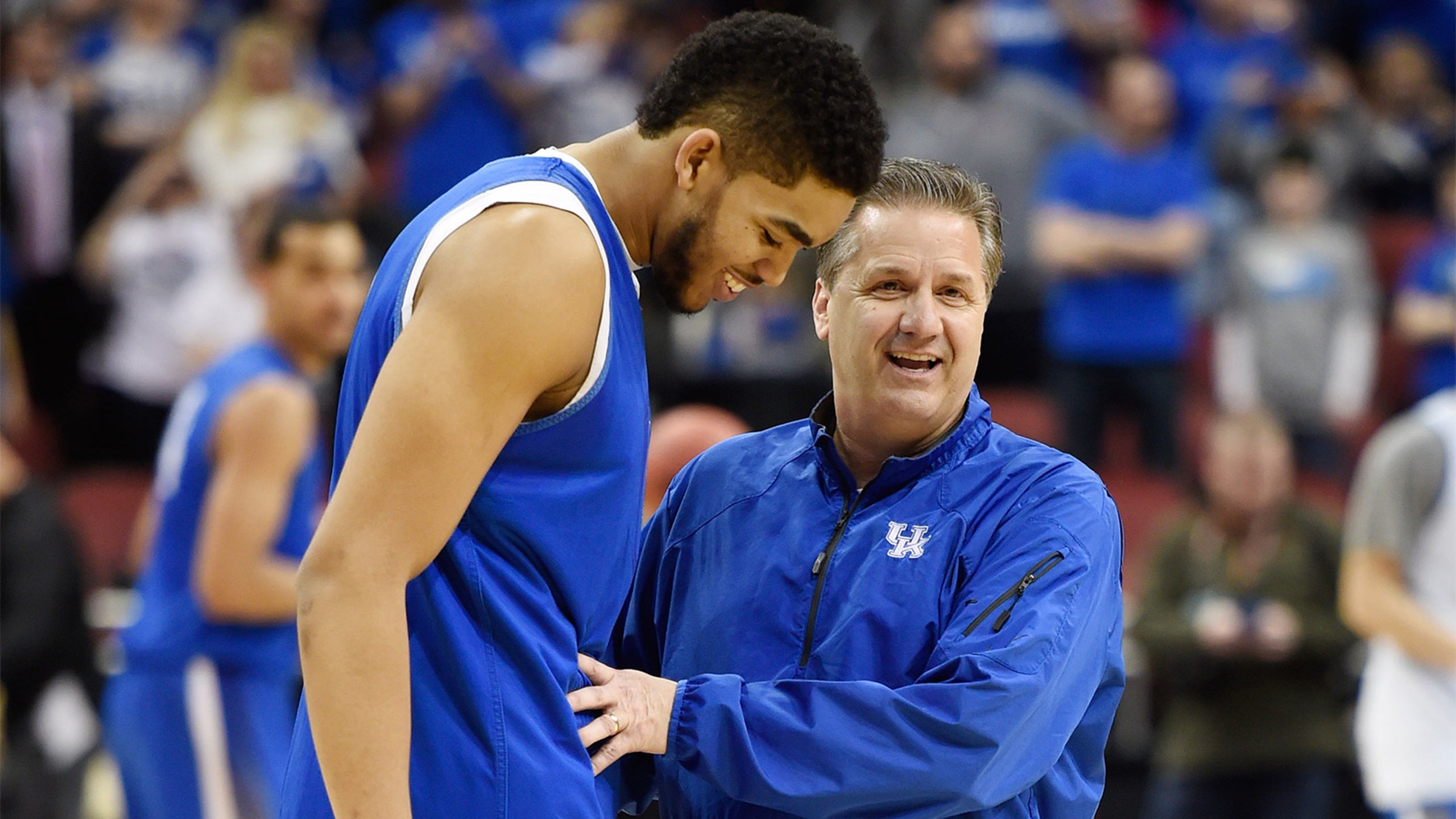 Karl-Anthony Towns: 'Kentucky isn't much different from the NBA'
BY foxsports • January 8, 2016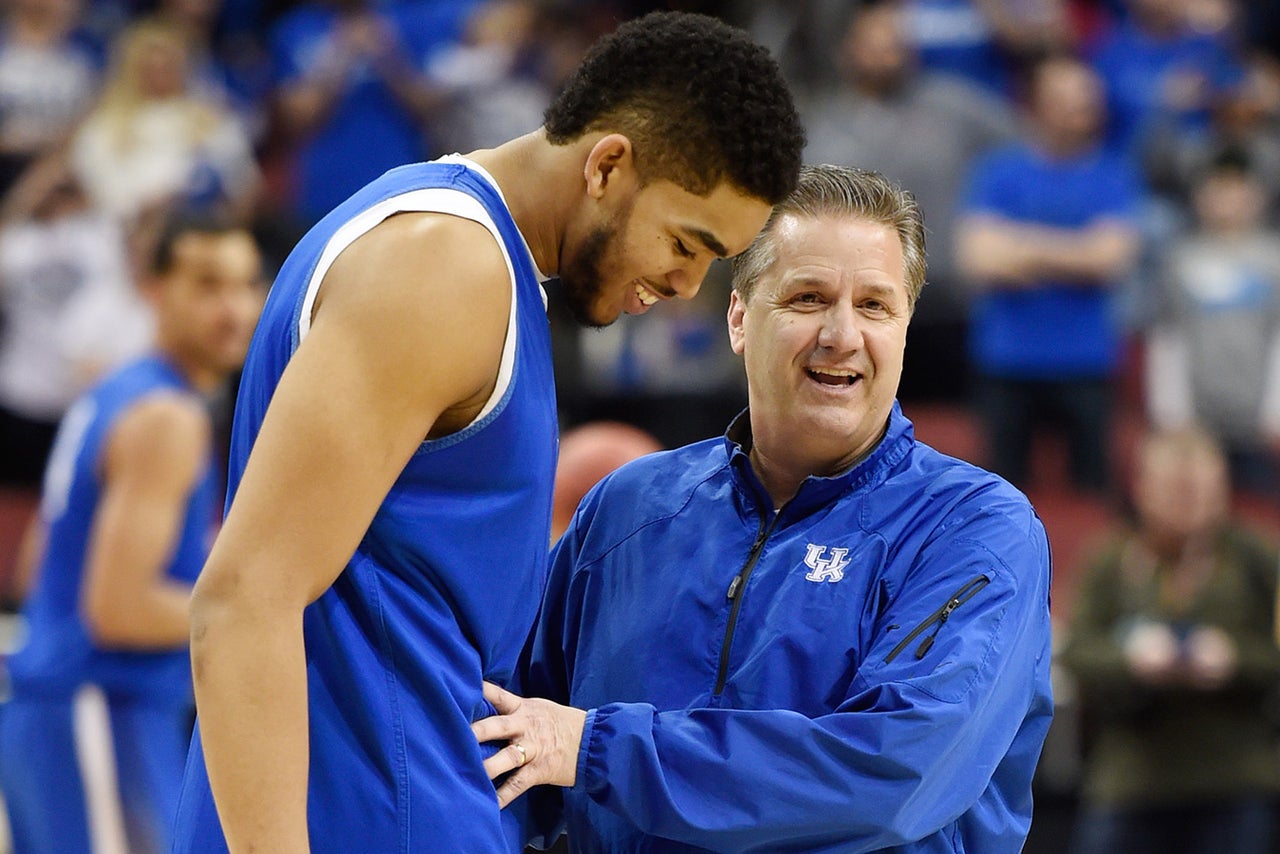 As the University of Kentucky continues to stockpile future NBA talent, the jokes keep streaming in. It happens every year: Could [fill in the worst team in the NBA] beat Kentucky?
Coach John Calipari has created such a pro environment, from a talent and lifestyle perspective, that he's able to rebuild a program annually that doesn't care to close the levees which would keep one-and-dones from spilling into the NBA draft. Instead, Cal encourages his players to move forward, recruits a new group that's probably equal in talent and proceeds to tear up the NCAA with different players the following year.
Kentucky product and Rookie of the Year favorite Karl-Anthony Towns compared Kentucky and the NBA in a first-person article he recently wrote with the help of Myles Brown for GQ. There was a surprise, though: They're not that different.
I've found out Kentucky isn't much different from the NBA. Kentucky gives you the sense that you're already an NBA player. That's just a testament to how well the program is run and how great the coaching staff is. So I felt totally prepared for this transition.
That statement is just one more positive about which Cal can boast. He already gets the best high-school kids to come to his program. He already prepares his players for the league as well as any other coach. Now, he's got one of his former players telling the world about it.
So many college coaches treat their players as college students and fail to acknowledge they are part of a feeder system for the NBA. For smaller programs, that mentality can work. At the bigger ones, like Kentucky or UNC or Duke or Kansas or wherever else, Cal's mentality helps. He's not just teaching his players how to perform at a high level while they're in college. He's preparing them for basketball life after leaving Lexington. Apparently, Towns thinks his ex-coach readied him pretty darn well.
---
---