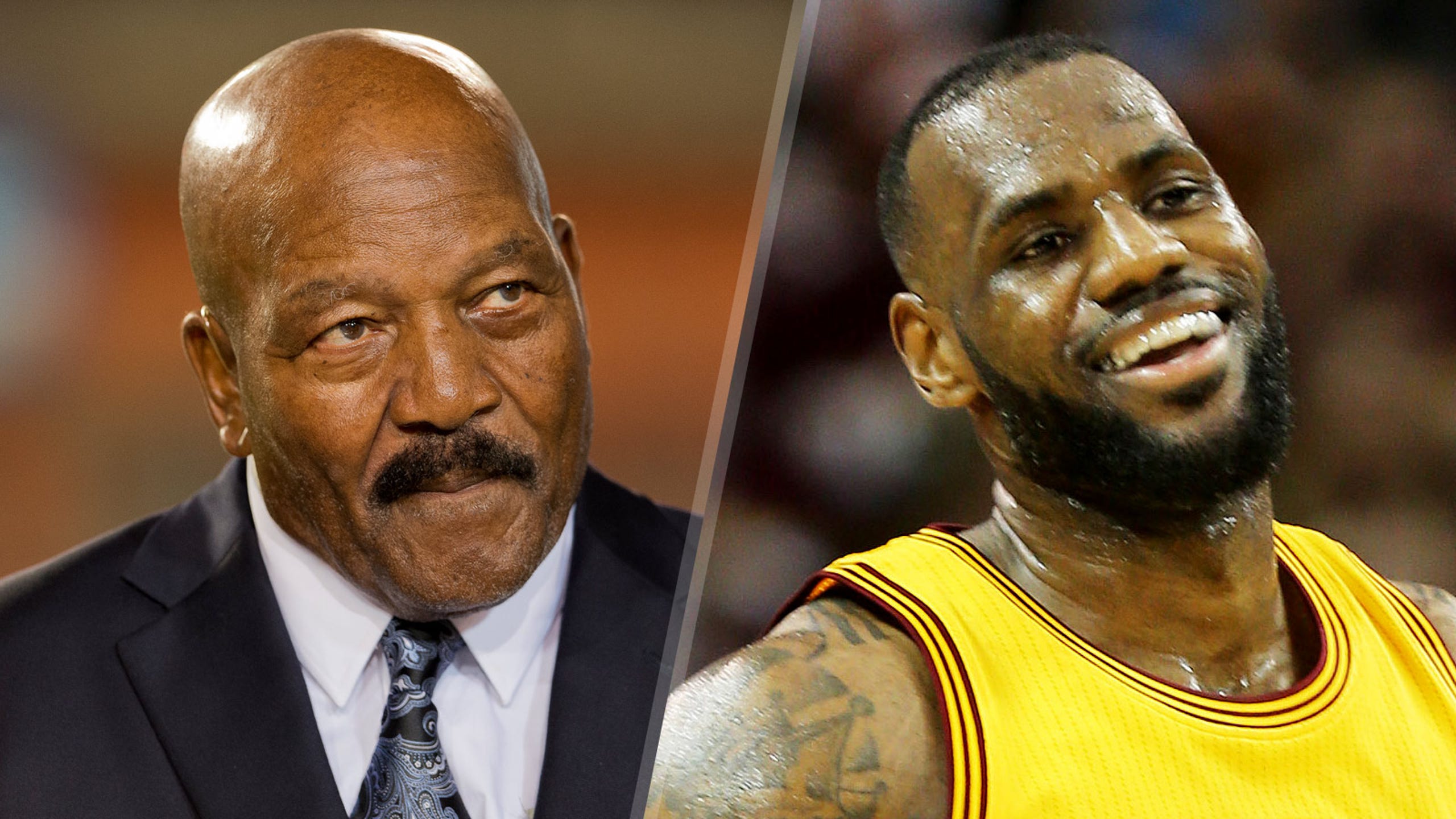 Jim Brown moved by LeBron's show of respect before Game 3
BY foxsports • June 11, 2015
It was a simple gesture. A subtle bow.
But to Cleveland Browns legendary running back Jim Brown, LeBron James' show of respect was one of Brown's "greatest sports moments."
"It was one of my greatest sports moments," Brown told ClevelandBrowns.com. "It really was. I'm not a basketball player. I had one of the greatest seats on earth. I had no concept that LeBron even knew I was at the game. And when he made his gesture, it was just a great thing for an old guy.
"I'm 79 years old. One of the great things about age is about the young people behind you and the way they give you respect. It's so important. When a superstar like LeBron in this day and age can take a moment to recognize you; that's about as good as it gets. And what he did on the court -- LeBron is magnificent."
LeBron was magnificent Tuesday night, as he's been through the first three games of the NBA Finals. James finished Game 3 with 40 points, 12 rebounds and eight assists as the depleted Cavaliers took a 2-1 series lead over the Golden State Warriors.
"I saw guys play team ball and I saw hustle," Brown said. "These guys are digging down deep inside. They might not have all the talent and they're shorthanded, but they gave it everything they had.
"You know the city and the fans are hungry and ready. Those people are crazy but the way it should be. People got outside of themselves. They enjoyed the moment so much, they forget themselves. That's very rare people get that way at a sporting event. These guys can really bring a championship to Cleveland."
Brown should know. He led the Cleveland Browns to the city's last professional title in 1964. And even Brown, who was one of the most physically imposing players in NFL history, acknowledges LeBron's Herculean effort in the Finals.
"The load he's carrying now, the expectations we have of him, it brings out the best in him," Brown said. "It takes everything he has for him to live up to what we want him to do -- win it all. He sets an example to any superstar that is selfish. He's the most unselfish guy, like Magic Johnson, like Larry Bird. That's the best trait."
LeBron said before Thursday's Game 4 that he was just giving credit where it was due.
"I just gave him the respect and the salute that he deserves," James said.
---
---