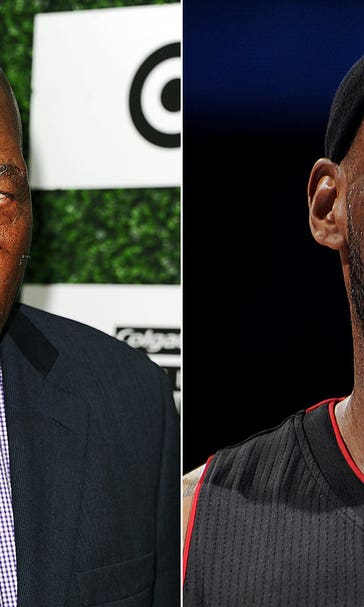 Jim Brown: LeBron should return to Cleveland, but only if Cavs owner apologizes
BY foxsports • July 8, 2014
Legendary Cleveland Browns running back Jim Brown has no problem with the possibility of LeBron James returning to the city he infamously left four years ago.
The Pro Football Hall of Famer does have a problem with Cleveland Cavaliers owner Dan Gilbert, and said that King James shouldn't even bother returning to Cleveland without an apology from Gilbert.
"What I really disliked about (James) leaving was the manner in which Mr. Gilbert talked about him," Brown said. ". . . (For James to return), there's got to be a public apology made by the owner. I don't see it any other way."
In case you forgot, Gilbert bid adieu to James with a scathing letter to his fans that he later apologized for.
"Some people think they should go to heaven but NOT have to die to get there," wrote Gilbert.
He also went on to call James' act "disloyal" and called him a "former hero" before guaranteeing that the Cavaliers would win a championship before James did.
Yeah, that didn't work out well. In fact, the Cavaliers removed the letter from their site as they pursue their "former hero" in free agency.
That said, just because the letter is gone from their website, it doesn't mean that it didn't happen. Most people probably wouldn't want to go back to work for a boss who disrespected them the way Gilbert did to LeBron.
It'll be interesting to see if that plays a factor in LeBron's final free-agent decision.
MORE FROM NESN:
Graphic designer creates awesome NFL-NBA logo mashups
LeBron is returning to Cleveland -- according to a cupcake shop
LeBron's potential return to Cleveland gaining steam
---
---