Jeanie Buss: Brother Jim will step down if Lakers don't make deep run within two seasons
Published
Jul. 3, 2015 8:16 p.m. ET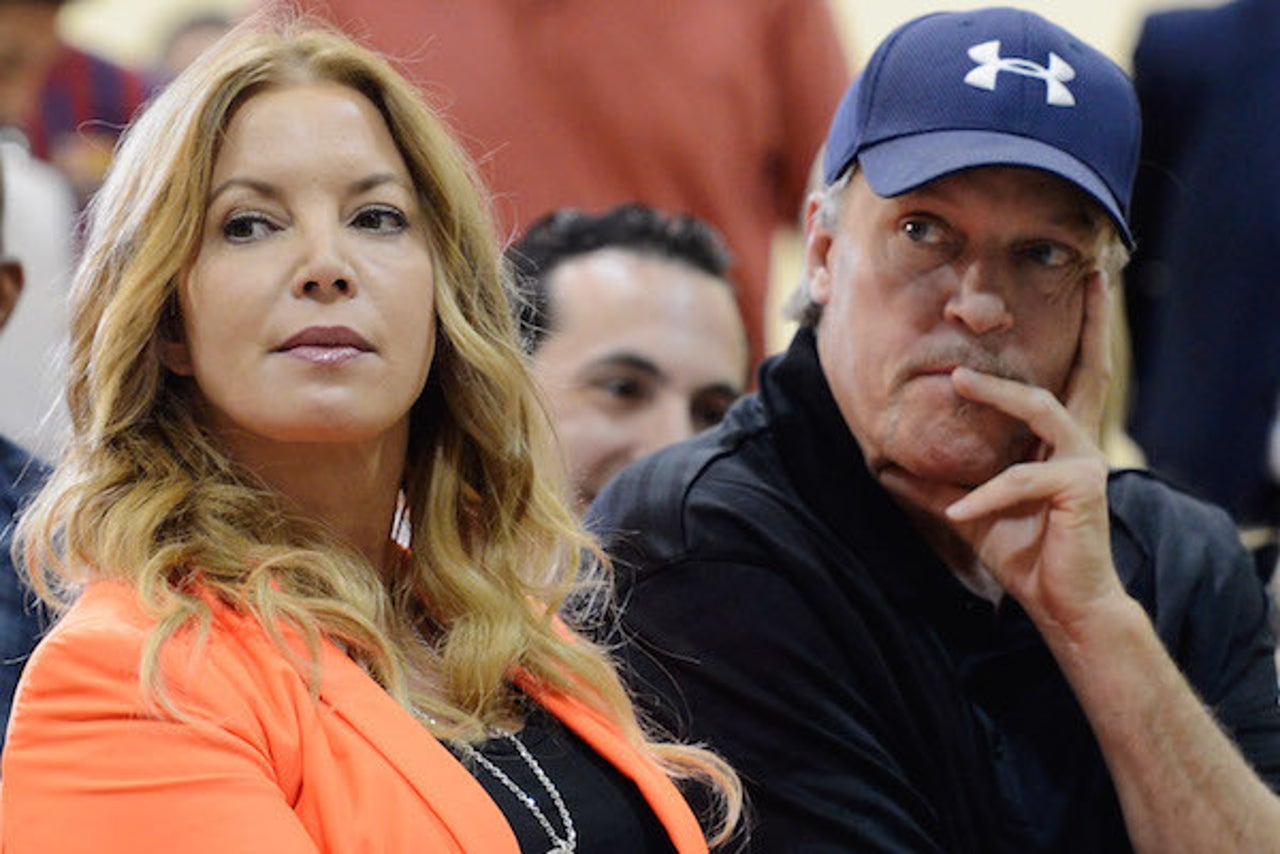 By Larry Brown
Lakers fans complaining about the way Jim Buss runs the team may finally get their wish.
Jeanie Buss, Lakers president and part-owner, said on the radio that her brother will step down if the Lakers do not make a deep run in the playoffs over the next two seasons.
Jeanie, who spoke with KPCC on Thursday, is holding her brother to a timeline he set for the team to return to contention.
"Well, I asked my brother, how long until we're back into contention? And when I say 'contention,' that means past the second round, so either the Western Conference Finals or the NBA Finals," she said. "And he told me that it would take three years to rebuild it. So we've just finished Year 1 of that three-year [plan]. So we have two more years until he feels that we'll be back into going past the second round in the playoffs."
Would it be awkward for Jeanie to have her brother step down? Maybe, but she says it's a move she's ready to make.
"Yeah, absolutely," Buss said. "This is my job. I'm part-owner of the team, but I'm also the president. The Buss family is the majority owner but we have other partners as well who are also shareholders, and I have an obligation to them. Would I make those changes? Yes. My brother understands that we have to continue to strive for greatness, and I think he would be the first one to feel that he would need to step down if he can't get us to that point."
Though it may be shocking to hear Jeanie take a firm stance with her brother, it should not be surprising. Jeanie was upset with the way her brother handled the hiring of Mike D'Antoni, which came at the expense of her boyfriend, Phil Jackson. Jeanie went months without speaking to her brother after that. She also took a shot at her brother two years ago by saying her dad could have convinced Dwight Howard to stay with the Lakers rather than leave for the Rockets.
Jim Buss has not done a good job of building the Lakers. Moreover, he has made them worse, and his hiring of Byron Scott in place of D'Antoni was a mess, resulting in a pathetic 21-win season. Jeanie would be wise to replace Jim.
More from Larry Brown Sports:
---
---