National Basketball Association
National Basketball Association
In offseason of change, Heat point job unsettled
Published
Jul. 19, 2010 9:55 p.m. ET

LeBron James will play some point guard for the Miami Heat. So will Dwyane Wade, as he has throughout his NBA career. Mike Miller will likely do some ballhandling as well.
Thing is, none of them are true point guards.
And that means this Heat summer of change still has some things left to address - particularly finding a starter at the point spot.
Mario Chalmers is under contract, Carlos Arroyo is expected to re-sign with the Heat and there's some talk of a possible Miami reunion with 2006 title-team point guard Jason Williams. Whomever it is, the next starter for the Heat will inherit the keys to what could be one of basketball's most dynamic offenses with Wade, James and Chris Bosh.
''It's going to be a lot of fun,'' Chalmers said.
Maybe for him. Probably not for other clubs.
Take what happened in this past season's playoffs as an example. Wade faced the Boston Celtics in the first round, James faced Boston in the second round. Both saw virtually the same defensive scheme from the Celtics, who kept running multiple people against them in waves.
It worked. The Celtics won both series.
With Wade and James on the floor together - with another ballhandler - the same approach likely wouldn't be as successful in the 2011 postseason. And that's already creating some concern for Heat opponents.
''We tried to just make them see a lot of guys,'' Celtics point guard Rajon Rondo said Sunday at a charity event Wade hosted. ''It's going to be difficult with both those guys on the court, because you can't really load to one particular guy because the other one's on the opposite wing. It's going to be fun. I'm going to enjoy the matchup. I'm probably not going to be checking either of those guys.''
Throughout their seven seasons in the league, both Wade and James have regularly taken over the point-guard duty, especially down the stretch in close games.
Each will continue doing the same in Miami, though likely not as much as in the past. And even though the notion has been floated that Miami could line up this season without a true point guard - a hybrid lineup of Wade, James, Miller, Bosh and newly re-signed center Joel Anthony, perhaps? - Wade himself doesn't see it happening regularly.
He thinks, for now anyway, the job is Chalmers' to lose.
''Of course, you've got to go through training camp and you have to go through practices to see what happens,'' Wade said. ''But right now, as I look at it, I think that would be the plan. I would like to play (shooting guard), at least in the starting lineup. I think I've done OK there. But you never know.''
Miller said Monday that he likes the idea of handling the ball at times, especially if that gets him on the floor with Wade and James more.
''I see no problem with that,'' Miller said. ''Obviously, Dwyane and LeBron are two of the best in pick-and-roll situations and in the open court. So it's all about defense and rebounding at that point. ... It's definitely an option, for sure.''
So far this summer, Miami has added or retained players along the perimeter (Wade, James, Miller and James Jones, who completed his expected re-signing on Monday), power forward (Bosh and Udonis Haslem), and center (Anthony, Zydrunas Ilgauskas, Jamaal Magloire and rookie Dexter Pittman).
No true moves at the point yet, though that will change.
Could Miami play without a point guard? Wade doesn't want it happening, and Rondo doesn't see it happening.
''That's probably one of the hardest positions to play,'' Rondo said. ''It's not an easy position. They'll find somebody. Chalmers is a great young point guard coming up.''
Chalmers said earlier this summer that he had designs on being Miami's starting point guard again. He had the job in all 89 games, including playoffs, of his rookie season, then lost the role early in 2009-10 and played behind Arroyo and, at times, Rafer Alston.
Chalmers' offseason took a hit when he badly sprained his left ankle while working out earlier this month, and he could be in a cast for up to three more weeks. When training camp opens in late September, he's expected to be fully ready to work.
''I think Mario is someone we're going to depend on a lot,'' Wade said.
That's what Chalmers wants to hear.
He was in the Heat locker room Sunday for the charity event hosted by Wade and Alonzo Mourning, saying he was star-struck by seeing cubicles already assigned to Bosh and James - who, along with Wade, formed the three most-sought free agents this summer.
''Right now it seems kind of fantasy because nobody's really here,'' Chalmers said. ''We're not really working out or anything like that. I'm sure that will come when everybody reports.''
---
---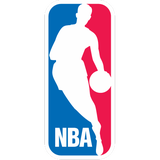 Get more from National Basketball Association
Follow your favorites to get information about games, news and more
---