National Basketball Association
National Basketball Association
Hornets trade Stephenson to Clippers for Hawes, Barnes
Published
Jun. 15, 2015 9:39 p.m. ET

CHARLOTTE, N.C. (AP) The Lance Stephenson experiment is over in Charlotte.
The Hornets gave up on the struggling guard Monday, trading him to the Los Angeles Clippers in exchange for center Spencer Hawes and forward Matt Barnes.
The Hornets gave Stephenson a three-year, $27 million contract last summer figuring he would bring some needed playoff experience, but he never produced as the team hoped he would.
''Sometimes when you make a trade or a free agent signing it just doesn't work out for whatever reason,'' general manager Rich Cho said of Stephenson in a conference call Monday night with reporters. ''He never fit in great. He is very capable of playing a lot better than he did last year but for whatever reason it wasn't a good fit. Sometimes you don't know that until a player actually comes to your team. For whatever reason, he didn't gel.''
The Hornets felt Stephenson was on his way to becoming a star when he averaged 13.8 points, 7.2 rebounds and 4.6 assists while starting 78 games two years ago for an Indiana Pacers team that won 56 games and reached the Eastern Conference finals.
It was evident early on that Stephenson wasn't a good fit in Charlotte.
He played in 61 games and started only 25 for the Hornets last season eventually falling out of the rotation completely.
''I think that was a shock to his system,'' Cho said.
Stephenson never could get on track in Charlotte. His 17.1 percent 3-point shooting ranked as the worst in NBA history and he averaged 8.2 points, 4.5 rebounds and 3.9 assists in 25.8 minutes. He also missed 19 games due to injury and was out of the rotation completely late in the season.
Stephenson wound up taking fewer years and less money to sign in Charlotte after the Pacers made him a five-year, $44 million contract offer. He has two years left on his contract but only one is guaranteed, so the Clippers will be off the hook if it doesn't work out next season.
The deal was also a chance for the Clippers to unload Hawes' contract.
He has three years left on a four-year, $23 million deal he signed last summer with the Clippers. Hawes didn't play in half of the team's playoff games this season.
Cho said Hawes gives the Hornets a big man who provides outside shooting and brings flexibility on offense, while Barnes brings some needed experience. Hawes is a 35 percent career 3-point shooter.
However, he struggled to find playing time and is coming off his worst season since his rookie year, averaging 5.8 points, 3.5 rebounds and 1.2 assists in 2014-15.
''He didn't have a very good year last year, but I think he needs to have a comfort level,'' Cho said.
Cho is optimistic Hawes will find that in Charlotte, saying he ''has the ability to space the floor on offense as an outside shooter and he's a great passer with a high basketball IQ.''
The 35-year-old Barnes has one year left on his contract and will make $3.5 million this upcoming season. This past season he started 74 games and averaged 10.1 points, 4.0 rebounds and 1.1 assists.
Cho said the Hornets are ''still evaluating their options'' with Barnes.
If the Hornets waive him before July 1 they would only have to pay him $1 million of his salary this season. The team could also attempt to trade him.
---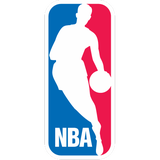 Get more from National Basketball Association
Follow your favorites to get information about games, news and more
---