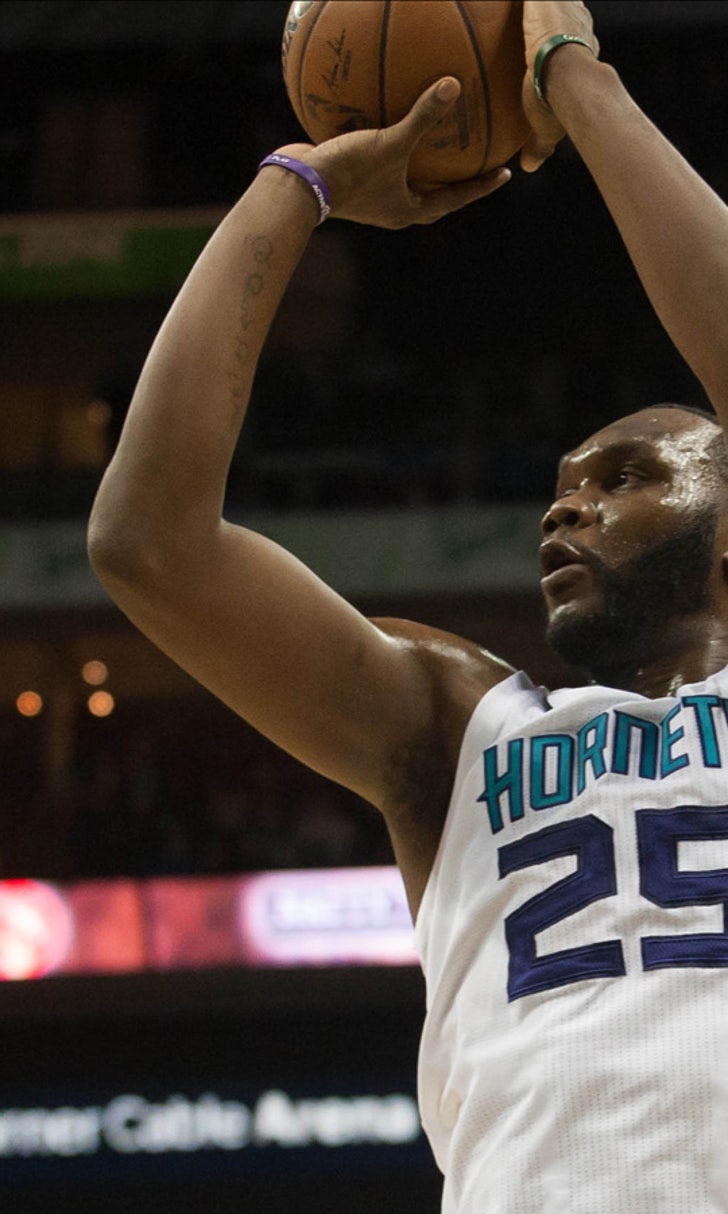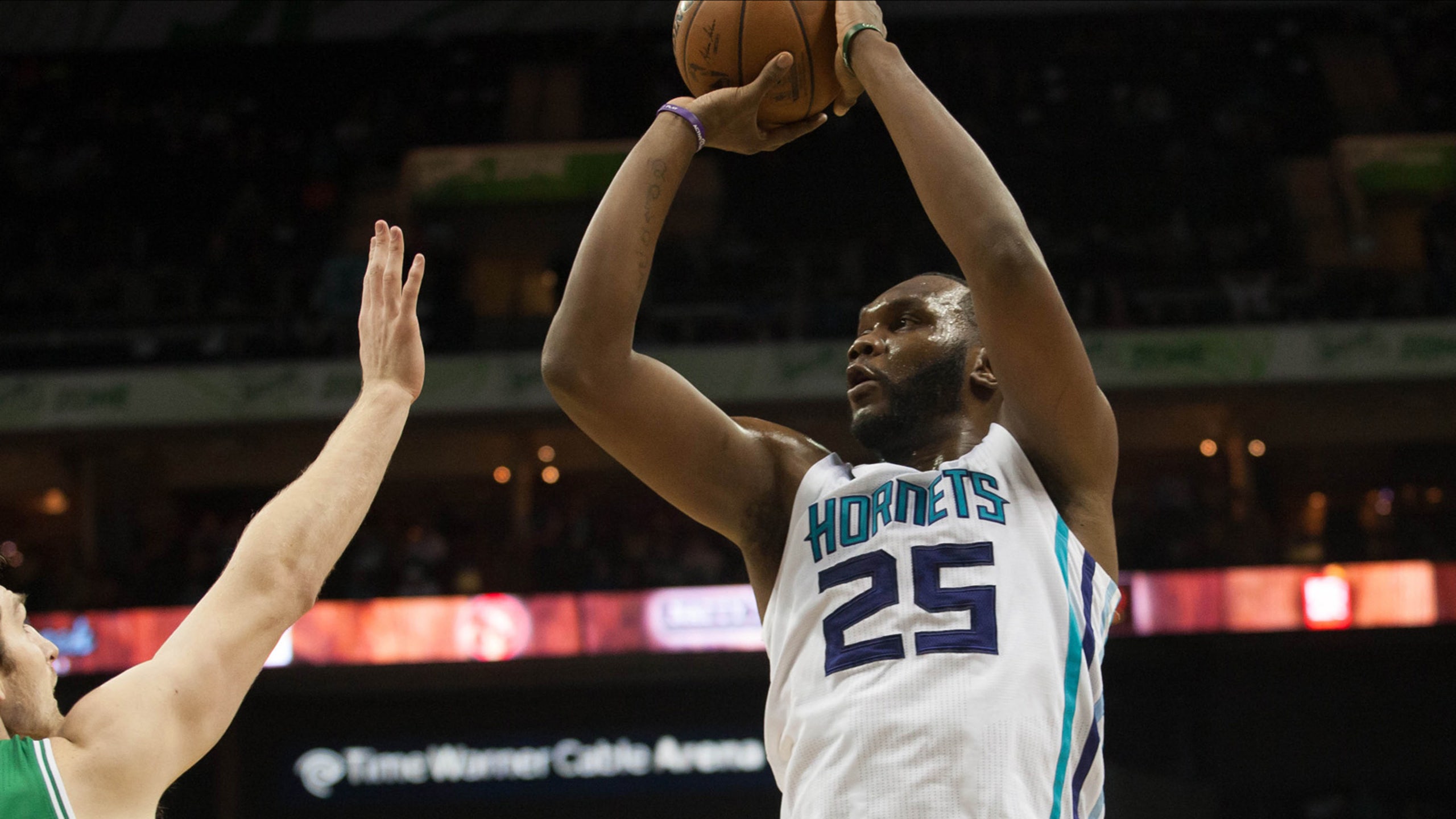 Here's one trade the Charlotte Hornets need to make
BY foxsports • January 28, 2016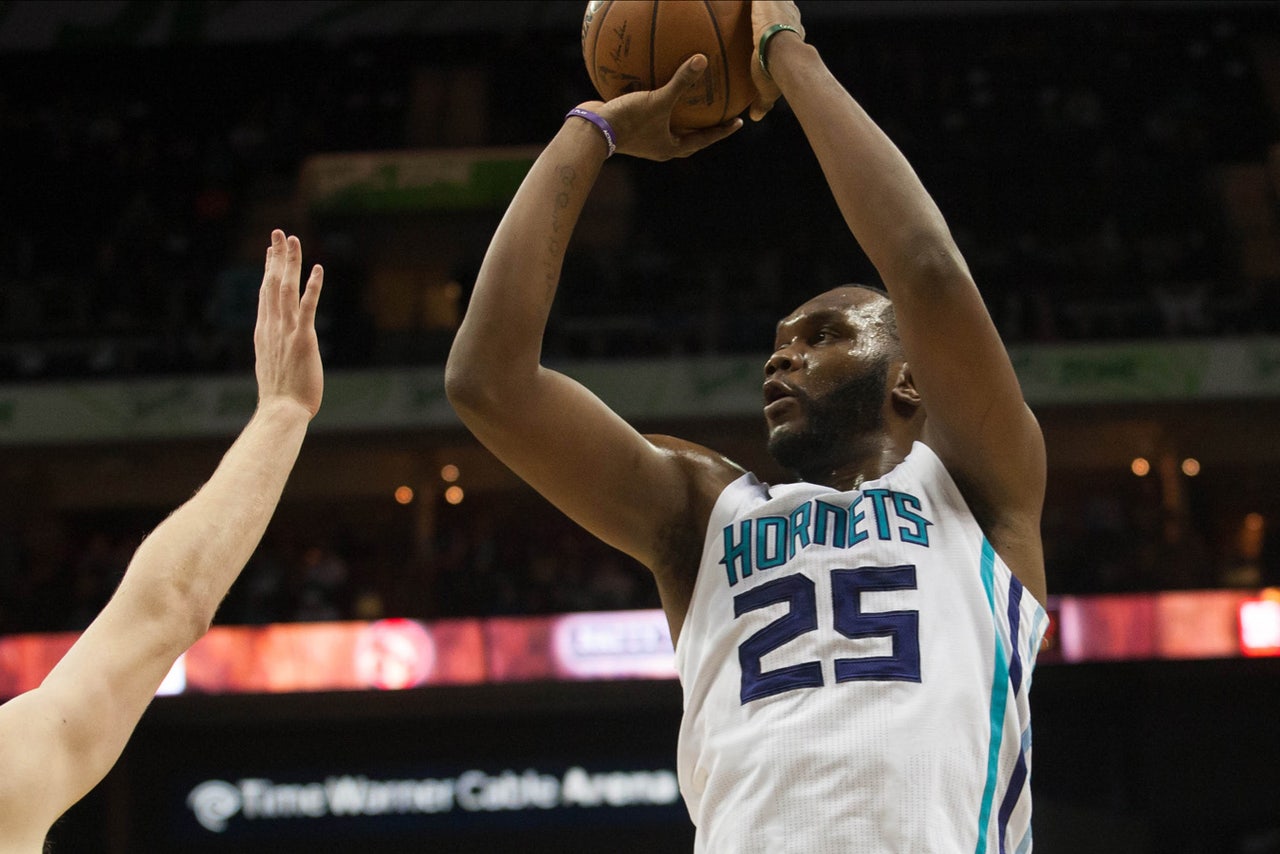 The Charlotte Hornets are in a tricky spot heading into the trade deadline. Should they stand pat, do nothing and wait for Michael Kidd-Gilchrist and Al Jefferson to get back on the floor? (Probably.) Should they make a move that'll improve their chances of making the playoffs this season? (Difficult to pull off, but sure.)
Should they sell off something of value today so that their future looks brighter than it currently does? (Maybe, but ownership doesn't want that.)
The Hornets could certainly use some reinforcements right now, given all the injuries they've suffered, but there's likely no way to pick up a legitimate short-term asset without giving up something in return that costs them some long-term stability. I'd be in favor of making a small trade involving role players that aren't considered long-term pieces (assuming the right offer is on the table), but anything bigger than that would probably not result in a playoff series win this season, and would almost definitely damage their long-term plan.
Who knows what they'll do, and SB Nation's At the Hive has a conflicting point of view on the matter: 
Moving Jefferson would be ideal, but it's almost impossible to find another team interested in taking on his expiring $13.5 million contract. His skill-set is borderline-damaged goods in the modern NBA, and Charlotte actually performs fine on both ends with Jefferson on the court. 
If not Jefferson, the Hornets don't have too many pieces worth moving. They want to make the postseason and would be wise to stay the course—as boring as that sounds.
---
---