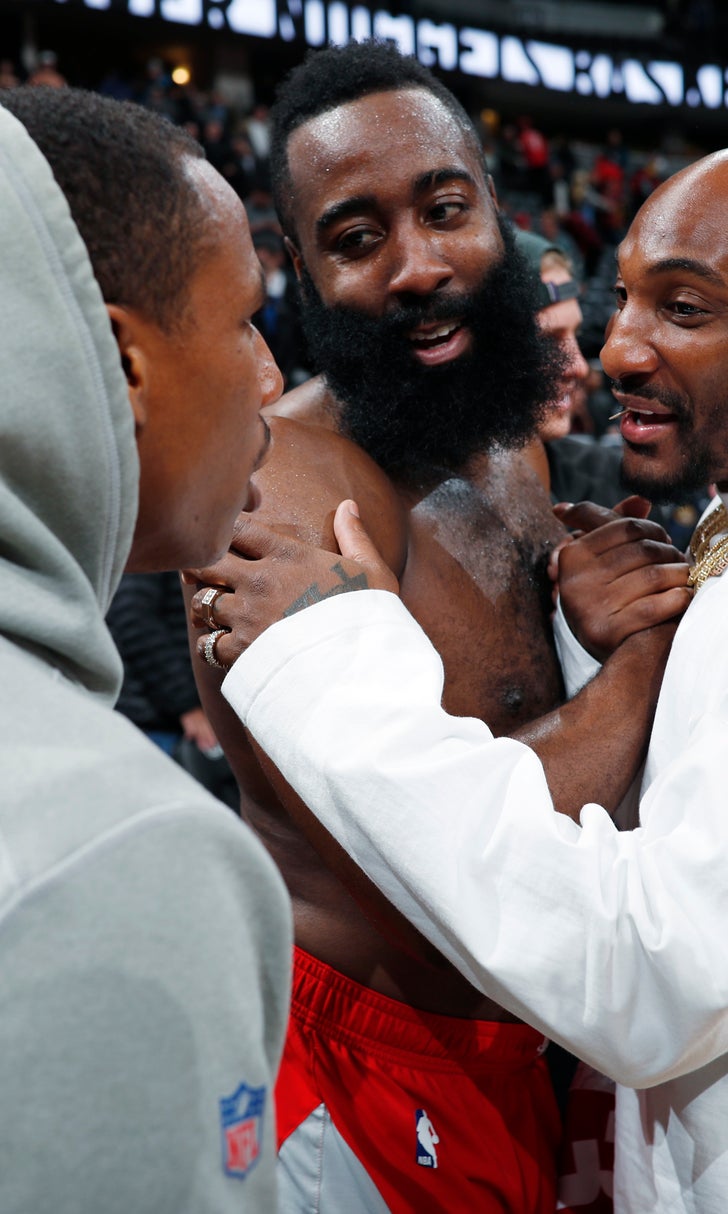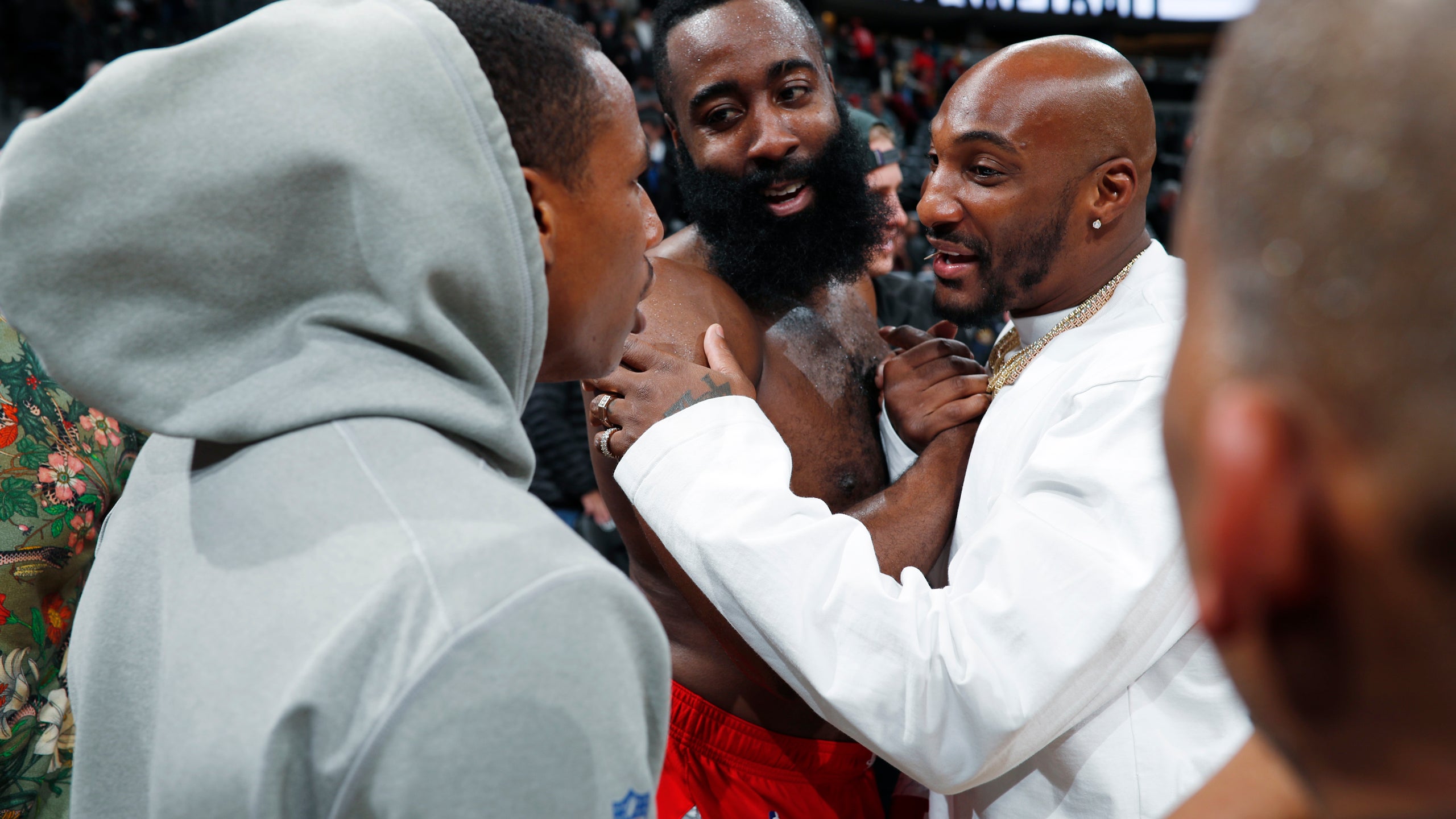 Harden's big second half helps Rockets extend Nuggets' skid
November 14, 2018
OAKLAND, Calif. (AP) — Kevin Durant scored 29 points with a key jumper in the final minute, a day after a shouting episode on the bench with Draymond Green led to his teammate's suspension Tuesday, and the undermanned Golden State Warriors held off the Atlanta Hawks 110-103.
Klay Thompson added 24 points as Splash Brother Stephen Curry missed his third straight game with a strained left groin. The two-time MVP shuffled and danced as he celebrated big plays from the bench.
Taurean Prince scored 22 points, making four 3-pointers and finishing 8 for 14 from the floor in the Hawks' fifth straight loss and ninth in 10.
Durant led the way hours after the Warriors suspended All-Star Green for one game without pay for conduct detrimental to the team. He got into it with Durant on the bench at the end of regulation in a 121-116 overtime road loss to the Clippers and Green wasn't even at the arena Tuesday.
DENVER (AP) — James Harden scored 19 of his 22 points in the second half and Houston pulled away to beat Denver, sending the Nuggets to a fourth straight loss.
Harden also had 11 assists, with several going to Clint Capela, who led the Rockets with 24 points, including a series of dunks. Chris Paul added 21 points for Houston, playing for a third straight game without Carmelo Anthony because of what the team said was an illness.
Monte Morris had 19 points for the Nuggets, who have lost their last eight meetings with Houston. Gary Harris and Jamal Murray added 15 points apiece.
A step-back shot by Murray got Denver within four points midway through the fourth quarter but Harden went on a tear, scoring 11 straight Houston points to put the Rockets up 104-91 with 3:48 remaining.
CLEVELAND (AP) — Jordan Clarkson scored 24 points, Tristan Thompson had 21 rebounds and 11 points, and injury-riddled Cleveland won for the second time this season, beating Charlotte.
The Cavaliers (2-11) broke a five-game losing streak. Cleveland's first win came against Atlanta on Oct. 30.
Kemba Walker, the league's third-leading scorer, was held to a season-low seven points and was 2 for 16 from the field. The Hornets star guard was averaging 27.9 points going into the game.
Rodney Hood scored 16 points for Cleveland, which built a double-figure lead midway through the first quarter and maintained that the rest of the game. Rookie point guard Collin Sexton scored 16 points and had five assists. David Nwaba scored 18 points off the bench.
---
---