National Basketball Association
National Basketball Association
Grizzlies' inside game too much for Spurs
Published
Apr. 17, 2011 1:00 a.m. ET

As sweet as it was for Memphis to end a stretch of playoff futility that had plagued the franchise throughout its history, the Grizzlies' 101-98 victory over the San Antonio Spurs on Sunday won't mean much in the long run.
Indeed, it would have been a bigger surprise had San Antonio, which now has lost its past six playoff series openers, actually managed to beat the Grizzlies.
All-Star shooting guard Manu Ginobili will return, the Spurs will stay the course and, ultimately, they will move on in pursuit of their first championship since 2006-07, and their fifth in the past 13 seasons.
But in the long run? Sunday's loss illustrated a key weakness of the Spurs, who were virtually powerless to stop either Zach Randolph or Marc Gasol inside, an area of the court that used to be their exclusive domain.
"They are some big bodies and that's what Memphis' game is based on, is having those bigs inside," said San Antonio's Tim Duncan, who started strong but vanished in the second half and finished with 16 points and a team-high 13 rebounds. "We need to pay a little bit more attention on defense, especially myself with Marc. I gave him a bit of an easy time there trying to keep half an eye on Zach instead of focusing on Marc. I need a little more focus in that respect."
But there's only so much one player, even one as accomplished as Duncan, can do without help.
And even he struggled. Duncan started off strong enough, hitting his first five shots. Some, such as his dribble-drive from just inside the 3-point line for a soaring first-half dunk, made it look as if he were going on 25, not 35.
But just like that, the resurgence evaporated. Duncan failed to score in the final 21 minutes and 26 seconds, unable to either exert his will or earn so much as an occasional entry pass from teammates.
His age was even more noticeable on the defensive end. There was a time when a player like Gasol would have struggled to get off a clean look against Duncan.
Not anymore. At one point the skilled-but-slow-footed Gasol whirled around Duncan, got him off his feet with a pump fake and banked it in with contact for a three-point play.
Gasol made 9 of 10 shots and Randolph 10 of 15 as the Grizzlies shot 55.2 percent from the field. Randolph led both teams in scoring (25) and rebounding (14), and Gasol finished with 24 points and nine boards.
San Antonio's dwindling interior capability is precisely why so many pundits expect the Spurs to eventually fall to the bigger, stronger Los Angeles Lakers, and why TNT analyst Charles Barkley branded them "overrated."
Granted, not many teams have a tag-team tandem to match Memphis. On a day on which Randolph and Gasol did virtually whatever they wanted, the Grizzlies made a strong case that they, not the Lakers, boast the best power forward/center combination in the game.
It was a claim the Spurs once could have made with little argument, back when Duncan was racking up MVP awards and championship rings next to aging Hall of Famer-to-be David Robinson.
Even after Robinson retired, the Spurs retained their rugged, defense-minded identity. As recently as three or four years ago, it would have been unthinkable that the Spurs would ever get pummeled in the paint as they did Sunday.
Those days are long gone, though, as Duncan succumbs to age and the Spurs flank him not with size but an even older model (Antonio McDyess); a backup (DeJuan Blair) who's almost as wide as he is tall; another (Matt Bonner) who plays like a shooting guard; and a rookie center (Tiago Splitter) who apparently could get minutes only with compromising photos of his coaching staff.
The Spurs instead have gone the offensive route, morphing into exactly the type of free-wheeling, 3-point-shooting team they used to demolish on their way to titles.
It's a style the Spurs, who were led by Tony Parker's 20 points, would have once scoffed at. Yet here they are, turning back the hands of time with 61 victories and the top seed in the Western Conference.
One loss doesn't even come close to spoiling that, or their chances of securing yet another title in June.
But it does show exactly how this team can be beaten.
---
---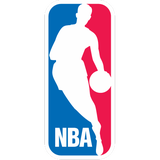 Get more from National Basketball Association
Follow your favorites to get information about games, news and more
---