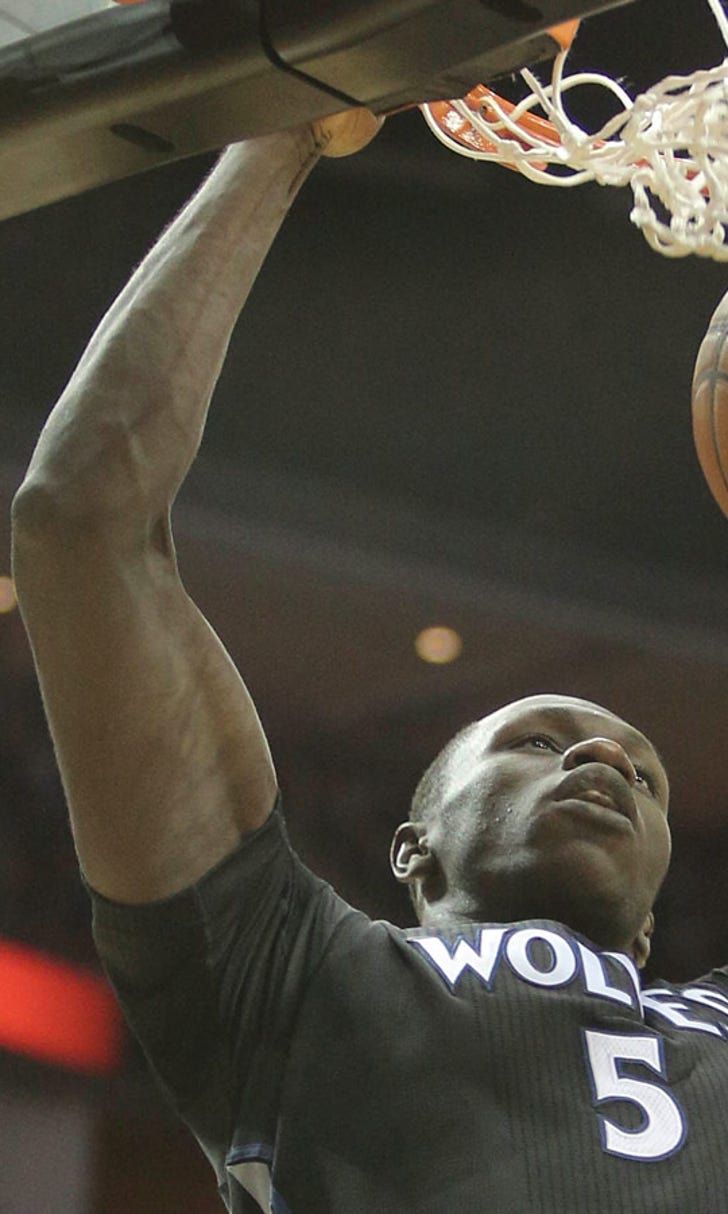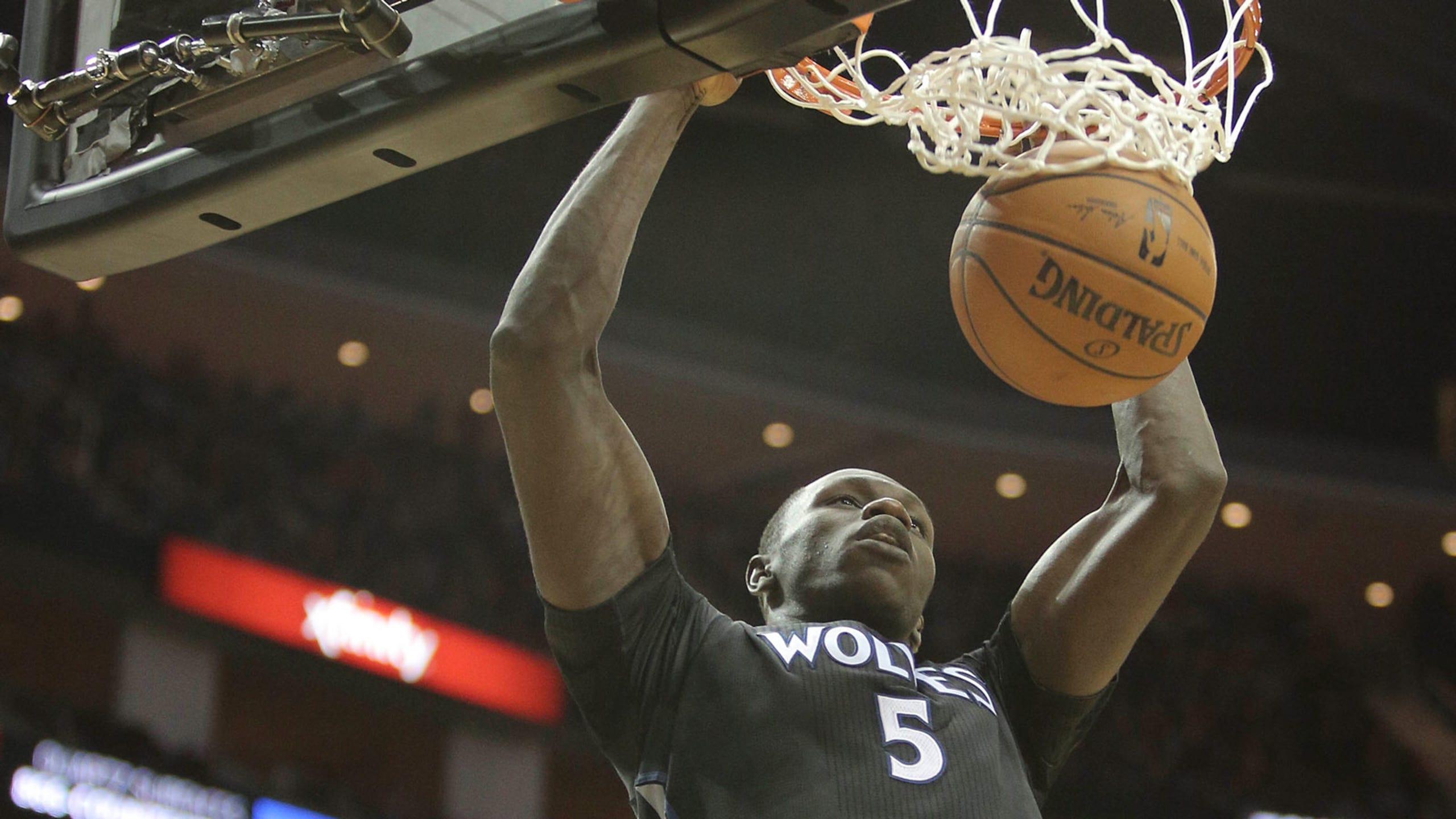 Gorgui Dieng is working on expanding his range
BY foxsports • October 16, 2015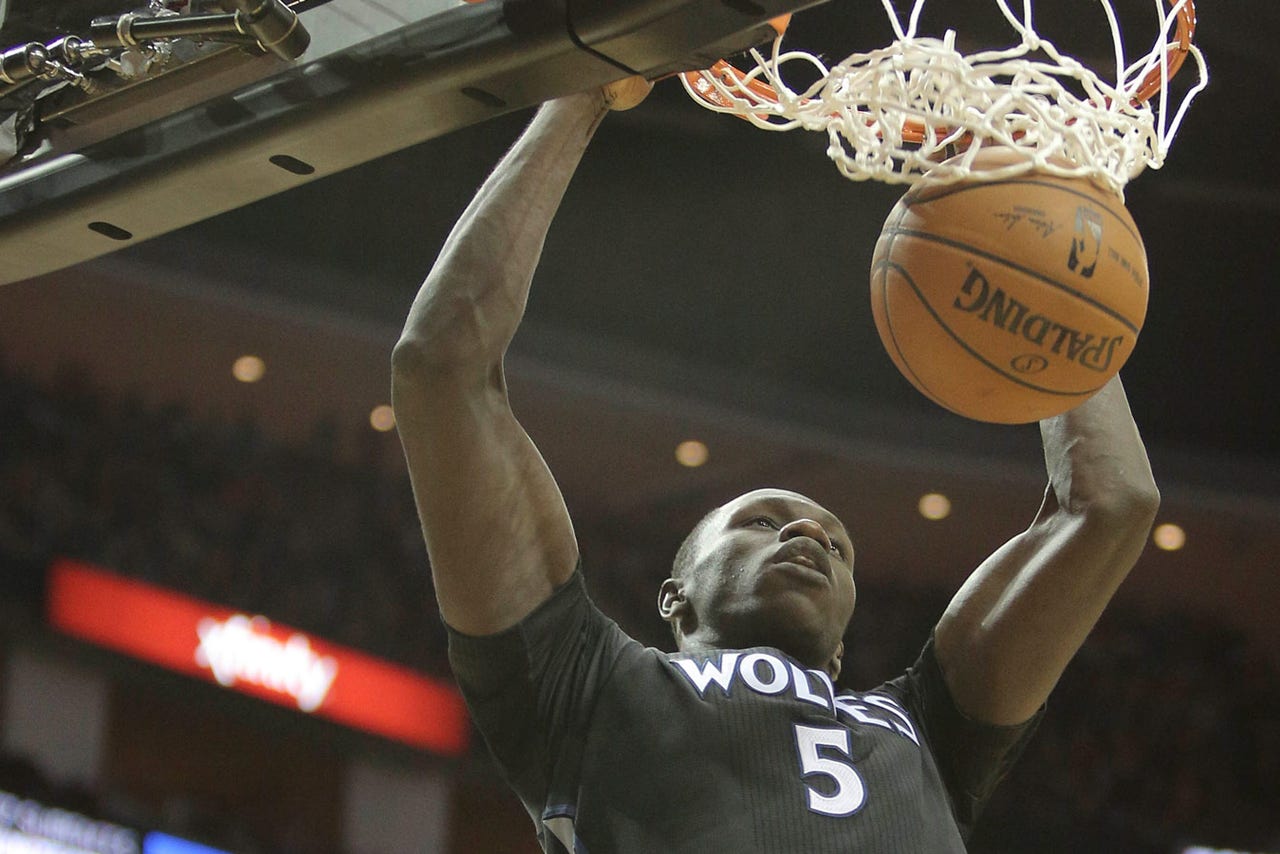 When a big man starts taking three-pointers his game changes completely. 
If you have a stretch 4, your offense can change. You can space the floor with a quartet of shooters around an inside threat. You can force the defense to spread out more. But how about if you go a step up? How about if you have a stretch 5, a creature that we know exists but it far rarer in the NBA jungle? Well, then you have exactly what Gorgui Dieng is trying to become.
Here's more from the Star Tribune's Jerry Zgoda:
Dieng was an accurate enough shooter as a rookie to make you believe stepping out to the three-point line one day would be a possibility. He hit a little over 38 percent of his shots from 16 feet out to the arc that year, below league average, but still a respectable number for a rookie center. Hit shooting numbers, however, totally dropped off last season when he drained less than 31 percent of his attempts from that area.
Maybe last year was just an offseason. After all, he was a quality mid-range shooter during his time at Louisville. But granted, that was against college defenses. And granted, that was on a college court where he didn't even take shots from the way-closer-in three-point line.
This seems like one of those preseason lines you take in and throw out the next day, especially considering Dieng isn't the type of guy you set up in the corner and wait to give catch-and-shoot opportunities. Even if he's out there, he's not going to stretch the floor. Defenses still won't guard him for a long while until he actually starts sinking those shots with some amount of consistency.
Dieng made exactly one three in each of his first two pro seasons. He has matched each season's total in four preseason games after he made one in Wednesday's 89-87 victory over Toronto in Ottawa. He made another with his foot on the three-point line.

"I always make him step in when we have our shooting drills," Mitchell said, "and he tells me every day, 'Coach, I can shoot the three.' "

In his first two seasons, Dieng polished a shot banked off the backboard from either side of the basket, the one that Tim Duncan has made a career from nearly these past 20 years. Now, Dieng is set on expanding his range, with the corner three-pointer being his chosen spot.

"I've been working on it," he said.

Wednesday, he set up Toronto defenders by stretching the floor with that outside threat. When they bit and closed out him, he faked a shot from well beyond the free-throw line and drove past two of them as they leapt and down the lane for a slam dunk during a closing 17-12 run that won the game.

"It's not a shot I'm going to rely on just to score," Dieng said, "but if I can hit it once in a while, it will help us."
---
---