National Basketball Association
National Basketball Association
Glen 'Big Baby' Davis goes off on 'overrated' Doc Rivers
Published
Feb. 16, 2017 12:19 p.m. ET

Glen "Big Baby" Davis appeared on the podcast "In The Zone with Chris Broussard" this week, and opened up on his former coach Doc Rivers ... and how he doesn't understand why Rivers is considered one of the greatest coaches of all time.

Specifically, the 31-year-old Davis calls Rivers "lucky as hell" and "overrated" as a coach, and points to the team and general manager in Boston as the reason Rivers has a ring. Davis, who is currently a free agent, won a title with Rivers and the Celtics in 2008, and played for Rivers again in 2014-15 on the Clippers.

Here is the transcript. (Emphasis mine.)

Davis: Because what Doc had in '08 was special and he was lucky as hell … Lucky as hell. The year before that they was wearing trash bags … But then the next year they win it, now he is one of the best coaches ever? I'm just not feeling that. You know what I mean? You give credit to KG. You give credit to Paul Pierce. You give credit to Ray Allen. Those are the guys who made sure whatever Doc needed to be done, got done.
And see now it's easy for Doc to do his job. And then you give credit to Danny Ainge. That's the one you give credit to. Because I know multiple times [Ainge] had to talk to Doc, just to say "Hey Doc, leave em alone. Hey Doc, ease up."
I'm off that Doc tip. He's a great guy but as far as that basketball stuff but I try to …
Broussard: Is he overrated as a coach?
Davis: I think so.
Broussard: Really?
Davis: Yea.
---
---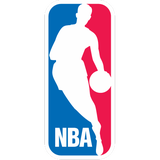 Get more from National Basketball Association
Follow your favorites to get information about games, news and more
---