National Basketball Association
National Basketball Association
Former Blazer Patty Mills visits Portland
Published
Jan. 12, 2012 9:16 p.m. ET

Former Trail Blazers guard Patty Mills says he'd like to return to the NBA when the Chinese league that holds his rights releases him.
Mills, who is from Australia, was cut by the Xinjiang Flying Tigers of the Chinese Basketball Association earlier this month because of a hamstring injury. The dismissal was controversial because the Tigers alleged he was faking the injury.
The 6-foot point guard known for his speed says his hamstring is on the mend. But before he can entertain offers from the NBA, the Chinese league must also grant him a ''letter of clearance.''
''It would be good to get released, obviously that's what I'm hoping for. We just don't know,'' Mills said Wednesday night after attending the Blazers' game against the Orlando Magic.
If he is let go, it's unlikely that Mills would return to Portland in the near future because the Blazers' roster is full, including point guards Raymond Felton, Nolan Smith and Armon Johnson. Portland would have to cut someone to bring him back.
''I'd love to be back here. I don't know the chances, but obviously I feel like I'm very close to the guys on the team here and obviously to the community,'' Mills said. ''To come back to a place like this, it definitely feels like home to me.''
Mills played at St. Mary's in California and grabbed international attention when he scored 20 points for Australia in the 2008 Olympics against the gold medal-winning U.S. team. He was the youngest basketball player in Beijing at 19.
He was drafted by the Blazers in 2009 and quickly became a fan favorite. He formed a close bond with the other foreign players on Portland's roster, Nicolas Batum and Rudy Fernandez.
In 74 career games, Mills averaged 5.1 points and 1.5 assists in 11.1 minutes, providing a spark off the bench.
He was popular for his cheerleading and towel-waving for the Blazers on the sidelines, and for flashing the ''Three Goggles'' gesture with his hands whenever he or a teammate made a 3-pointer.
Mills waved a towel again on Wednesday night when the Blazers rallied but ultimately fell to the Magic 107-104.
Portland center Marcus Camby shouted ''Miss you!'' to Mills across the locker room after the game.
A free agent, Mills said he plans to get healthy and obtain his clearance before entertaining offers from NBA teams.
He'll play in the London Olympics this summer with the Boomers, the nickname of Australia's national team.
---
---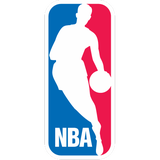 Get more from National Basketball Association
Follow your favorites to get information about games, news and more
---