National Basketball Association
National Basketball Association
Durant's monster game lifts Thunder
Published
May. 15, 2011 1:00 a.m. ET

The images stuck and the impressions were made as the adolescent years passed for Kevin Durant. There was Michael Jordan and Kobe Bryant and Tim Duncan and, heck, even LeBron James.
Durant watched these titans of basketball become legends in games played after the snow melted. It didn't really matter what happened during those meaningless and overhyped All-Star Games. The best of the best did it in the postseason. They did it when the pressure was the highest and the stakes were the greatest. They did it when everyone was watching.
"That's when players are made," Durant told me in the locker room Sunday before Oklahoma City and Memphis locked horns in Game 7. "You have ups and downs in any playoffs. All players have good and bad games, so you just try to make sure the good outweighs the bad."
Coming off the worst game of his brief yet spectacular playoff career, Durant willed his way to 39 points Sunday afternoon and lifted the Thunder to the Western Conference finals with a 105-90 triumph. The franchise hadn't made it this far since 1996 when it was the Seattle Sonics.
Up next are the anxious Dallas Mavericks, a soon-to-be rival 200 miles down Interstate 35 that has been waiting a playoff eternity. By the time the West finals open Tuesday night in downtown Dallas, the Mavs will have been off for nine days.
The Mavericks beat Oklahoma City in two of three meetings during the regular season, but that counts little at this point. The Thunder's playoff growth, and Durant's, is happening before our eyes. These hardworking and humble upstarts have won their first playoff series together and their first Game 7.
"We're growing up together and getting better," said all-NBA point guard Russell Westbrook, who had a triple-double with 14 points, 14 assists and 10 rebounds.
The Thunder did what they had to do against the Grizzlies after dropping the opener at home two weeks ago. The Thunder got one back in Memphis (Game 4 in triple overtime) and closed out the series with two blowouts at Oklahoma City Arena. It wasn't pretty at times — think about an unsure Westbrook dribbling out shot clocks before heaving up prayers earlier in the series — but the better team prevailed.
The Grizzlies were corralled in the final game, shooting a paltry 39.8 percent with their season on the line. Thunder reserve Nick Collison harassed star forward Zach Randolph, who had 17 points and 10 rebounds but was never a factor Sunday. Point guard Mike Conley and center Marc Gasol also struggled, and Memphis' supporting cast was virtually nonexistent.
The Thunder's list of producers included Collison and Kendrick Perkins protecting the rim and James Harden's hot hand with four 3-pointers off the bench. But it all gets back to Durant and the legacy he can author over the next few weeks.
"I try not to think about it too much," said Durant, a two-time scoring champ and All-NBA first-team member at age 22. "I try not to put too much pressure on myself, go out and play my game and live with whatever happens. I work hard, put the time in. I have faith in what I believe in, my teammates, and if I do the right things, good things will come out of it. I'm not worried about the results. I put all the time in."
MJ, Kobe and Timmy all own multiple championships and are all-time NBA icons. LeBron isn't there yet, but he did take the Cleveland Cavaliers — remember them? — to the Finals at the ripe old age of 22. Durant was an impressionable 18 then.
Durant knew what he was playing for Sunday and what it could mean for his budding legend.
"As a kid you dream about playing in the NBA," he said, "but as a young player you dream about playing in Game 7s."
Durant started off his first Game 7 slowly, missing 7 of 9 shots in the first quarter. But he was aggressive, not just settling for 3-pointers and contested jumpers as he did Friday in Memphis. Durant scored just 11 then, shooting 9 of 14 shots from beyond the arc.
"That wasn't me at all in Game 6, and I was so upset with myself," he said.
Durant constantly put pressure on Memphis' Tony Allen and Shane Battier by putting the ball on the floor and getting to the basket. Durant overpowered Battier on a key post-up in the third quarter, showing he's not too skinny or too bothered by contact. Durant scored on backdoors and lobs. And when he was open deep, the 3-pointers flew and fell.
"He was on a mission," Harden said.
The final tally was an efficiently smooth 13-of-25 shooting, 9 of 9 at the line, and two points shy of matching Durant's playoff best.
"Durant came back after a sub-par game," Grizzlies coach Lionel Hollins said, "and showed the heart of a champion."
Durant hasn't taken the Thunder to the Promised Land yet. Oddsmakers and analysts will peg Dallas the favorite, and rightfully so. The older, more veteran Mavericks have been here before and are coming off an image-remaking sweep of the two-time defending champion Lakers. Dirk Nowitzki might be playing better than anyone during the West playoffs.
Durant, though, is right there with Dirk. A legend in the making.
---
---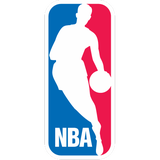 Get more from National Basketball Association
Follow your favorites to get information about games, news and more
---