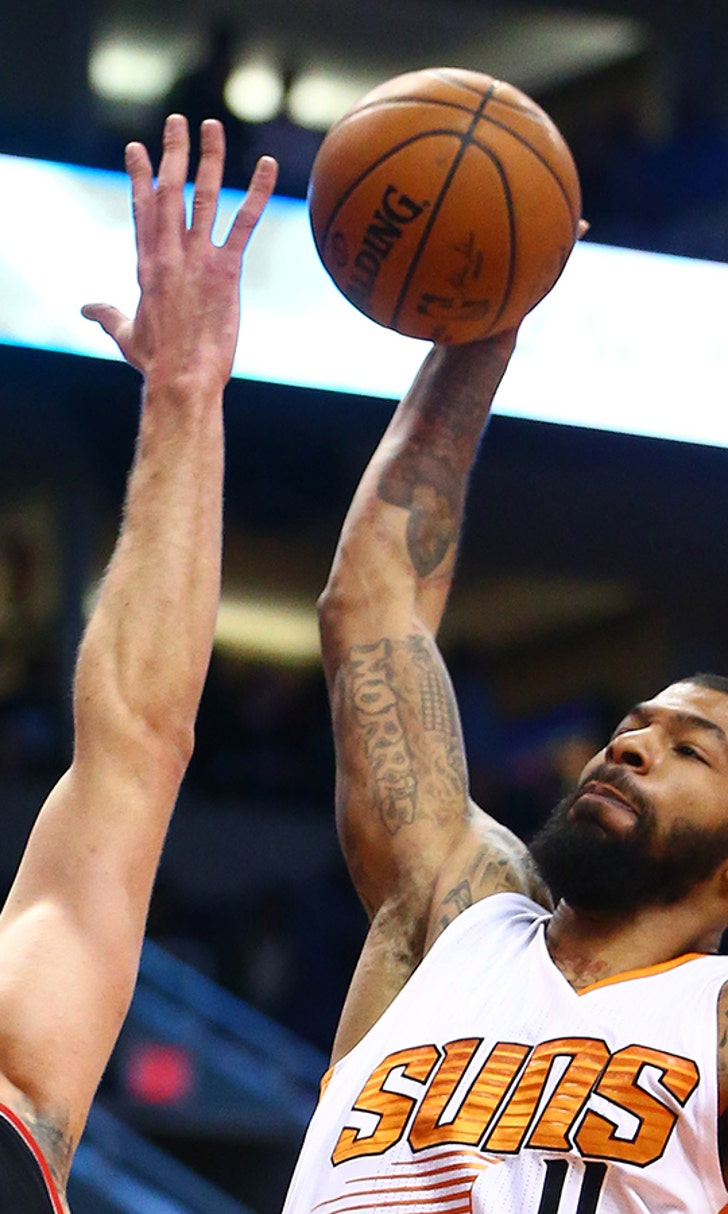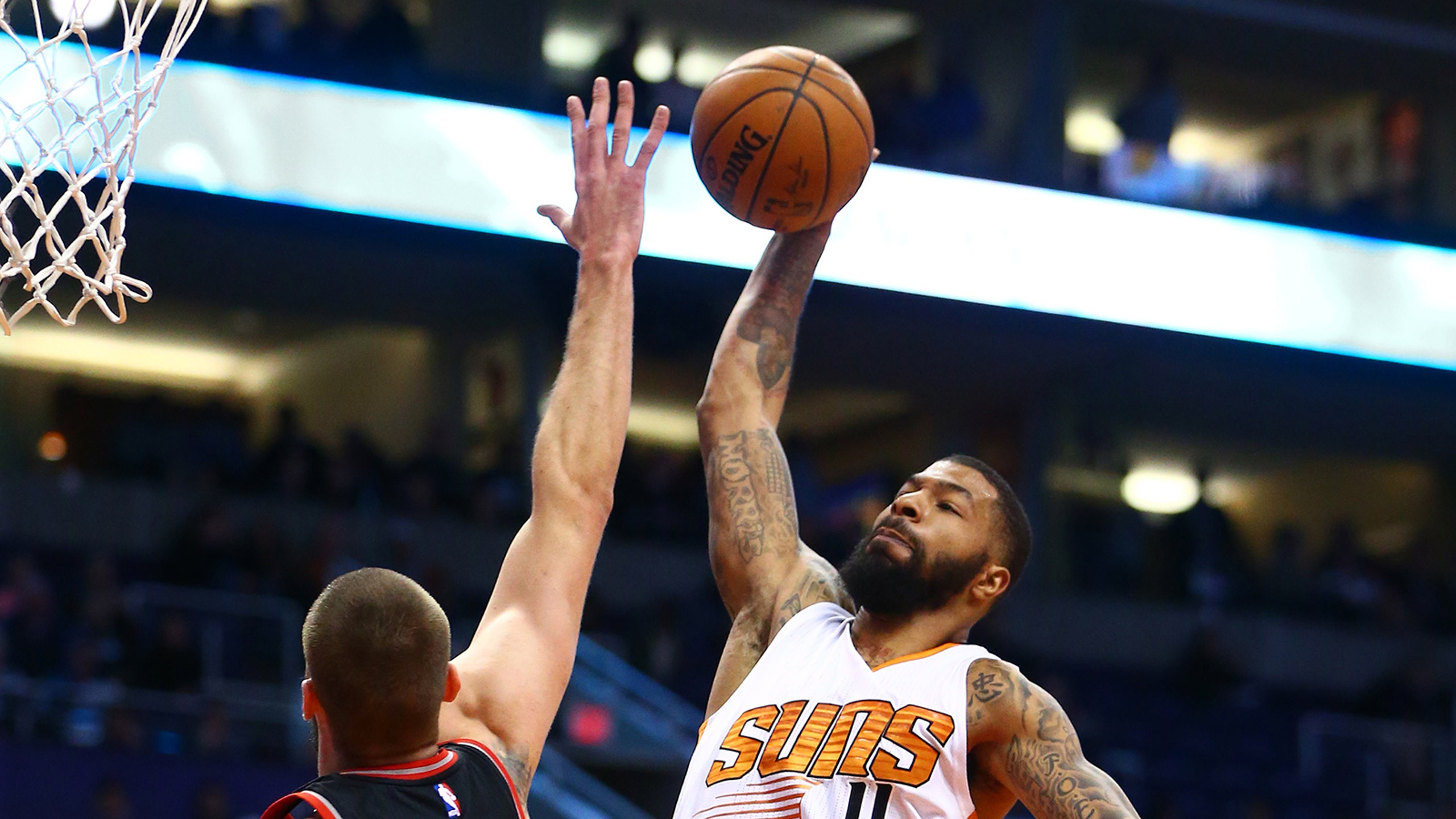 Does Markieff Morris' 30-point effort prove he was dogging it under Hornacek?
BY Jeff Caplan • February 3, 2016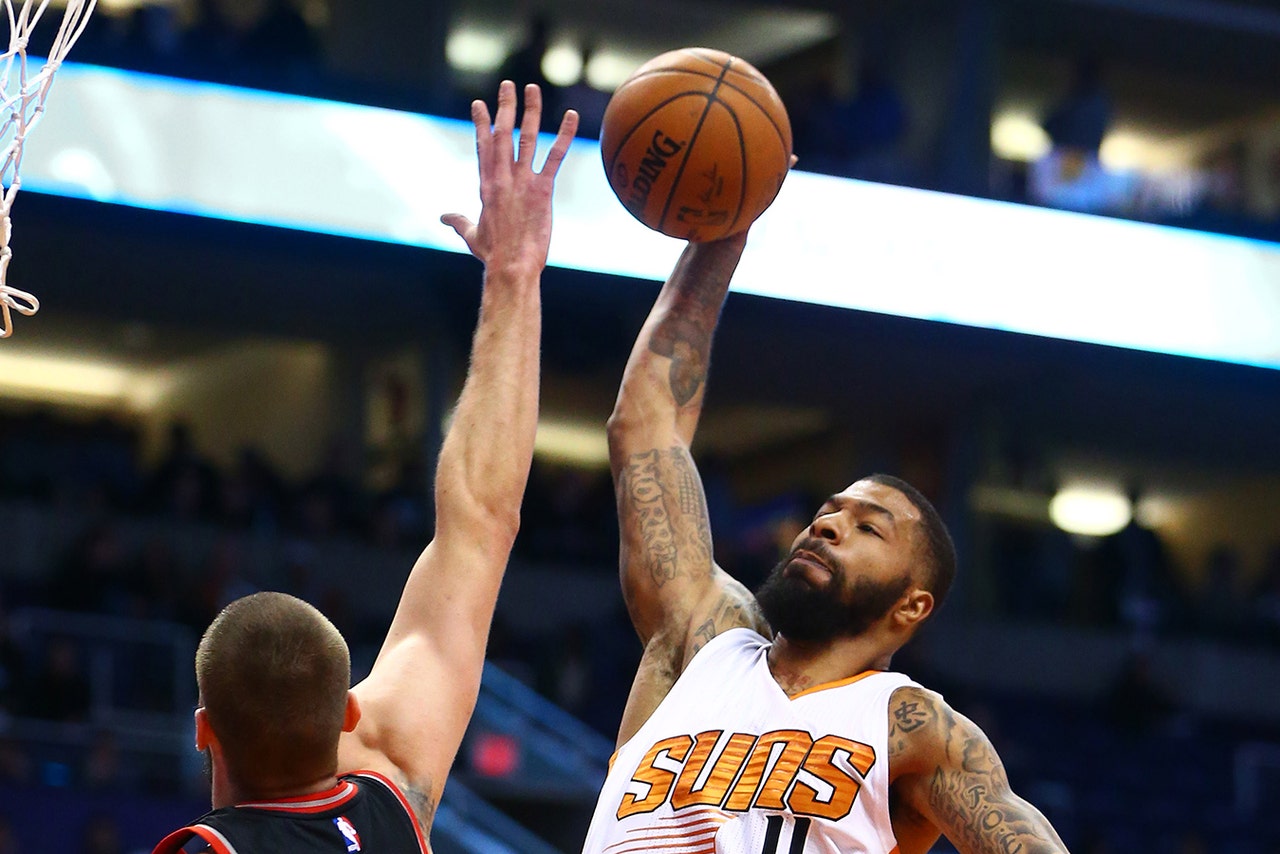 You see it all the time in sports. A coach gets fired midseason and the very next game the team plays great and gets a win. On Tuesday, the Phoenix Suns didn't get the win in their first game since the firing of Jeff Hornacek, but disgruntled forward Markieff Morris sure made his presence felt for the first time in a long time.
Coincidence?
Morris has been unhappy in Phoenix since the Suns traded his twin brother Marcus to Detroit in the offseason. Markieff went on a public tirade to express his displeasure and ever since, Hornacek has been a key source of Morris' displeasure.
You might remember in December when Hornacek yanked Morris in the fourth quarter and Morris' reaction was to throw a towel at his old coach while barking a few choice words in his direction.
Since then and up to Hornacek's firing following Sunday's loss at Dallas, Morris had scored in double figures just four times, and never scored more than 17 points. That all changed Wednesday, when Morris poured in a season-high 30 points, grabbed a season-high 11 rebounds, dished out six assists and blocked two shots while playing a season-high 41 minutes in the 104-97 loss to the Toronto Raptors.
If Morris' sudden outburst was evidence of a player finally engaged and therefore an indication that he was purposely not engaged previously because of personal unhappiness, it would serve as a black mark on his character. If it was a case of simply a player who had the shackles lifted, his minutes restored and who could play freely without worry of being pulled, well, that's a different story.
On Wednesday, Morris credited interim coach Earl Watson for adding a bit of variety to how Morris is involved in the offense, telling reporters, via Arizona Sports:
Morris also defended his relationship with Hornacek and expressed frustration that the perception that he didn't like him.
Anyway, Morris might be short on time in Phoenix. The Raptors, are reportedly interested in trading for the 6-foot-10 power forward. The 30-year-old Morris would be a nice addition for any contending team. When engaged, he brings a physical edge to both ends of the floor and he can be a sneaky-good 3-point shooter, although he's shooting it at a career-low 28.4 percent this season.
There might not be a player in the league more eager for the trade deadline to arrive. And Tuesday night, Morris showed he's got plenty to give another team.
---
---