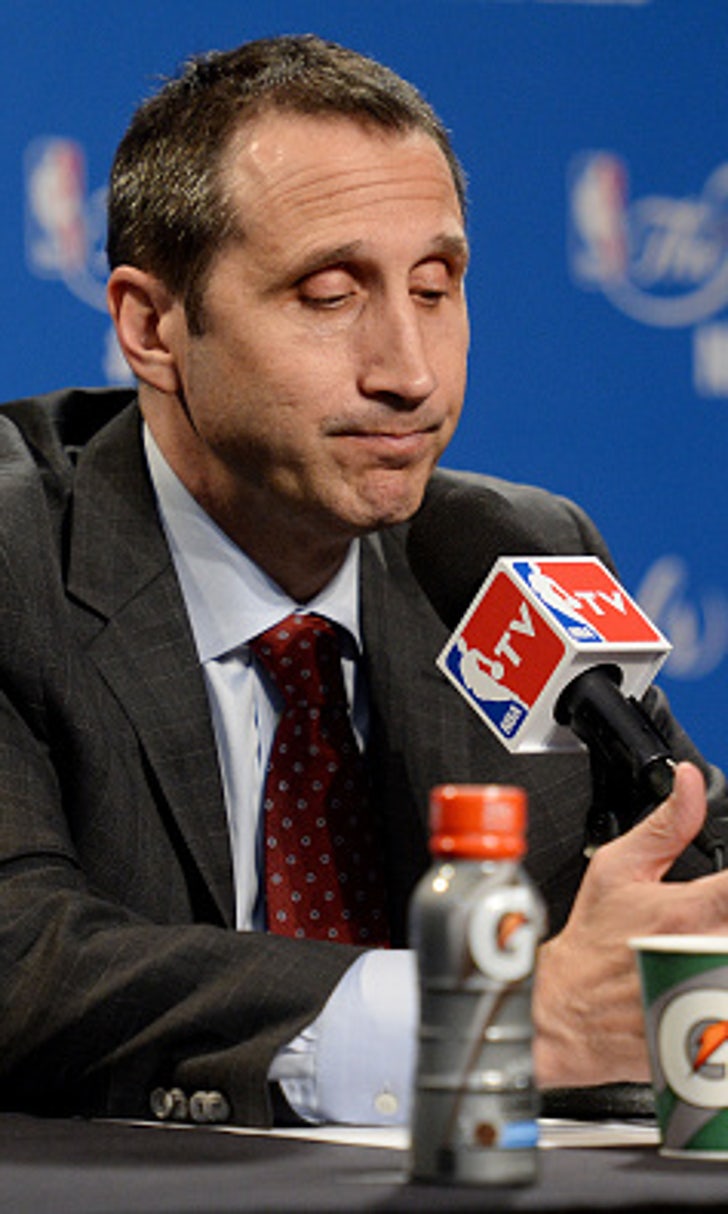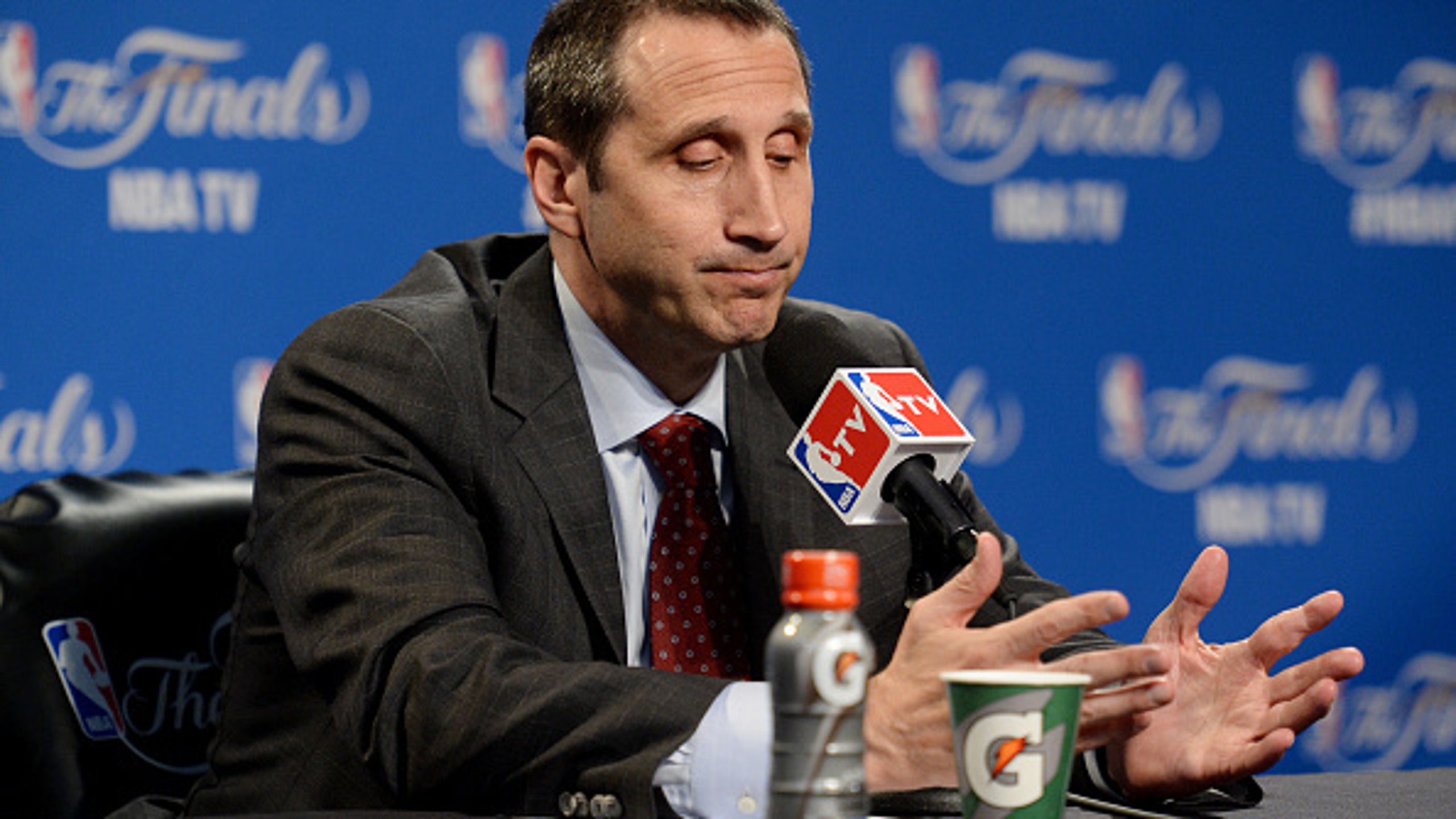 David Griffin supports David Blatt, calls out 'sensational' stories
BY foxsports • June 18, 2015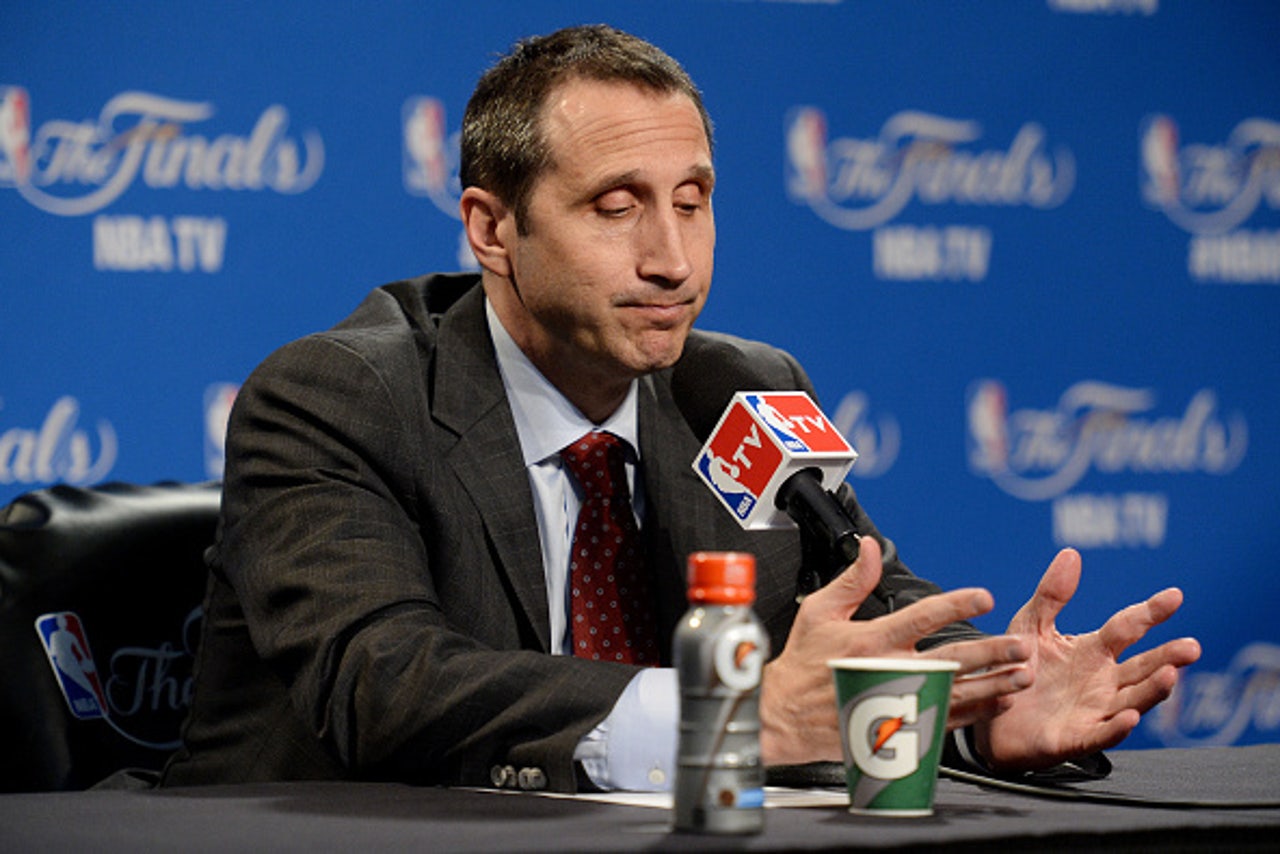 By Craig Lyndall
The Cavaliers fell short of the NBA Championship and that's sad, but overall it was a good season. You'd think that once the shock of it all being over wears off, there would be mostly good things to say. In their post-season media availability, David Griffin bemoaned the lack of a positive narrative as he answered questions about the future. Alas, the sports world is dominated by controversy, both real and invented. It's so much so that you can't always tell which is formulated and which is indicative of real life. One of the biggest controversies continues to revolve around Cavaliers head coach David Blatt, LeBron James and his future employment, namely with those same Cleveland Cavaliers. Terry Pluto asked the question, and David Griffin gave the answer pretty unequivocally.
TERRY PLUTO: How would you assess the job that coach David did, and in light of since the series has ended there have been several — whether you want to call them attacks or highly critical stories — about how David Blatt coached and his relationship with LeBron. I'd be very curious to see where you're at with all of that?
DAVID GRIFFIN: Relative to the tone of the stories, I really don't care. I think sensational sells now, and certainly with a team like ours the more sensational the better. LeBron himself said, I think it was June 1st, LeBron himself said he thinks coach has done a hell of a job. So if you want to use his actual words, that's what the man said.
From my perspective I've said this all along, you don't go 33-3 with those guys healthy and put together the team we had, have it be an offensive juggernaut, and then have to turn around and play without them, be a defensively stifling team, that literally chokes the life out of a 61 team and sweeps them in a playoff series and have your coach not do a hell of a job. He did. I think our whole staff did. And we literally won an incredible number of games against very, very good teams playing radically different styles from each other. So from a purely basketball perspective, I'm not quite sure exactly what anybody is looking to have happen.
I really appreciate the fact that there is this cool narrative hanging out there, and you can say this forever. It literally never has to go away, sorry, coach, no matter how many times we win, no matter how much we win, it never has to go away because it's all conjecture.
So I think one thing David did as well as anybody I've ever seen, and I wish I did better, was just ignore the noise from the media perspective. Because frankly, none of that means anything. We know what actually takes place here.
Nobody can stop the speculation about coach David Blatt and his future with the Cleveland Cavaliers. Marc Stein from ESPN wrote today about his observations of a disconnect between the Cavaliers' head coach and its superstar LeBron James. Even as recently as a few minutes before David Griffin and David Blatt hit the podium to discuss the Cavaliers' season, Bruce Drennan was reporting from sources close to the Cavaliers that David Blatt was due to resign his post.
While you never know what the future may bring, as of today the Cavaliers continue to stand by their coach and he doesn't seem to give any indication that his immediate future will be anything other than coaching the Cavaliers.
More from Waiting For Next Year:
---
---