Damian Lillard is the Blazers' new franchise player
Published
Jul. 4, 2015 1:47 p.m. ET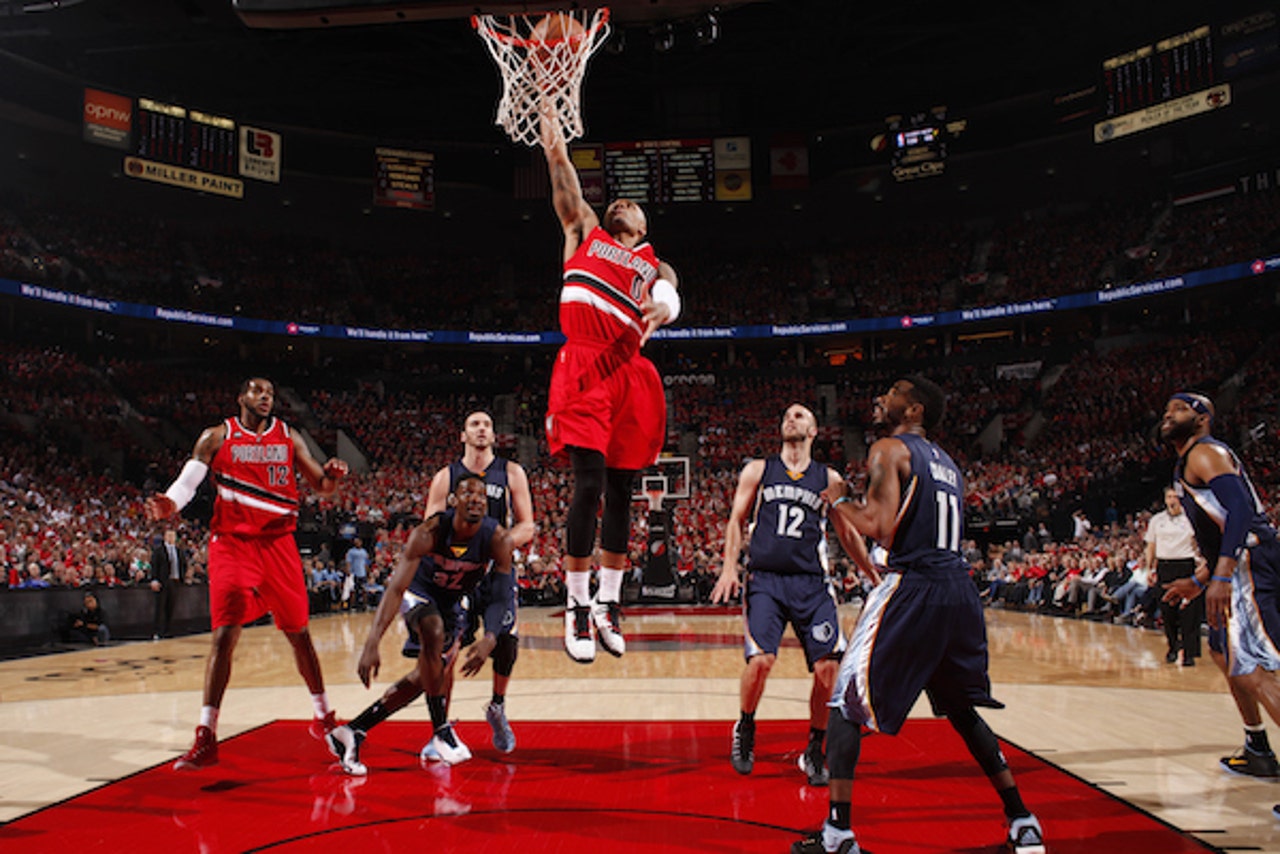 By Enrique Austria
With the Portland Trail Blazers currently undergoing major roster reconstruction, the team has made it a point to secure their all-star point guard Damian Lillard, and had even tagged him as their new franchise player. The three-year man out of Weber State University has just signed to a 5-year, $120 million max contract with the Trail Blazers. He has more responsibility on his shoulders and will need to put the team on his back in order for them to continue this organization's success.
With the departures of guard Wesley Matthews, forwards LaMarcus Aldridge and Nicolas Batum, and center Robin Lopez, the Blazers now have to construct a team focused around Lillard. They acquired Noah Vonleh, Gerald Henderson and Mason Plumlee, but these players are not enough to fill the void left by the loss of Matthews, Batum, Lopez and Aldridge.
Last season, the Blazers claimed the Northwest Division Title with a record of 51-31 -- a feat that will be difficult to replicate. The roster overhaul is a process that will require some patience, as it is not a circumstance that will yield immediate positive results. This is a situation that may very well be turbulent at first. It will take some time for the players to gel, adjust and build chemistry.
Lillard will have to take the reigns, make do with the talent gap, improve upon facets of his own game, and find a way to elevate the level of play of his teammates. He is an incredibly gifted player who is difficult to contain offensively. He carves defenses with his excellent court vision by dropping dimes all over the court. The 24-year-old point guard is also a very potent scorer. He can flip a switch and erupt offensively in a matter of a few minutes. Lillard has proven that he can shoot the lights out from virtually anywhere on the court, blow by defenders with his impressive handles, finish plays in traffic, slash towards the basket, and will find multiple holes against other teams' defenses. Not to mention, he has shown to be a cold-blooded playmaker in the clutch.
The only real problem with Lillard's game is his defense. A distress signal needs to be sent out because oftentimes, it is nowhere to be found. Lillard occasionally looks lost, gives up easily on screens, and does not rotate or step up on shooters. His abysmal defense is the reason why other opposing point guards have feasted against the Portland Trail Blazers. Improving his horrid defense is a priority if he hopes to better the team.
Lillard averaged 21 points, 6.2 assists, and 4.6 rebounds per game last season. The future is bright for this him, but there are still some changes that he needs to make in order make the transition into a superstar. The Portland Trail Blazers have entrusted their franchise's success and future to their young point guard. It's Dame time.
More from isportsweb.com:
---
---