National Basketball Association
National Basketball Association
Clippers outlast Heat 95-89 in overtime
Published
Jan. 12, 2012 4:36 a.m. ET

The Los Angeles Clippers couldn't hit a basket in the final four minutes of regulation. The Miami Heat could barely make free throws. Two tired teams coming off road losses the night before staggered into overtime.
Then the Clippers took over.
They outscored Miami 9-3 in the extra session and earned the biggest win of their young season, 95-89 Wednesday night.
''It's good to get a win and get it by grinding it out,'' said Blake Griffin, who had 20 points and 12 rebounds.
Their next test against one of the league's power teams comes Saturday against the Lakers.
Chris Paul had 27 points, 11 assists and one turnover in nearly 45 minutes, Caron Butler added 20 points, and Chauncey Billups had 12 for the Clippers, 9-2 against Miami at home since 2001-02. DeAndre Jordan had 11 rebounds and six blocked shots to set the tone defensively.
''They didn't surprise us,'' said Heat coach Erik Spoelstra, who got ejected with 5 seconds left. ''We have great respect for them.
''That was great compelling playoff basketball in early January.''
LeBron James had 23 points and 13 rebounds for the 200th double-double of his career, Mario Chalmers added 18 points, Dwyane Wade 17 and Chris Bosh had 16 points and 11 rebounds for the Heat, who have lost their last four games against the Clippers at Staples Center.
''They are a good team, they are a really good team,'' Bosh said. ''They are going to have some battles and adversity is going to come. We'll see how they handle it and just keep playing.''
The Heat were coming off an overtime loss to Golden State, while the Clippers had lost at Portland a night earlier.
In overtime, James, Bosh and Wade missed on a combined seven shots. Miami's Big Three struggled in the fourth quarter, as well, combining to go 3 for 8.
James missed three consecutive baskets in overtime and he was 6 of 10 from the line in the final 5:49 of regulation. Chalmers hit a 3-pointer for Miami's only points in the extra session.
The Heat were 20 of 34 from the line, with James accounting for eight of their 14 misses.
''I've been shooting the ball particularly well from the free throw line, but tonight I didn't make enough. So I put our free throw shooting on me,'' he said. ''It's kind of a rhythm when it trickles down to everybody else, so I've got to concentrate a little more and knock them down when I get fouled.''
Wade added, ''We haven't missed this many free throws on this team, probably ever.''
The Clippers' shooting nearly let them down in the final 4 minutes of regulation when they missed on seven straight possessions, but were bailed out by Miami's own problems.
The Clippers led by two with 27 seconds left in regulation before James tied it 86 on a free throw. The Clippers called their final timeout and Paul dribbled around with James hounding him before putting up a shot that missed as time expired, forcing the Heat to the third overtime of their trip.
''We defended and gave ourselves a chance to win, and that's all you can ask for,'' James said. ''So we can be satisfied. I mean, you don't like to lose, but we're not going to hang our heads about this one.''
With the Clippers trailing 84-83, Billups got fouled by James on a 3-pointer with 27 seconds left in regulation and made all three free throws. The Clippers finished 17 of 23 from the line.
The Heat won two video reviews in the final 16 seconds of regulation, but they failed to make a field goal in the final 7:32.
''A lot of times we were able to get LeBron to the rim and that's what we wanted,'' Wade said. ''It's not always going to go in, but we can leave here with our heads up high, knowing that we stuck to our game plan. We just didn't get the win.''
Neither team led by more than three points in a physical fourth quarter that featured Wade knocking Paul to the court and Norris Cole and Mo Williams colliding.
''There's a lot of guys out there that, if you look at them, they like to lift a lot of weights, so it is going to be physical,'' James said. ''These are two teams that have high hopes, so when that kind of clash happens, it's going to be physical.''
Notes: The Clippers went 1-1 in their first back-to-back of the shortened season. ... The Heat are 5-3 in four back-to-back sets. ... Paul evened his career rivalry with good friend James at six wins apiece. ''We hate to lose to each other,'' Paul said. ... The game drew a standing room only crowd of 19,341. The Clippers have sold out all five of their home games and 17 straight dating to last season. ... Celebs attending included Rihanna, Chris Rock, Billy Crystal, Sinbad, Gabrielle Union, and former Los Angeles Angels teammates Jered Weaver and John Lackey. Union is Wade's girlfriend.
---
---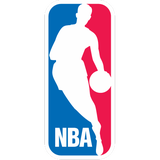 Get more from National Basketball Association
Follow your favorites to get information about games, news and more
---