National Basketball Association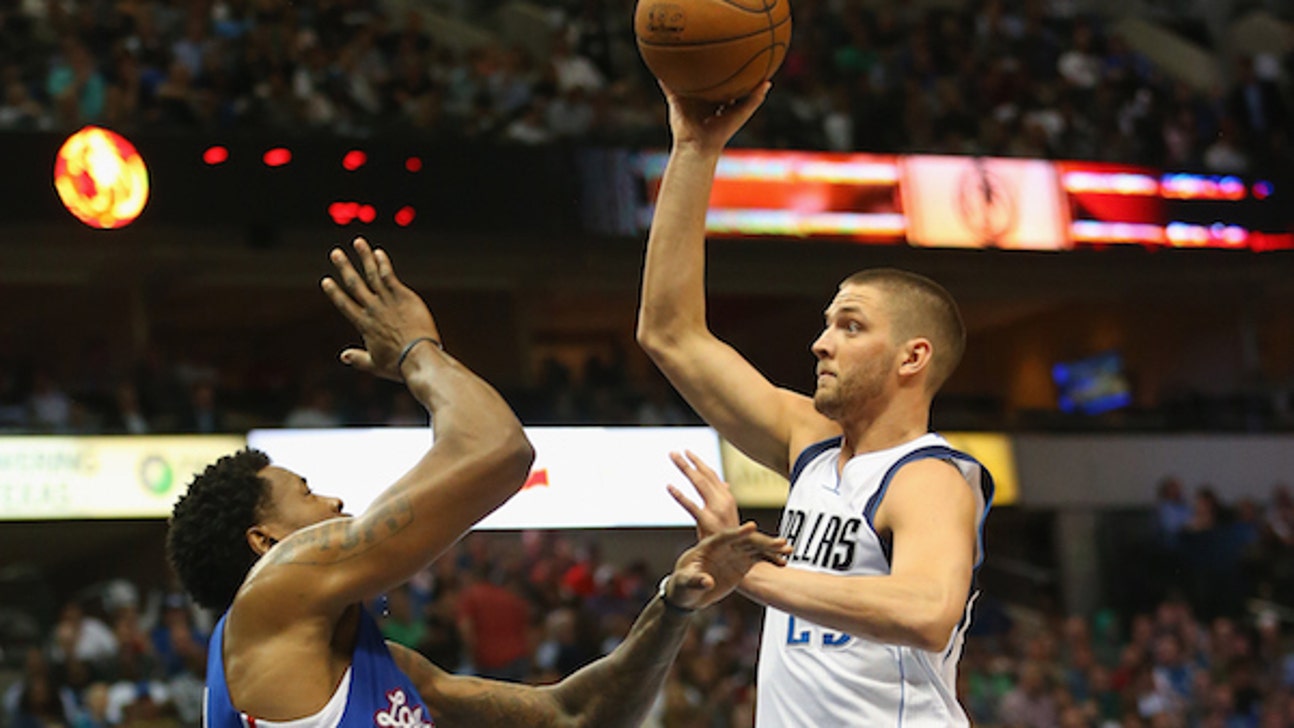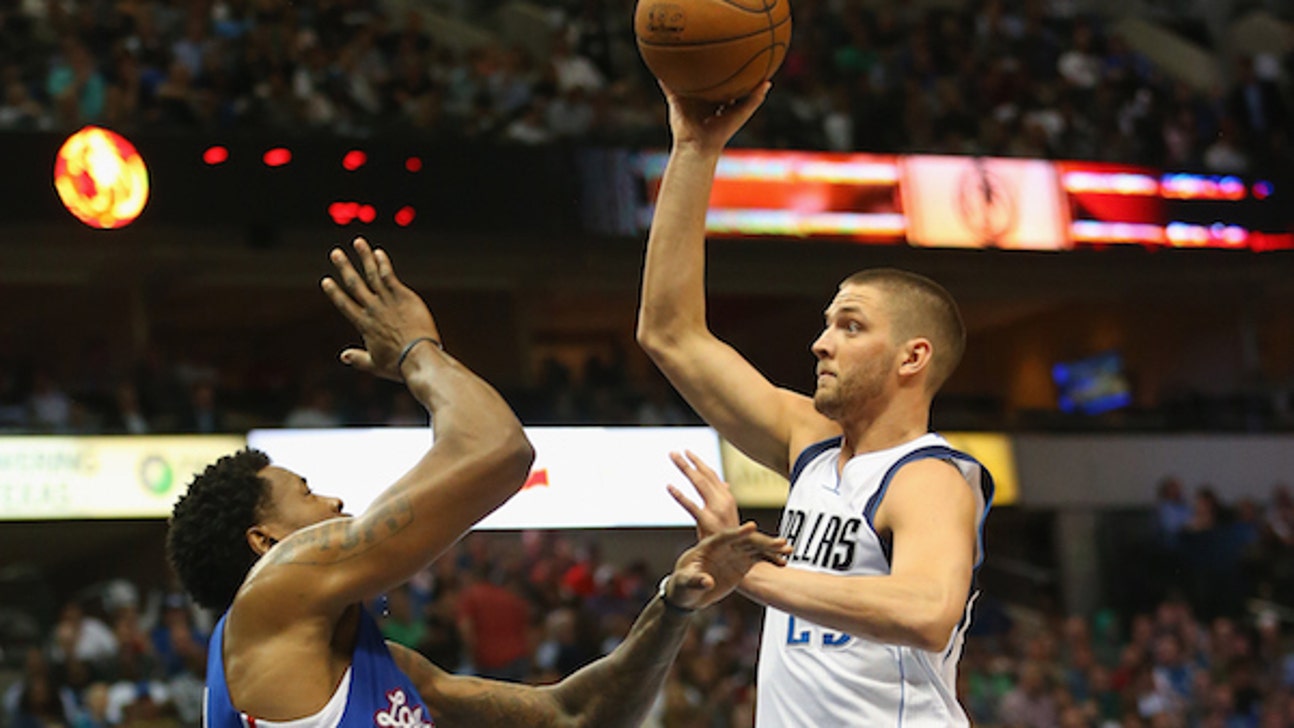 National Basketball Association
Chandler Parsons on DeAndre Jordan: 'He was scared'
Published
Jul. 9, 2015 9:24 p.m. ET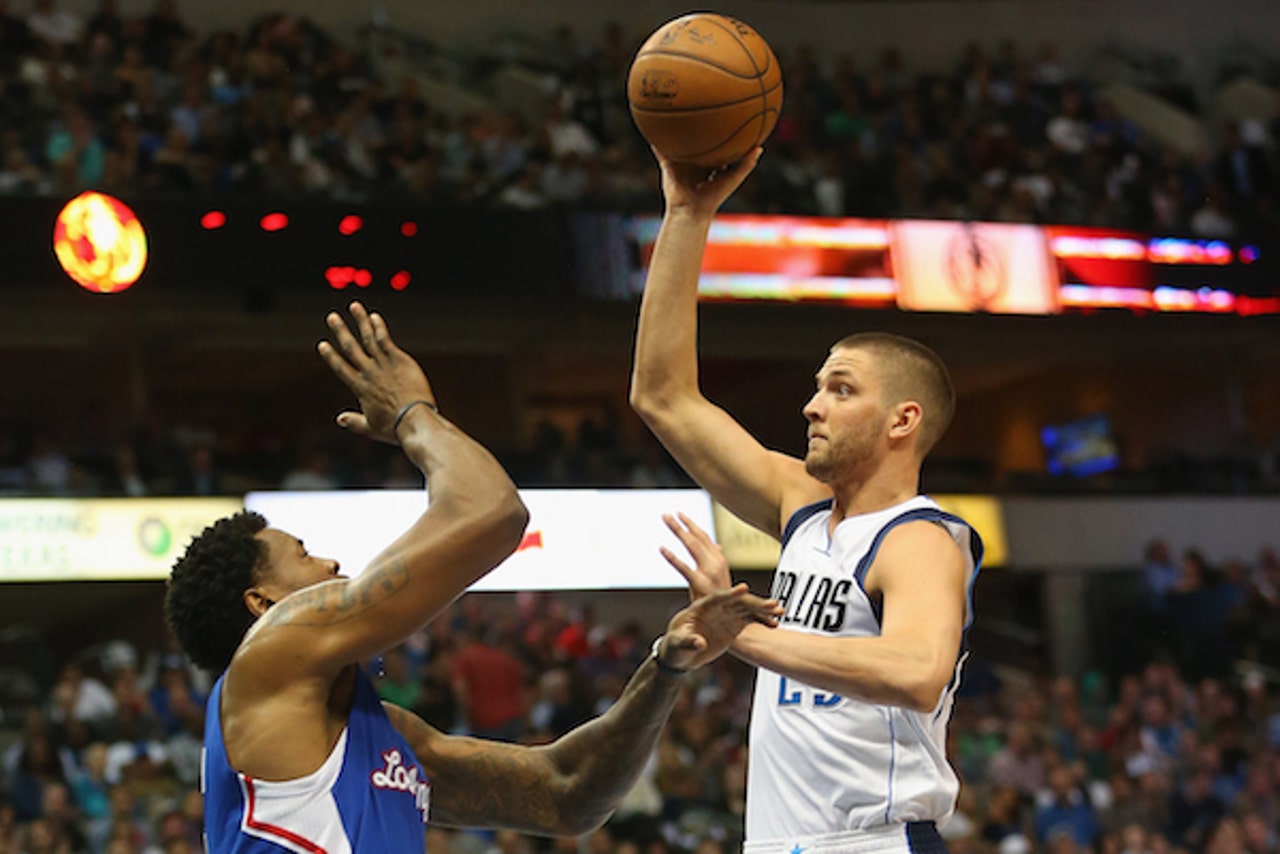 By Darryn Albert
The fallout from The Great DeAndre Jordan Decommitment Disaster of 2015 continues to remain radioactive. On Thursday, Chandler Parsons, the person most instrumental in the process of recruiting Jordan to Dallas, sounded off on the fiasco.
Several hours after Mark Cuban's revelation that he went 48 hours without hearing from Jordan, it was Parsons' turn. 
In an interview with Tim McMahon of ESPN Dallas, Parsons expressed shock and disgust at Jordan's decision to renege on his verbal commitment to the Mavericks and freeze out the team before re-signing with the Los Angeles Clippers.
"I'm shocked, very disappointed, frustrated, disrespected," Parsons said. "When a man gives you his word and an organization his word, especially when that organization put in so much effort and I walked him through this process and was very, very open and willing to work with him, it's just very unethical and disrespectful."
The Mavericks forward acknowledged that it was a big decision for Jordan, one in which it is natural to get cold feet. Parsons even compared it to his own decision to leave Houston for Dallas last offseason. "But never once in my life would I consider turning on an entire organization and city and going back and backtracking," he said.
"We did everything we can," said Parsons of the Mavericks' recruiting efforts. He also acknowledged that it will be tough for the team to recover from Jordan's last-minute spurning. "He put our entire franchise and our team in a really, really tough spot. We put all our eggs in the DeAndre Jordan basket and we had a commit from him." 
The interview then took a turn for the nasty when Parsons blasted Jordan for not responding to owner Mark Cuban. 
"[DeAndre] was very randomly responding to me, but he was not responding to Mark at all, which in my eyes is very unprofessional," the forward said. "An owner that bent over backwards, did whatever you said throughout this process and was giving you a chance to be great, I don't know how you shut him out.
"Be a professional. Pick up the phone," Parsons chided. "If you're not going to meet with him, pick up the phone and tell the guy that you're committed to what you're feeling. But do not ignore the guy. Do not make him sit there and sweat it out. That's just very unprofessional."
Parsons then took the gloves off completely saying of Jordan, "He wasn't ready for being a franchise player. He was scared. He was scared to take the next step in his career." 
The 26-year-old stopped short of saying that Jordan's decision to stay in Los Angeles was a mistake, however. "I don't think he made a mistake. I think he'll be good in L.A. He's got a good team, he's got a great point guard, he's got Blake, but I think he could have been a superstar in Dallas. He could have been the man in Dallas."
Parsons concluded the interview by saying, "I'll still be friends with him, but I can't get over the way that he's put our entire franchise in jeopardy… You don't back out of a commitment of this much magnitude this late in the game and just leave us high and dry."
Parsons' Kikkoman-level of saltiness is definitely understandable given how horribly Jordan botched the entire free agency process. Very few players have had the nerve to screw over a team this badly, and those who did have found themselves reviled by entire fanbases for all eternity. It's impossible not to concede that DeAndre handled this whole thing in a manner that made Dwight Howard look like the most mature player in the NBA. And all this after Parsons and Cuban built Jordan up as a potential 20-20 guy and the next great NBA center.
Jordan does get to go back to a situation in L.A. that always made the most sense for him from both a basketball and a financial standpoint. But even so, the ramifications of his horrendous bungling of the affair will be felt for a long time to come.
It's nice to see, however, that Parsons did not place any blame on the Clippers for the debacle. They acted rationally and within the parameters of the current moratorium rules once they got wind of Jordan's second thoughts. It's not like they barricaded themselves in Jordan's home and confiscated his cell phone, which Parsons understands.
Now Dallas has to somehow pick up the ashes, despite having no viable options at center or point guard since the market dried up when they thought they had the Jordan signing in the bag. The end of Dirk's career is effectively ruined, and since they owe Boston a top-7 protected pick in 2016 (thank you Rajon Rondo), the Mavs could just mail it in for the 2015-16 season.
Boy, that inevitable Christmas Day matchup between the Mavericks and the Clippers is gonna be a doozy.
More from Larry Brown Sports:
---
---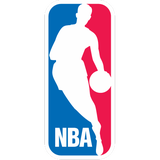 Get more from National Basketball Association
Follow your favorites to get information about games, news and more
---