National Basketball Association
National Basketball Association
Chalmers comes up big for Heat in Game 4
Published
Jun. 20, 2012 6:34 a.m. ET

Mario Chalmers was struggling his way through the NBA Finals. That is, until the Miami Heat needed him most.
So in the biggest game - and biggest moments - of the season, he delivered.
Chalmers scored 19 of his 25 points in the second half, 12 of them coming in the fourth quarter, as the Heat moved one win away from a championship with a 104-98 win over the Oklahoma City Thunder in Game 4 of the finals. The Heat now lead the series 3-1, and can clinch the crown with a home victory Thursday night.
''No matter what, no matter how tough we are on him, he actually thinks he's the best player on this team and that's a gift and a curse,'' Heat guard Dwyane Wade said. ''But tonight it was a gift for us because he never gets down on himself, he always believes, `Find me, I can make a shot. I can make a play.' He was huge for us.''
Chalmers is the official Heat locker room criticism lightning rod. LeBron James, in particular, thinks nothing of screaming a few things at Chalmers after Miami's point guard makes a mistake in a game. It happens almost every game, actually, and because Chalmers usually seems undeterred by it all, the Heat have never seen a reason to stop directing the in-game antics his way.
No one was complaining Tuesday. He was so good in Game 4, there might not be any complaints on Wednesday, even.
''We've been staying on him because we need him,'' Heat forward Chris Bosh said. ''We knew coming into the season we needed him to be a better point guard. We all had to get better, and he's just outlasted a tremendous amount of pressure and he's responding every time, and that's what he does.''
Fitting, in a way, that on a night where Oklahoma City's point guard scored at will, it was Miami's point guards who saved the Heat.
Russell Westbrook was amazing for the Thunder, scoring 43 points on 20-for-32 shooting. Westbrook was sizzling at the start as Oklahoma City took a quick 17-point lead - and the Heat comeback started with rookie Norris Cole coming off the bench to generate some offense. Miami peeled off 16 straight points starting with a 3-pointer by Cole to end the first quarter, and the back-and-forth night was just getting started.
''When we were down in that first quarter, Norris came in and gave us a spark,'' James said.
Chalmers had six points at halftime, after shooting miserably in Games 2 and 3. In the second half, he was 7 for 10 from the floor, with just one turnover in nearly 23 minutes.
''I didn't lose any confidence,'' Chalmers said. ''I was just picking my spots better. I think I was rushing my shot, not squaring up to the basket. I watched a little bit of film on my shots, and I made the correction.''
When James left the game in the fourth quarter with leg cramps, Chalmers stepped up - much like the way he did for Kansas in that never-to-be-forgotten NCAA title game against Memphis. Chalmers kept the Thunder at bay, twice taking the ball with the Heat up by three and extending the lead to five both times, first on a layup with 44.6 seconds left, then with two free throws that sealed it with 13.8 seconds remaining.
The Thunder opened the game with Kevin Durant guarding Chalmers, a move to keep Durant - who played off him a bit - out of foul trouble. It worked on that front. It failed on another, the one that left Chalmers fired up about the snub.
''Yeah, I took that as a little sign of disrespect,'' Chalmers said. ''For me, I worked too hard to be in the position I'm in now. Even though my offense wasn't clicking three games in the series, I wanted to step up for my team, and I was able to do that.''
And now, he's one game away from an NBA title to go with that NCAA ring.
---
---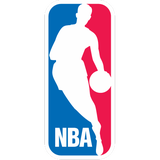 Get more from National Basketball Association
Follow your favorites to get information about games, news and more
---