National Basketball Association
National Basketball Association
Cavs struggle vs. 76ers, but still stretch winning streak to 11
Published
Feb. 2, 2015 9:38 p.m. ET

Now in double digits, the Cavaliers' winning streak is both intact and impressive.
Not to LeBron James.
"We haven't done anything," he said. "We haven't earned anything. Until we do something, then we can feel good about ourselves. But we haven't done anything."
Kyrie Irving scored 24 points, James added 18 points and 11 assists, and Cleveland staggered to its 11th straight win, 97-84 over the Philadelphia 76ers on Monday night.
The winning streak is Cleveland's longest since reeling off 13 in a row -- a franchise record -- in 2010, the last season of James' first stint with the club. The Cavs had trouble putting away the young Sixers, who did all they could to stay close but don't have the firepower to keep up with Irving, James and Co.
With Atlanta's 19-game winning streak ending in a 115-100 loss to New Orleans on Monday night, Cleveland is now the NBA's hottest team.
That doesn't mean all that much to James.
"The title is the ultimate goal, but we haven't played in a playoff series together," he said. "We haven't played in one playoff game, one playoff minute -- that's when it really counts. You build your habits and progress over the regular season. But for us, we're a team we have a lot to make up and we can't be complacent. As fast as you go on an 11-game winning streak, you can go on an 11-game losing streak."
Kevin Love added 15 rebounds and Matthew Dellavedova made three clutch 3-pointers in the fourth quarter to help the Cavs, who led by 20 in the third, avoid an upset. Love did not attempt a shot after the first quarter and finished with just five points on 1-of-7 shooting. He stayed on the floor more than an hour after the game with two Cavs assistant coaches working on his shot.
Jerami Grant and Robert Covington scored 18 apiece for the Sixers, who beat the Cavs last month when Cleveland was in disarray.
The Cavs' biggest opponent may have been boredom as they played listlessly for long stretches against a young, but less talented team. Cleveland built its 20-point lead in the third quarter, but the Sixers wouldn't go away and pulled to 69-67 early in the fourth.
Irving briefly restored order with a pair of 3-pointers, but the Sixers rallied again and closed to 80-77 on Covington's 3.
Irving, selected Eastern Conference player of the week earlier in the day, then scored six of Cleveland's next eight points and Dellavedova dropped his second 3 of the period, giving the Cavs a 91-83 lead with 2:36 left.
Unlike James, Irving feels a greater sense of accomplishment as the Cavs string wins together.
"We take a lot of pride in it," he said. "Obviously, you don't want it to end and winning feels great and we want to continue with it. We don't want to be content with where we are, not be complacent, and just work hard and do the things we need to do in order for us to continue this win streak."
SIXERS STAR HURTING
G Michael Carter-Williams, the reigning Rookie of the Year, scored a career-low two points in 20 minutes. He didn't play after halftime because of a shin injury he initially sustained Saturday in Atlanta.
"I wasn't sure I was even going to play him," coach Brett Brown said. "It's part of the NBA. There's not anybody who's healthy who plays in the NBA. To his credit, he said, `OK, let's do it.' You could tell he was struggling and I decided enough was enough. It was affecting his game and his team."
Brown didn't know if Carter-Williams would play Tuesday.
TIP-INS
76ers: Brown has a longstanding relationship with Irving. He coached the Cleveland All-Star's father, Drederick, in Australia. "I remember when Kyrie was born," Brown said. "I remember when Kyrie was brought to the gym." ... C Nerlens Noel leads all rookies with 1.5 steals and 1.7 blocks per game. The only rookie to average at least 1.5 steals and blocks in a season was David Robinson (1990). Noel had three blocks and four points.
Cavaliers: Coach David Blatt couldn't remember the longest winning streak he's been part of as a player or coach. He said his Maccabi Tel Aviv teams had several 20-games-plus winning streaks and his high school in Framingham, Massachusetts, once won 58 in a row -- but he was only around for a portion of the run. ... Cleveland has won seven straight at home. ... Timofey Mozgov had five blocks, but missed several easy shots. He sat at his locker after the game, devouring a pizza.
UP NEXT
76ers: Host Denver on Tuesday.
Cavaliers: Host the Los Angeles Clippers on Thursday.
---
---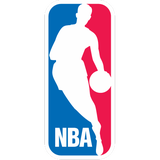 Get more from National Basketball Association
Follow your favorites to get information about games, news and more
---