Charlotte Hornets
Charlotte Hornets
Cavaliers look to extend dominance of Hornets
Published
Nov. 3, 2018 12:02 a.m. ET
CHARLOTTE, N.C. -- The Charlotte Hornets won't have to deal with their longtime nemesis, LeBron James, when the Cleveland Cavaliers come to town Saturday night.
Led by James, the Cavaliers swept the three-game season series from the Hornets last year, winning twice in Charlotte.
Cleveland has won nine straight against Charlotte and went 13-1 against the Hornets in the four seasons after James returned from Miami.
James, who signed with the Los Angeles Lakers in the off-season, has two 40-point games and three other 30-pointers among his last six meetings with the Hornets, averaging 34.5 points.
The only time in the six games that James did not score 30 points, he had 27 as part of a triple-double.
The last time the Cavaliers lost at Charlotte was 106-97 in February of 2016. That was so long ago that Jeremy Lin was the Hornets' leading scorer that night with 24 points.
The Cavaliers have struggled without their leader this season, starting 1-7. Kevin Love, signed to a four-year, $120 million extension over the summer, also has been out of the Cleveland lineup. He's missed four straight games with a sore foot.
Predictably, the Cavaliers have been far worse both offensively and defensively without James. Their scoring average has dropped from 110.9 last season to 107.6, while they've allowed 116.9 points after holding opponents to 109.9 last year.
Cleveland lost its first six games, fired coach Tyronn Lue, then beat Atlanta 136-114 under acting coach Larry Drew on Tuesday. The Cavaliers followed that up with a 110-91 home loss to Denver.
"We've got some bad habits; we've got guys that have got some bad habits," Cavaliers center Tristan Thompson said. "That's fine. It's a learning process at the end of the day. They don't have enough wins on their resume to know what (a bad habit) looks like. Some guys win 25 games and think it's a good season. That's terrible. Guys just have to learn how to break bad habits, and that's what we're going to have to do."
One habit the Cavaliers got into before James returned from the Heat was losing against the Hornets. Charlotte swept the four-game season series in 2014.
The Hornets have split the first two games on a four-game homestand, beating Miami 125-113 before getting edged by Oklahoma City 111-107.
The Hornets led the Thunder by 19 points in the third quarter before getting out-finished. The loss was their fourth this season by four points or fewer.
"We have to find a way (to win close games), to get stops and put the ball in the basket," Hornets star Kemba Walker observed. "We just have to be better down the stretch. We have to want these games. We have to try to get these games. A lot of times, it's there for us."
Walker has had his two lowest scoring games of the young season in his last two contests. After averaging 32.3 points in Charlotte's first seven games, he scored a season-low 19 against Miami, then 21 against Oklahoma City.
---
---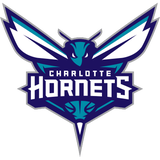 Get more from Charlotte Hornets
Follow your favorites to get information about games, news and more
---