National Basketball Association
National Basketball Association
Bulls have work cut out before Game 3 against Heat
Published
May. 20, 2011 5:18 a.m. ET

By the numbers, the Chicago Bulls easily could have been blown out by the Miami Heat in Game 2 of the Eastern Conference finals.
They weren't, though.
Even though MVP Derrick Rose struggled, even though they got outshot and outrebounded, and even though LeBron James and Dwyane Wade played more like superstars, the Bulls were in it until the end.
So maybe that's one positive they can take from their 85-75 loss on Wednesday - or not. Bulls coach Tom Thibodeau certainly wasn't afterward. He gave his team Thursday off, but he'll be spending the next few days trying to fix what went wrong with the series shifting to Miami tied at one game apiece.
Game 3 is Sunday.
''We're going to have to make corrections, learn from it, and do a whole lot better down there,'' Thibodeau said. ''Defensively we have to do a lot better. We have to clean a lot of things up.''
The Bulls figured Miami wasn't about to go quietly, even after a dominating 103-82 win in Game 1, when James struggled in a big way and Wade just about disappeared. This time, James came up big near the end and finished with 29 points, while Wade scored 24 and Udonis Haslem provided a big lift with 13.
Still, Chicago might be up 2-0 had it made just a few more baskets or grabbed a few more rebounds.
After dominating Miami on the boards, the Bulls got beaten 45-41 in an area Heat coach Erik Spoelstra has dubbed a ''fistfight.'' And the Bulls went from scoring 31 second-chance points in the opener to 18 in Game 2.
The shooting was simply abysmal, with the Bulls making 34.1 percent compared to Miami's 47.1. Whether they were firing away from the outside or going to the rim, they simply weren't hitting. They missed an astounding 17 of 20 3-point attempts, were a brutal 17 of 42 in the paint and had little luck at the foul line, too, going 16 of 26.
No wonder, then, that the Bulls managed just 29 points in the second half, including a franchise postseason-low 10 in the fourth quarter.
All five Chicago starters shot below 50 percent, with Rose hitting just 7 of 23 while scoring 21 points. The twisting layups and floaters that usually fall through the net simply weren't going down, and his jumpers were clanging off the rim.
The only other Bulls player in double-figure scoring was Luol Deng with 13, and he was 5 of 15 and 1 of 7 from long range.
Carlos Boozer? He had a rough night, going 3 for 10 with seven points and sitting out the fourth quarter. While the Bulls got some help from Taj Gibson (eight points) and Ronnie Brewer (seven points), 3-point specialist Kyle Korver made only 1 of 5 from beyond the arc. That left him 3 of 15 from the outside over the past five games.
All that has to change, of course. Even so, for all their shortcomings, the Bulls had a chance to win the game. The teams were tied at 73 in the fourth quarter before James took over, so the loss hardly rattled the Bulls.
''We're definitely confident,'' Rose said. ''I know we can't wait to go out there and play again. We're the type of team where when things get tough, we stay together. We're not going different ways. Coach always talks about this, where the playoffs is going to challenge you every way possible. And we just got to stick together and know it's going to be a fun series.''
The Bulls showed they are a resilient bunch during the regular season, piling up a league-leading 62 wins even though Boozer and Noah missed significant time with injuries. Chicago dropped consecutive games only four times during the season and never lost more than two in a row.
Of course, the stakes are higher now, and they're up against a team many think will win multiple championships. The Bulls had a chance to take a 2-0 series lead against a team they had been 4-0 against this year. Instead, they stumbled and gave up homecourt advantage.
''We had a chance late, look at the score,'' Gibson said. ''It was tied in the fourth quarter, but the ball didn't bounce our way. We couldn't get a shot to fall.''
---
---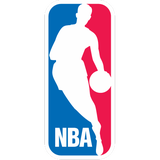 Get more from National Basketball Association
Follow your favorites to get information about games, news and more
---