National Basketball Association
National Basketball Association
Bosh lifts Heat past Bulls for 2-1 lead
Published
May. 22, 2011 1:00 a.m. ET

Chris Bosh missed his first three shots, and never worried.
He was in rhythm. He was catching the ball where he wanted. And then midway through the first quarter, he finally saw the ball go through the hoop for the first time.
''That was good enough for me,'' Bosh said.
And more than good enough for the Miami Heat - who are now two wins away from the NBA finals.
Bosh made 13 of his final 15 shots on the way to a 34-point night, LeBron James finished with 22 points and 10 assists, and the Heat remained unbeaten at home in the postseason by beating the Chicago Bulls 96-85 in Game 3 of the Eastern Conference finals on Sunday night.
The Heat lead the series 2-1, and the blowout Game 1 defeat in Chicago a week ago seems far, far away for Miami.
''There is absolutely nothing easy in this series,'' Heat coach Erik Spoelstra said. ''It's still all about enduring, sustaining and finding a way to grind it out.''
Dwyane Wade added 17 points and nine rebounds for Miami, which is 7-0 at home in the playoffs and handed the team that finished with the NBA's best record its first losing streak since Feb. 5-7. Udonis Haslem sealed it with a jumper with 1:29 left, putting Miami up 93-84.
Game 4 is Tuesday in Miami.
Carlos Boozer finished with 26 points and 17 rebounds for Chicago, which had won the first four meetings of the season with Miami. Derrick Rose finished with 20 points, but struggled from the field again, making only 8 of his 19 shots.
The Bulls held James and Wade to a combined 12-of-30 showing from the floor. Against Bosh, they had no answer.
''It's definitely frustrating,'' Rose said. ''Our will wasn't there tonight. They still found a way to win.''
Against the NBA's top field-goal percentage defense this season, Miami shot 51 percent and scored 53 points after halftime. Plus, the Heat were 25 of 29 from the foul line, while Chicago was 16 for 21.
''Rebounding was good,'' Chicago coach Tom Thibodeau said. ''Challenging their shots wasn't.''
That was especially true for one critical stretch of the fourth quarter, when Miami turned a four-point game into one where it had full control. A 9-0 spurt, capped by a three-point play from James with 5:07 left, was all it took to give the Heat an 87-74 edge, and the margin never was less than seven again.
So, meet the leading scorer in the East finals.
It's not Rose, Wade or James. It's Bosh - who took a bit of heat before the series began, when Boozer was quoted saying that Miami has only two great players, a clear nod toward the Heat having a so-called ''Big 3.''
''I always have respect,'' Boozer said Sunday night, asked about Bosh's game. ''I never didn't have it.''
It's mildly ironic that they're going head-to-head in this series, given how last summer went.
The Bulls and Boozer agreed on a five-year deal worth around $80 million, those talks wrapping up almost simultaneously with Bosh - who was a Chicago target last summer as well - deciding to join Miami.
On Sunday, Bosh could have taken a victory lap after the two-great-players comment by Boozer. He declined.
''Comments don't affect me too much,'' Bosh said.
Bosh scored 30 points in Game 1, when Miami was embarrassed 103-82. The Heat haven't lost since, and only trailed for 3:22 in Game 3.
''I just wanted to be aggressive and just have some kind of imprint on this series,'' said Bosh, who's in the conference finals for the first time. ''I had an aggressive Game 1, Game 2 was so-so, but we still won. But out here on the home floor I just wanted to be aggressive and it turned out to be a good game.''
A really good game: It was five points shy of his postseason career best.
Boozer made a pair of free throws with 6:39 left to get Chicago within 78-74, the outcome clearly hanging in the balance. Minutes later, that was no longer the case - not after Miami scored nine straight to build more than enough of a cushion.
Bosh and Boozer exchanged words and looks more than once on Sunday night, but Bosh ended up with the upper hand.
''All I care about is winning games,'' Bosh said. ''And we do whatever it takes to get that.''
Predictably, given the scene and the stakes, there was an abundance of energy from tip-off.
James, Wade and Rose all tumbled into courtside photographers while trying to make plays in the first five minutes, and Haslem was greeted by a huge roar when he entered - his first home appearance since Nov. 19 - later in the opening period.
Eventually, the emotional swings calmed down, and offense picked up in the second quarter.
Bosh was 5 for 5 in the second quarter on his way to 16 points by halftime. Boozer only missed one of his five shots in the second period, after going 0 for 5 to begin the game.
As for the past two NBA MVPs, everything was a battle.
Rose finished the first half with no assists, just the 11th time in his career that's happened. He did have 11 points by intermission, when Miami led 43-40 - meaning it held Chicago to 69 points in a 48-minute span dating to the midpoint of Game 2.
And James, who was the MVP in 2009 and 2010 before Rose took the trophy this season, was only 3 for 8 in the first three quarters. He did have 10 assists by the end of the third, though Miami let what was its biggest lead slip a bit in the final moments of that period.
Miami pushed the lead to nine late in the third, then most of that edge disappeared quickly. Luol Deng made a 3-pointer to get Chicago within 68-65, then stole Mike Miller's inbounds pass with 5.2 seconds left and got a good look at a jumper that rimmed out with a second left.
''That's obviously not the way we want to finish the quarter,'' Spoelstra said.
The fourth quarter, that was different.
The Bulls spent part of their pregame debunking a report by ESPN The Magazine, which quoted Rose saying the league had a ''huge'' issue with performance-enhancing drugs in a story published earlier this month. Rose denied it Sunday, saying he does not recall being asked that question and insisting that he does not believe the NBA has a problem.
Another issue for the Bulls popped up in the first quarter. Joakim Noah went to the bench after picking up his second foul with 6:26 left, and after taking a seat television cameras showed him appearing to direct a profanity toward someone seated nearby.
''I got caught up,'' Noah said. ''A fan said something and I said something back. I apologize.''
The NBA did not comment on either matter.
NOTES: Strange sequence to open the game: Noah knocked the opening tip-off out of bounds, then after the Heat had one inbound pass blown dead by - of all things - referee interference, Noah picked up a foul six seconds into the game on the second inbounds attempt. ... Florida Marlins owner Jeffrey Loria, slugger Mike Stanton and starters Chris Volstad and Ricky Nolasco were seated courtside. Other celebrity sightings: Julius Peppers and Serena Williams. ... Heat C Jamaal Magloire turned 33 on Saturday, and was the fourth Miami player to have a birthday in a nine-day span, joining Mike Bibby (33), Eddie House (33) and Mario Chalmers (25). Bulls reserve and former Heat swingman Rasual Butler turns 32 on Monday.
---
---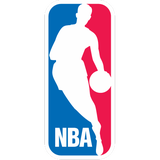 Get more from National Basketball Association
Follow your favorites to get information about games, news and more
---