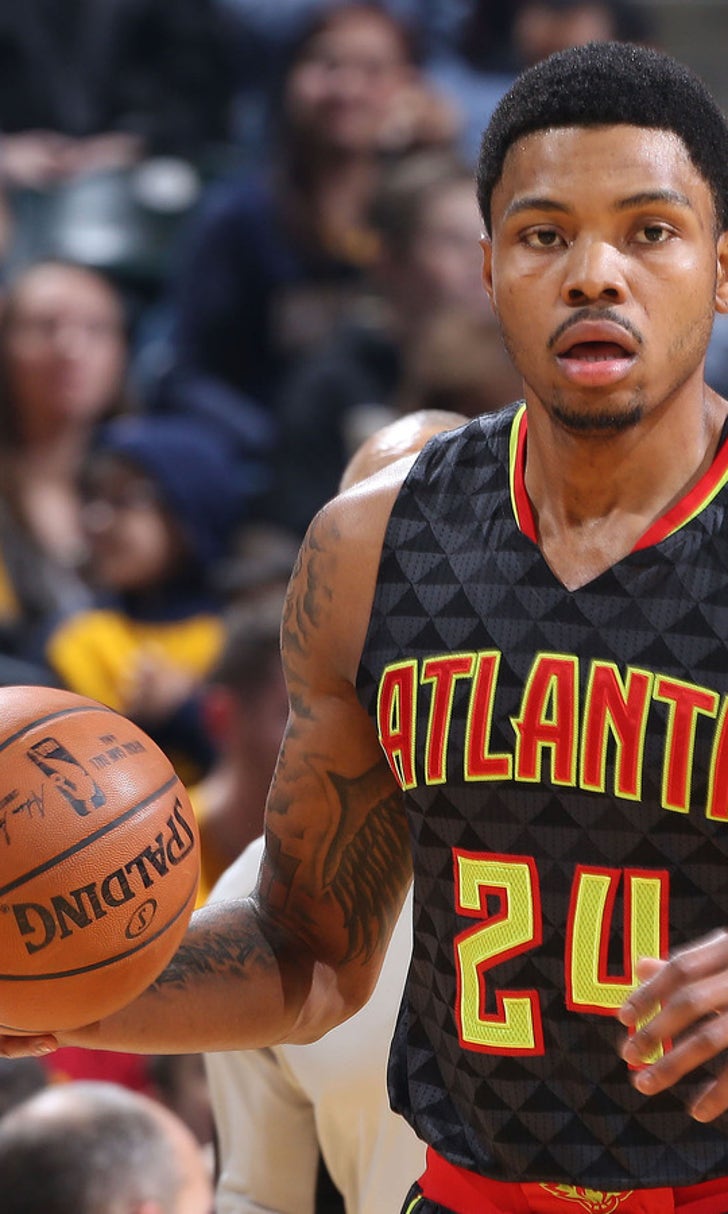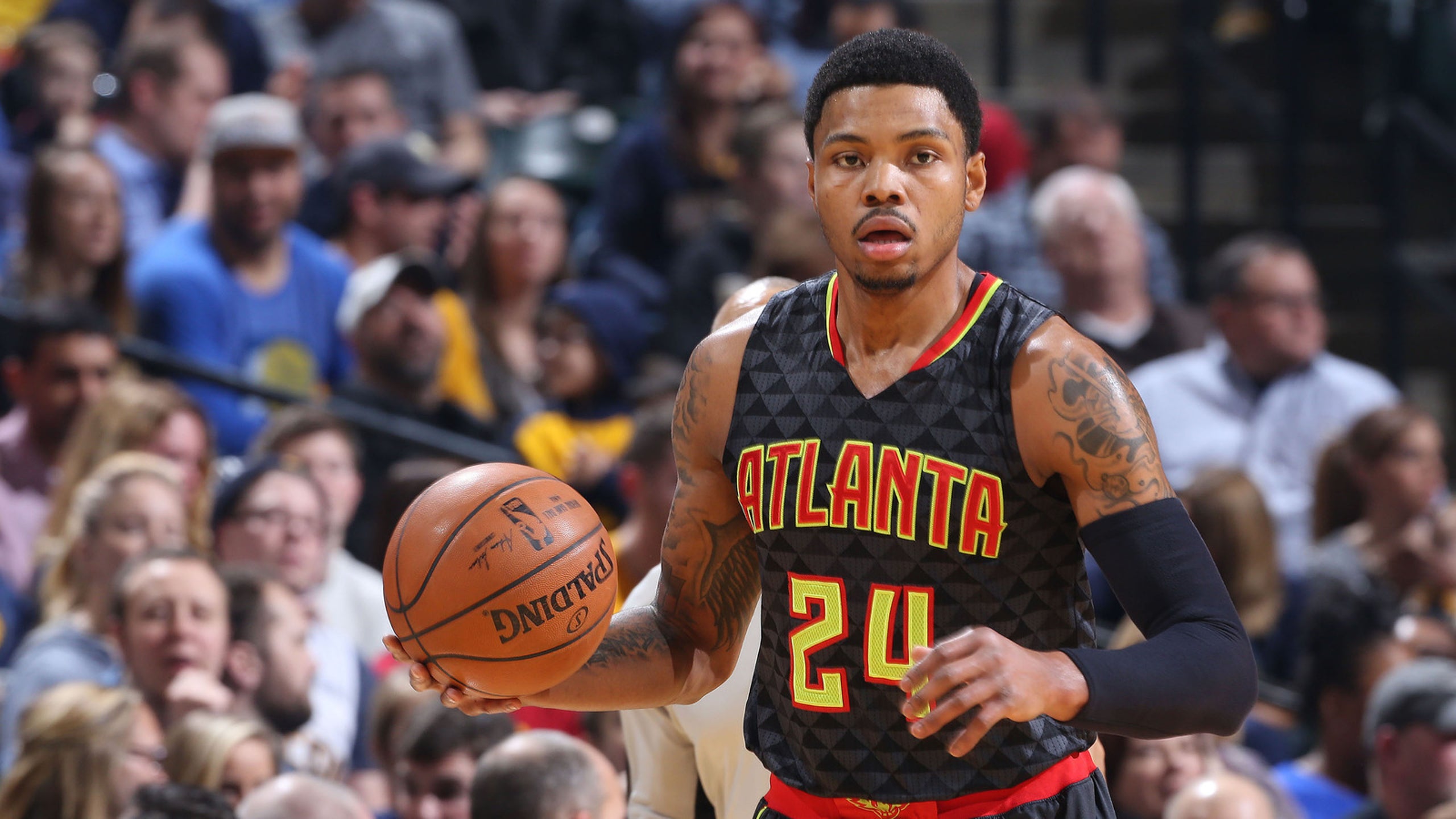 Bazed but not confused: Why Kent Bazemore is in for a payday
BY foxsports • February 4, 2016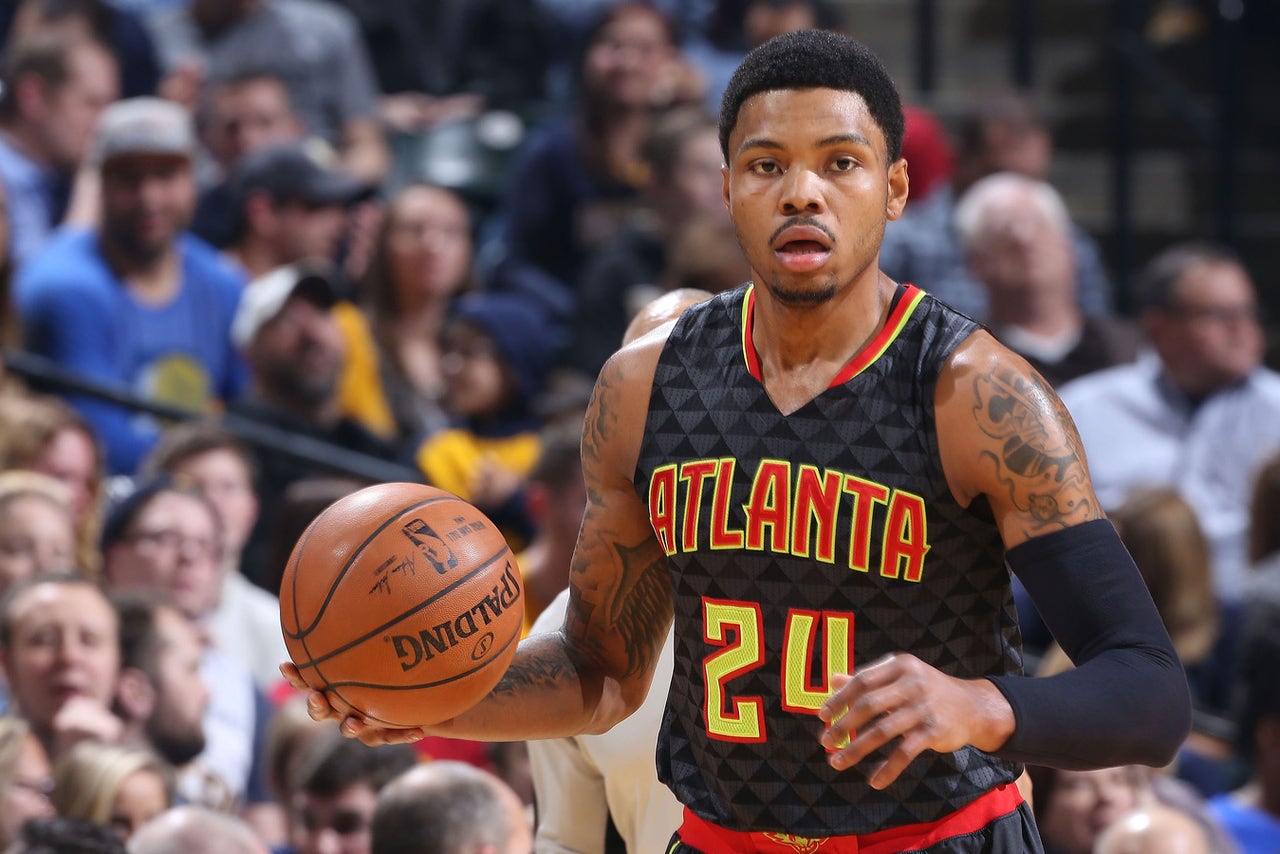 By Sam Gordon
The D-League is the purgatory of professional basketball, and while some have emerged from it with a long-term, guaranteed NBA contracts, most don't. In fact, this year only seven percent of the league's 204 players have played for an NBA team. Whether these players stick on their team's roster and ultimately receive a contract is a different story. The majority of D-League call-ups are transient band-aids for a team hampered by injuries, or an organization's shot in the dark to snag the next Hassan Whiteside. 
But Kent Bazemore has quickly emerged as one of the league's best success stories. 
While his averages might be pedestrian (12.5 points, 4.8 rebounds, and 2.3 assists per game), a deeper analysis reveals just how valuable he is to a playoff-bound Hawks team.
Bazemore has been a sniper from behind the arc this year, connecting on 39.4 percent of his triples and hitting 1.6 per game on average. With Kyle Korver shooting a mortal 37.8 percent from deep this season (down from 49 percent last year), BazeGod has found his shooting stroke at just the right time. Specifically, Bazemore's ability to hit spot up threes has been key; he's shooting 47 percent on these attempts and launches three of them per game, according to NBA.com. Paul Millsap and Al Horford are both elite front court passers (both average three+ assists per game), and the amount of gravity they have in the paint generates clean looks beyond the arc, like this one: 
Notice how when Millsap catches the ball at the elbow, he grabs the attention of four Charlotte defenders, kicks, and produces a cushy corner look for Bazemore. The play above isn't an anomaly; after Atlanta's two point guards, Jeff Teague and Dennis Schroder, the players that throw the most passes to Bazemore are Millsap and Horford. 
On an even more granular level, Millsap and Horford's ability to score in the paint and from the perimeter creates open corner threes. Bazemore is an elite shooter from the corners, as his shot chart shows.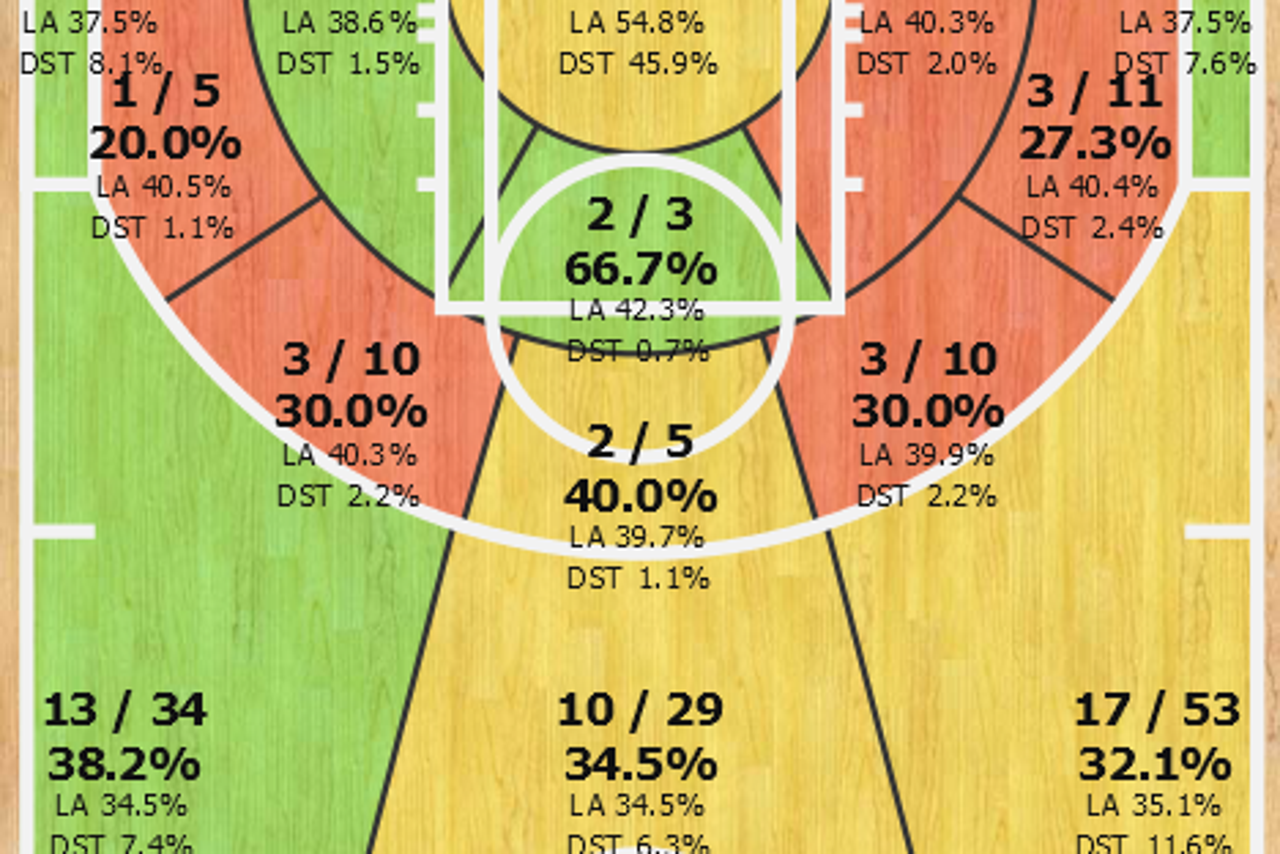 Bazemore is an above average marksman from both corners, and this helps Atlanta's offensive machine, which is predicated on spacing and swinging, to efficiently operate. 
While Bazemore's bread and butter has been his shooting, he's no slacker in the paint, as he's finishing on 57.5% of his shots at the rim. This is about league average, but league average shooting at the rim is artificially high since big men are better at the basket than guards. In reality, Bazemore likely lies in the upper third of guard finishers, largely due to his length (he's 6'5", but has a 6'11.5" wingspan, according to Draft Express). His tentacle-like arms help him jump from far out, evade the reach of defenders, and finish acrobatically around the basket, like in this play:
And this one: 
This isn't to say that Bazemore is without his offensive flaws. He gets to the line only twice per game, disappointing for a player that attacks so much. He also hasn't quite figured out how to use screens effectively, scoring only 0.63 points per possession when he receives a pick, per Synergy Sports. The last question surrounding Bazemore's offense is, is it scalable? Almost 70 percent of his made field goals this year have been assisted, meaning that his teammates create the large majority of his shots. Teams that might pursue him this off season need to ask themselves if he'll produce at the same level if his playing time and/or usage rate increase. The answer to this isn't really clear. 
On the defensive side, Bazemore is good, but not as good as his 2011 College Defensive Player of the Year might suggest. He pilfers the ball 1.2 per game, and overall holds the player he is defending to a field goal percentage two percent below their average, per NBA.com. He's especially disruptive behind the the three point line, where his length causes defenders to shoot 3.7 percent worse than usual, also via NBA.com. 
What he's best at though is disturbing passing lanes with his wingspan. This can't really be quantified, but offenders visibly consider Bazemore's length as they swing the ball. Occasionally, they aren't cautious enough and KB punishes them: 
Again, Bazemore has his issues on this side of the ball as well. Offensive players see a 2.8 percent field goal percent increase when Bazemore is guarding them within 10 feet of the basket, and according to Synergy Sports, in isolation sets the player Bazemore is guarding scores a point per possession (a mark worse than that of 82 percent of the league). Clearly there's room for improvement here, especially for a player who made his name on the defensive end. 
Regardless of his deficiencies, Bazemore will be a hotly pursued free agent this summer. Teams are always looking for "3-and-D" guys, and Baze nicely fits that mold. Plus, in the year before the cap pops, organizations will likely be willing to overpay for him. Bazemore hasn't had the perfect career, but it's the one that every D-League player dreams of.
More from The Sports Quotient:
---
---