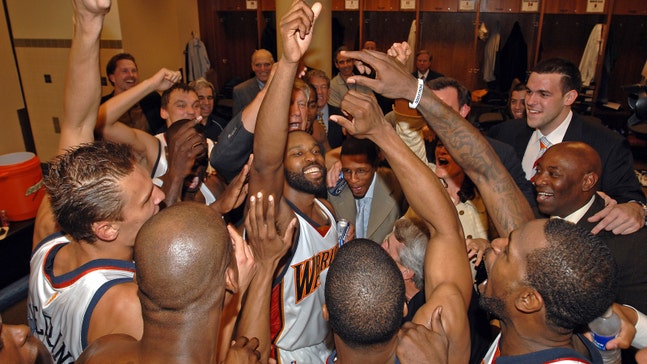 Baron Davis: Playing for the Warriors again would be 'a dream come true'
Published
Mar. 14, 2016 11:20 p.m. ET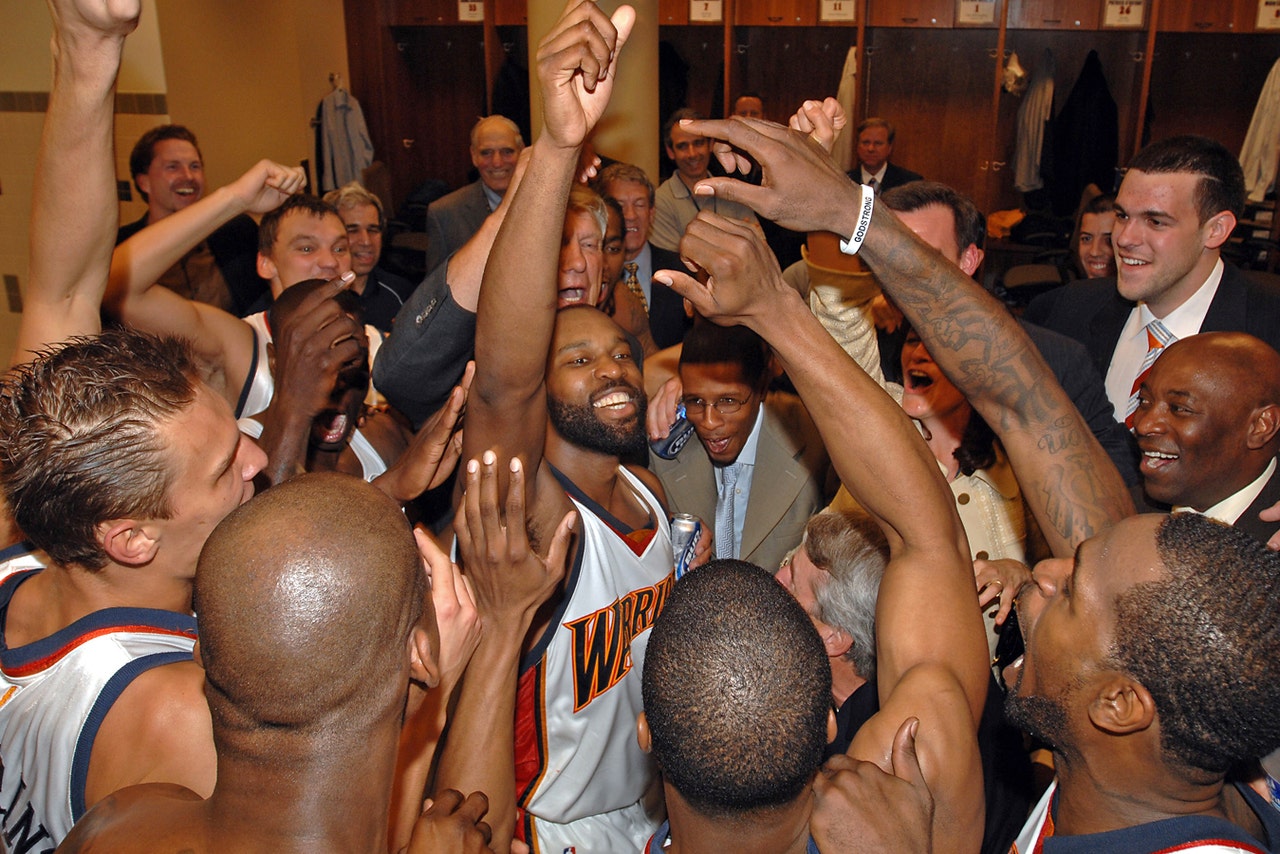 Baron Davis made his professional basketball return in the D-League a couple weeks ago, with hopes of making an NBA comeback after not playing since 2012.
While it's unclear exactly where a 36-year-old Davis would fit in across the league, it appears he has set his sights on a former team: the defending champion Golden State Warriors:
Should this come as a surprise? Who wouldn't want to play for the Warriors?
Davis was also asked how his 2007 "We Believe" Warriors -- an eighth-seed who upset a No. 1 seed, the 67-15 Dallas Mavericks, in the first round -- would fare vs. the current 59-6 Warriors. Unlike former teammate Stephen Jackson, Davis hedged the question and tried to remain diplomatic:
Baron Davis on whether 'We Beleve' could beat 2016 #Warriors: "Uhhhhhhh…you know, I don't know."

Said two different eras, hard to compare

— Angelo Mendoza (@iAMgoldenstate) March 14, 2016
It wouldn't look good to Stephen Curry & Co. if Davis boasted that his younger self could beat them, so that's smart politicking on Davis's part.
At the same time, it's highly unlikely the Warriors actually give Davis a shot. Even if they do, it's difficult to see a scenario in which he makes the team. He's nowhere near as good as Shaun Livingston, or even Leandro Barbosa, for that matter, and doesn't provide the youth, athleticism and shooting the Dubs need to bolster their already deep bench.
Davis might be able to make an NBA roster as a third-string point guard -- the Philadelphia 76ers, who are the NBA affiliate of Davis's Delaware 87ers, could potentially use him -- but reuniting with the Warriors seems like a wish, and nothing more.
Jovan Buha covers the NBA for FOX Sports. Follow him on Twitter: @jovanbuha.
---
---