National Basketball Association
National Basketball Association
All In: Cleveland rocks as title drought ends with NBA crown
Updated
Mar. 4, 2020 8:51 p.m. ET

CLEVELAND (AP) More tears. Only this time, tears of joy.
Cleveland's championship drought, crossing 52 years, generations and noted by a long list of near misses, is over at last.
On Father's Day, LeBron James, the kid from nearby Akron raised by a single mother, brought the title home.
As the final seconds of Cleveland's 93-89 victory at Golden State in Game 7 ticked off on the giant scoreboard inside Quicken Loans Arena, 18,000 fans, some of them strangers when Sunday night began, cried, hugged, screamed and shared a moment many of them have spent a lifetime dreaming of.
They then linked arms and shouted the words to Queen's ''We Are The Champions,'' a song that seemed reserved only for others.
For the first time since 1964, when the Browns ruled the NFL, Cleveland is a title town again.
With James leading the way and winning MVP honors, the Cavs became the first team in NBA Finals history to overcome a 3-1 deficit.
Call it The Comeback.
At 10:37 p.m., Cleveland finally exorcised decades of sports demons - the painful losses given nicknames like ''The Drive'' and ''The Fumble'' and ''The Shot'' - and became a title town for the first time since Dec. 27, 1964, when the Browns won the NFL championship. Along the way, there had been so many close calls, so much heartache.
Like the Warriors, those days are history.
''I never ever thought I would see this happen,'' said Tim Lovell from Canfield, Ohio, who sat on the 50-yard line when Denver quarterback John Elway broke Cleveland's heart with ''The Drive'' in the 1986 AFC Championship game. ''I tell you what, with about two minutes to go I thought I was going to have a heart attack. I've seen `The Drive' and I've seen `The Fumble' and I've seen Michael Jordan kill us with `The Shot.'''
As Lovell spoke, his 18-year-old daughter, Marisa, wiped her eyes.
''This is history,'' she said. ''I cried real tears. It was overwhelming and breathtaking to be here.''
Following the game, fans poured out of ''The Q'' onto Huron Road for a party that could last for days. A few climbed aboard a fire truck and a bus and up trees and light poles. Police reported a few arrests and a car with its windshield smashed, but there were no major problems just unbridled happiness - 52 years of frustration released in one cathartic crescendo.
And on Wednesday, Cleveland will host a parade, one that's been planned for a lifetime.
''Our fans, they ride or die, no matter what's been going on, no matter the Browns, the Indians, the Cavs, and all other sports teams,'' James said. ''They continue to support us. And for us to be able to end this, end this drought, our fans deserve it. They deserve it. And it was for them.
''It's going to be the biggest party Cleveland has ever seen.''
True to the team's postseason motto, Cleveland was ''All In'' for Game 7. Fans packed the bars, restaurants and even garages around the Q. It got so congested the Ohio Highway Patrol blocked several on-ramps into downtown hoping to contain the crowd.
There was no holding Cleveland back though, and at the watch party fans roared with every good pass, every made shot. They groaned when Kevin Love missed an easy layup and agonized when Draymond Green, who has become Public Enemy No. 1, was left unguarded for open 3-pointers throughout the first half.
And during the final nerve-wracking minutes as the Cavaliers and Warriors traded baskets in an epic struggle, some fans couldn't bear to watch. They buried their heads in their hands or paced. There were even a few huddled in prayer, looking for divine help to bring a Cleveland team to the finish line.
Charlie Wilson and his 18-year-old son, Alec, spent the last moments in each other's arms. Transplanted Texans, they understand what this means to Cleveland.
''More than basketball,'' the younger Wilson said as tears rolled down his cheeks. ''This is the most unbelievable night of my life.''
In the hours leading to tip-off, fans braced themselves for a night to remember.
This was as close as any Cleveland team had been to a title since the Indians lost Game 7 of the 1997 World Series and there was a strange boldness sweeping through the streets of a city that has endured economic and social ills for decades. Decked out in wine and gold, Northeast Ohioans came to witness history.
As his wife, Jennelle, kept an eye on their 4-year-old daughter, Ed Twardziak of Broadview Heights expressed confidence the drought would end.
''We had that attitude for a long time, `Woe is me. Only in Cleveland kind of deal,''' he said. ''I think a lot of that has been put behind us and everyone is more optimistic. It's going to happen, right? It's bound to happen. Why not now?''
In Cleveland, there's no more waiting till next year.
Next year arrived.
---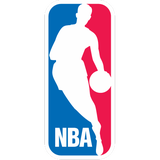 Get more from National Basketball Association
Follow your favorites to get information about games, news and more
---