National Basketball Association
National Basketball Association
After massive turnover, Hawks are Horford's team
Published
Oct. 23, 2013 8:23 p.m. ET

Al Horford is still getting used to all those new teammates.
That unfamiliarity can only mean one thing: The Atlanta Hawks are his team now.
Heading into his seventh season, Horford is the Hawks' most tenured member by far. After two straight summers of jarring turnover, there is no doubt he's the face of the franchise.
Joe Johnson is playing in Brooklyn these days. Josh Smith took his high-flying game to Detroit.
The 27-year-old Horford is the only player left from the core he joined back in 2007, when the Hawks were just getting started on a run of six straight playoff appearances.
''It's different,'' he said, looking around the court after a practice this week. ''I have to be more aggressive on the offensive end in setting the tone a lot of the times. I think the guys look up for me to step up at times.''
These new-look Hawks are still very much a work in progress. Horford and point guard Jeff Teague are only guys to have played more than one season in Atlanta, and that's not even much of an advantage since everyone is getting used to a new coach, Mike Budenholzer.
Not surprisingly, the long-time San Antonio assistant has installed many of the same schemes that work so well for four-time champion Spurs.
It's not always been a smooth process.
''There are times when you're thinking a lot out there,'' Horford said. ''You're trying to make sure you're in the right places, trying to learn all the new concepts. I feel like we are making improvements. We're getting better at figuring out where we're supposed to be on the court. But it's going to take a while.''
The 6-foot-10 Horford has long been one of the Hawks' most effective players, but he ceded the lead role to teammates such as Johnson, a perennial All-Star during his time in Atlanta, and the enigmatic Smith, whose soaring drunks and blocked shots made him a regular on the highlight shows but never quite developed his game enough to push him way into the top echelon of players.
Quietly, Horford has worked to address some of the weaknesses he had when the Hawks made him the No. 3 overall selection after he helped Florida win back-to-back national championships.
There were questions about his shooting ability, but he's developed a consistent mid-range jumper - especially from the ''elbow'' at the top corners of the lane. When the scouting reports said make him put the ball on the floor, Horford worked on floating jumpers and other moves that would allow him to get to the rim.
''It's always about trying to better your game every year you're in the league,'' he said.
Budenholzer is looking forward to making Horford one of the centerpieces of the offense, which doesn't have that classic go-to scorer. Horford averaged 17.4 points a game last season, but no one else in the expected starting lineup put up more than 14.6. Plus, top bench player Lou Williams is still recovering from knee surgery.
That puts even more of a burden on Horford.
''He's very unique as a big who can rebound, who can shoot it, who can run the floor,'' Budenholzer said.
The new offense relies heavily on spacing and everyone working in unison. If the new coach has his way, players won't be taking possessions off to watch others run isolation plays and pick-and-rolls.
Budenholzer is confident his big man can make the adjustment.
''He has a high basketball IQ,'' Budenholzer said. ''The first and most important thing is that he's on the same page as far as what we're trying to do. He's been really, really focused on picking up the system''
The Hawks failed in the bid to land a true center such as Dwight Howard, which would've have allowed Horford to move to his more natural position, power forward. After some initial frustration at the team's offseason maneuvers, he now feels more comfortable about Budenholzer's plans - especially at the defensive end, where Horford often gets worn down trying to guard bigger, bulkier players.
In this scheme, the two bigs are largely interchangeable.
''There are times I will guard the power forward. There are times I will guard the center,'' Horford said. ''I just have to make the best of my situation.
Budenholzer is counting on Horford to be one of the leaders - on the court and, more important, in the locker room.
''We need him to hold people accountable,'' the coach said. ''He's already embraced that role.''
---
Follow Paul Newberry on Twitter at www.twitter.com/pnewberry1963
---
---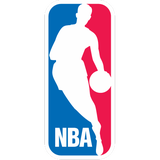 Get more from National Basketball Association
Follow your favorites to get information about games, news and more
---