National Basketball Association
National Basketball Association
After epic Finals, Spurs, Heat meet in preseason
Published
Oct. 18, 2013 1:25 p.m. ET

It's certainly not the NBA Finals, it's not even the regular season and the result will quickly be forgotten.
But after last season, any meeting between San Antonio and Miami means something.
The Spurs visit the Heat in a preseason game on Saturday night, the first time the teams will be seeing each other since playing Game 7 of what was an epic championship series that wrapped up four months ago. And while the mindset now doesn't compare to what they were going through this past June, both sides know that the memories of that title series will come flooding back.
''It doesn't change any of the process of what you're trying to do,'' San Antonio coach Gregg Popovich said. ''Thoughts will go through our heads, I'm sure.''
With that, he was even able to laugh a little bit. The pain of losing last season's title series surely lingers in San Antonio, but Popovich doesn't sound like he's dreading a return to the court where his club lost Games 6 and 7 to see the title slip from its grasp.
''We'll say `Hey, we've been here before,''' Popovich said. ''All that stuff is going to happen, but it's not going to change what we try to do on the court or any of that stuff.''
There's no championship banner or anything like that for the Spurs to see - the only cosmetic change Miami has made in that regard is simply adding ''2012-13'' to its list of divisional-title years.
Still, there will be plenty of reminders. The spot in the corner where Miami's Ray Allen hit the unforgettable 3-pointer that capped a wild rally and sent Game 6 into overtime. The spot where Heat center Chris Bosh snuffed out Danny Green's 3-point try for San Antonio at the end of that game, right by the Spurs' bench in Miami. The same locker room to where the Spurs retreated after Game 7, as confetti rained down on Miami in a championship celebration.
Spurs guard Tony Parker is expecting the flashbacks.
''A little bit. A little bit,'' Parker said. ''But you can't let it bother you. It's a new season. Use it as motivation.''
For their part, the Heat say they have no idea what to expect.
''This is new to play a team you just played in a finals in preseason,'' Heat guard Dwyane Wade said. ''It's kind of new for us, so I have no experience on it. I don't know at all. Obviously we played them (four) months ago, so we're familiar with them, they're familiar with us.''
Wade is expected to play, given that he's been alternating games-played and games-sat during the preseason, and wasn't on the floor for Miami's exhibition at Brooklyn on Saturday night.
Heat star LeBron James said he won't mind getting back into a championship state-of-mind.
''Obviously we are three months removed from playing those guys,'' said James, the league's two-time reigning MVP. ''It will come back but definitely the intensity is different.''
---
AP Basketball Writer Brian Mahoney and AP Sports Writer Charles Odum contributed.
---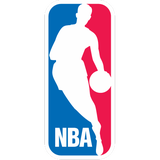 Get more from National Basketball Association
Follow your favorites to get information about games, news and more
---