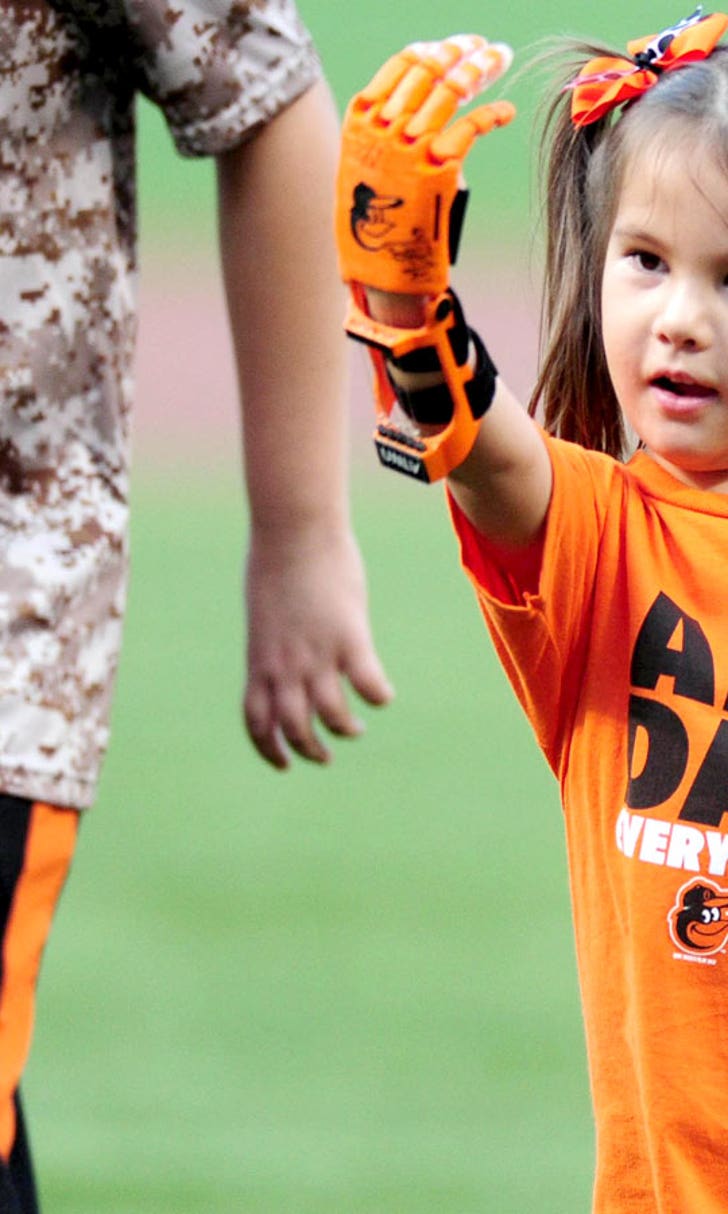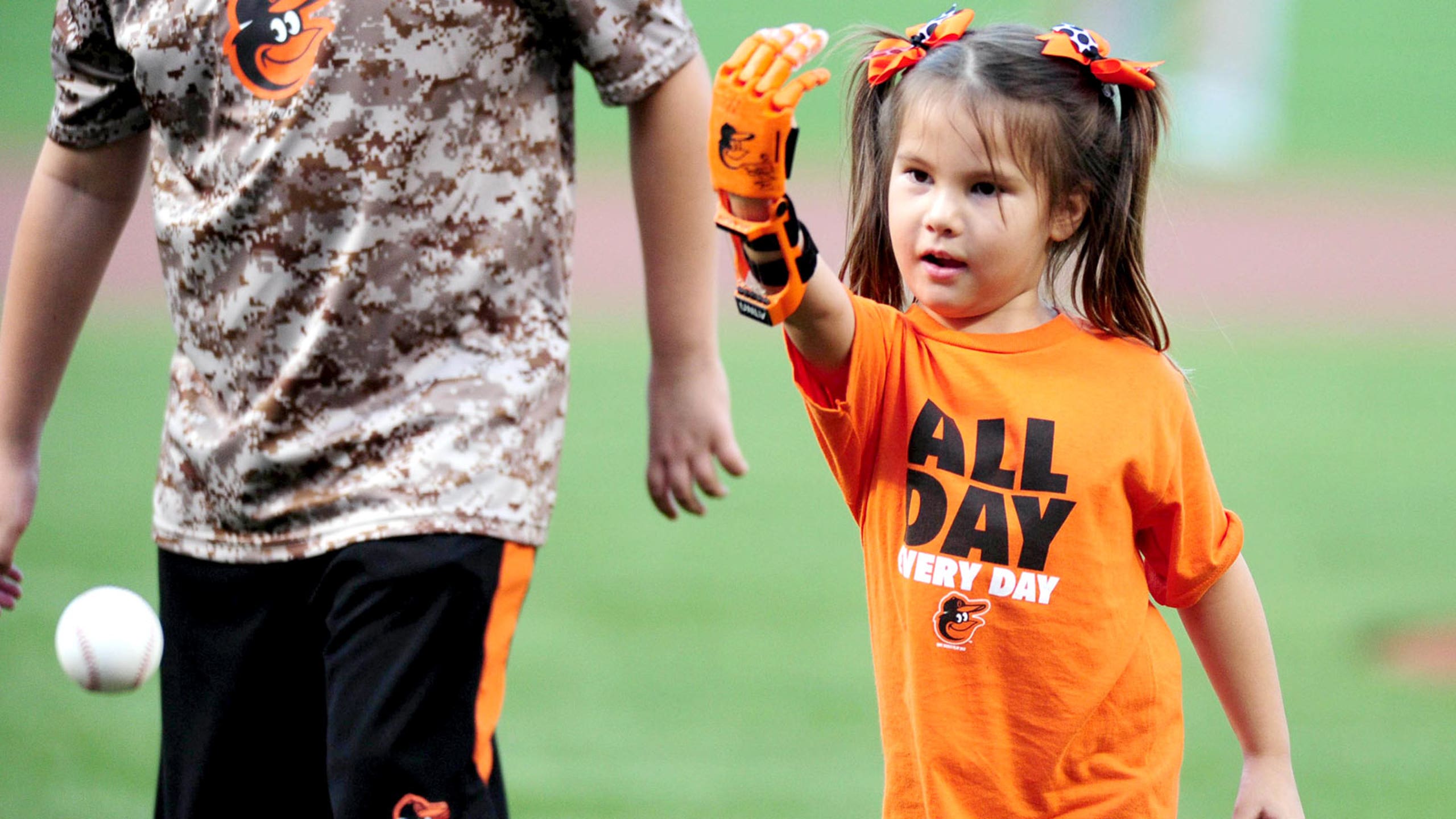 Young girl throws first pitch at Orioles game with help of robotic hand
BY foxsports • August 17, 2015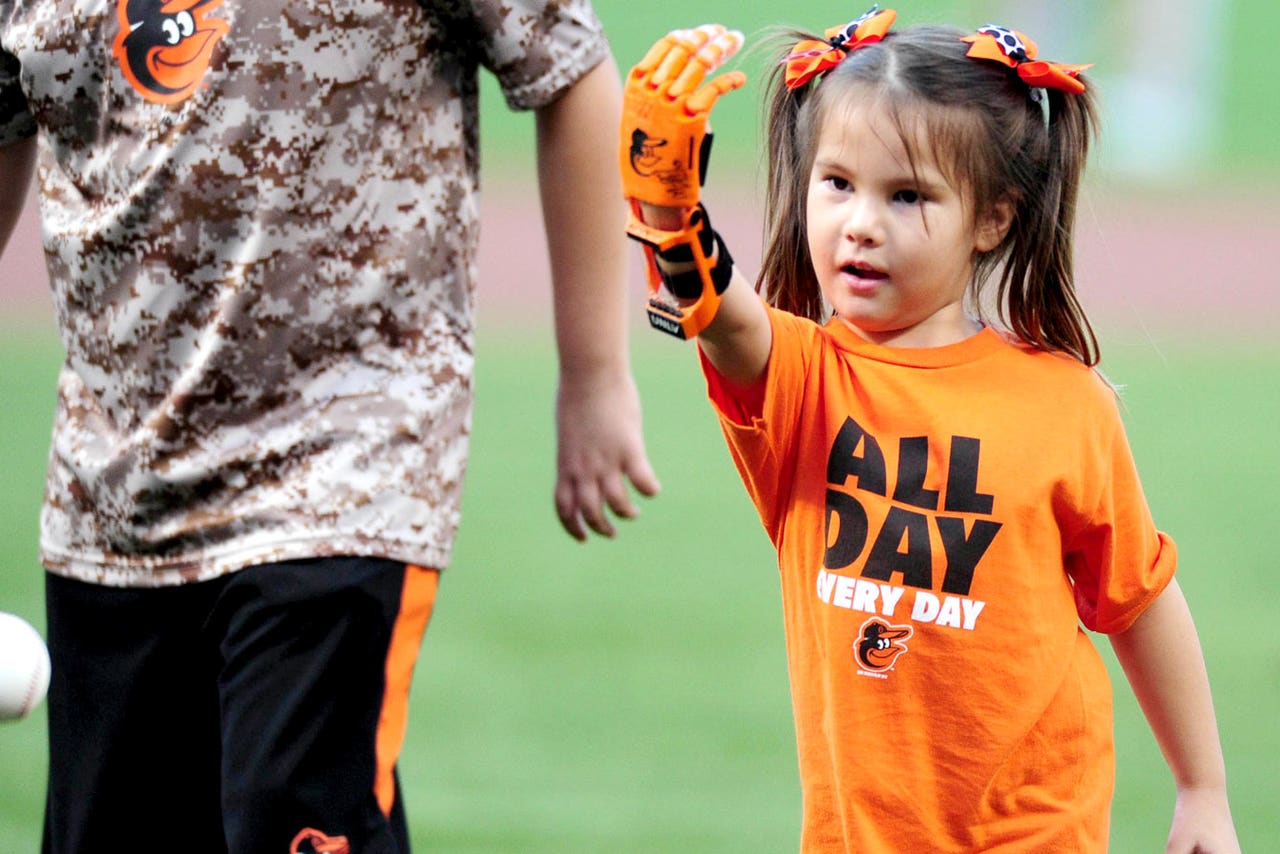 Young Hailey Dawson is just five years old. She threw out the first pitch Monday night before the Baltimore Orioles game with her robotic hand, made with a 3D printer.
Dawson was born with a rare disease, Poland syndrome, which made stopped the growth in her right hand.
She wears a device called Flexy-Hand 2, created by the UNLV engineering department, allowing her to grip things she wouldn't normally hold - like a baseball.
"Ultimately, the goal is not just to have her dream come true, but to expose the hand and that people can get this hand. And it's available to anybody," Hailey's mom, Yong, told MLB.com. "It's so easy, so cheap -- especially for someone who is a kid, their arms are going, their hands are going. … I just wanted it to be out there, that, 'Hey, you can get this.'"
Though the family is from Las Vegas, there is a connection in the family to Baltimore.
"She said, 'I wish I could throw the ball out for the big Orioles,'" Yong continued. "Her brother plays Little League and has always been the Orioles, so she considers him the 'small Orioles.' So I thought about it and I thought it's kind of a tall order, but what the heck? I'll try. I picked eight different names from the front office and I sent a two-page letter with a bunch of photos and that was it. They called me back and said, 'Yeah.'"
Pretty awesome move by the organization.
(h/t MLB.com)
---
---