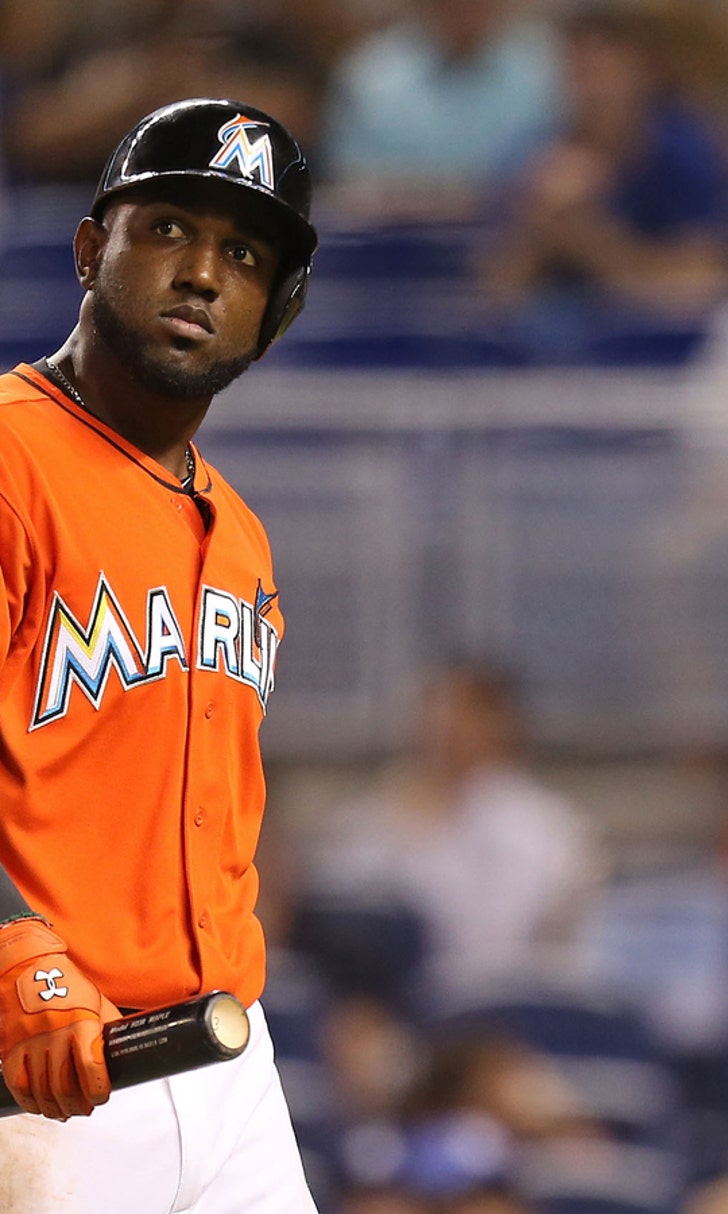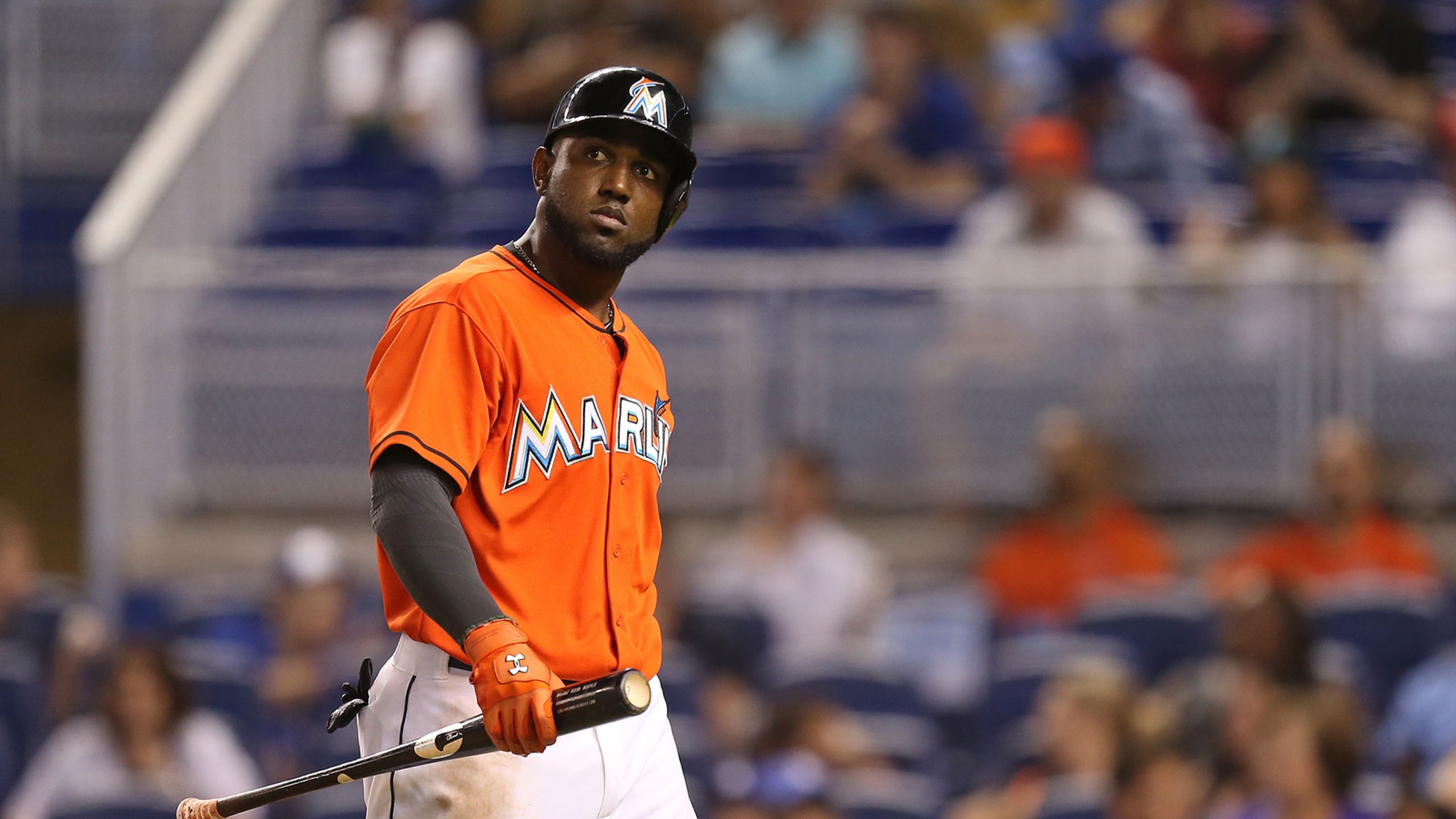 With baseball's 2nd-worst record, a lost season for Marlins
BY foxsports • July 31, 2015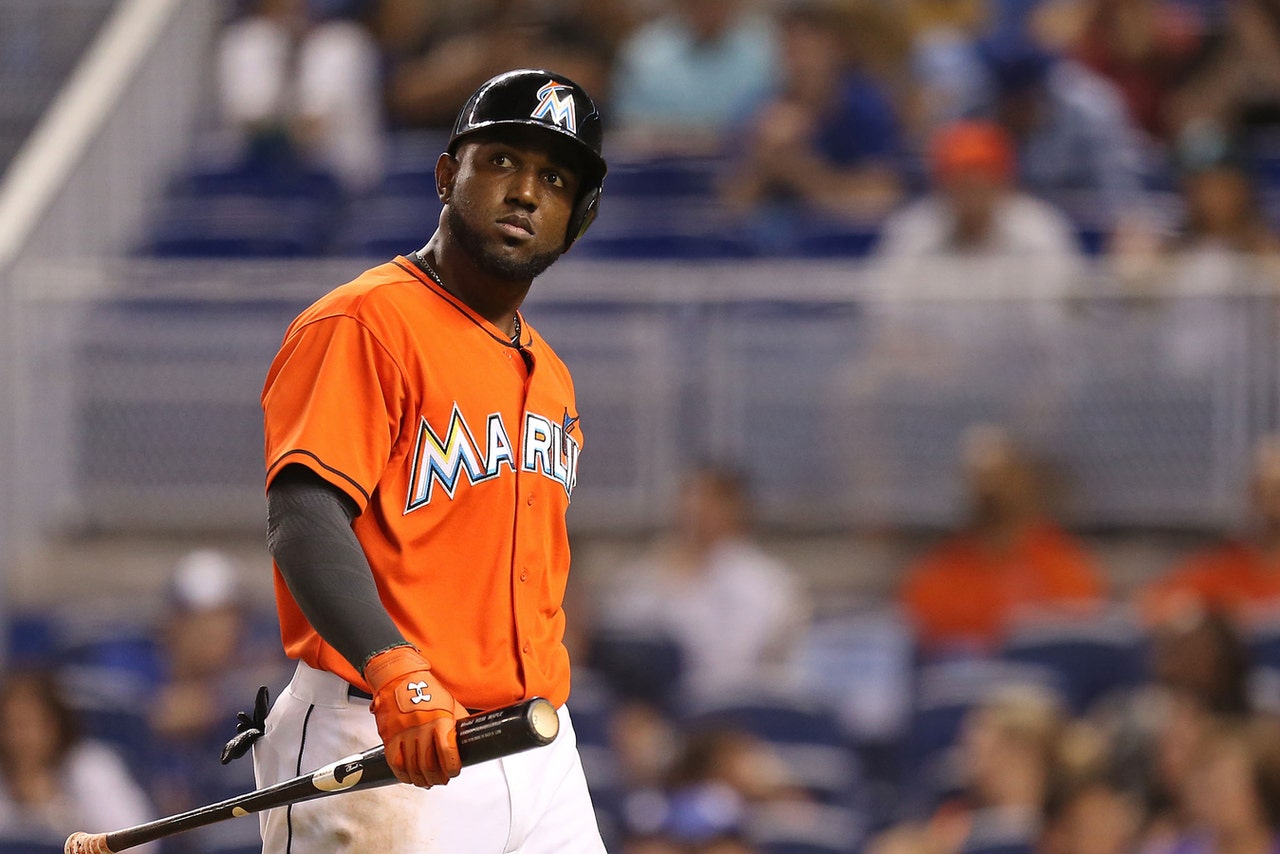 MIAMI
Ace right-hander Jose Fernandez is unbeaten and perhaps stronger than ever after recovering from elbow surgery. Giancarlo Stanton remains one of baseball's top power hitters. Dee Gordon is among the game's leaders in batting average and stolen bases. Adeiny Hechavarria has become an All-Star shortstop.
And the Miami Marlins are still in the midst of a disastrous season.
''We need more,'' Marlins president of baseball operations Michael Hill said.
That's clearly the case. For now, however, there's only subtraction. Michael Morse, the cleanup batter in Miami's opening-day lineup, and pitcher Mat Latos were the latest to be shipped out, traded Thursday to the Los Angeles Dodgers in a three-team, 13-player deal that also will have the Marlins sending a competitive-balance draft pick to the Atlanta Braves.
As far as fire sales go, this doesn't remotely compare to Marlins selloffs of the past. But it's another reminder that Miami, which has not been in the postseason since Josh Beckett tagged Jorge Posada for the last out of the 2003 World Series, may be a long way from getting another look at baseball's loftiest stage.
''Our goal is to be one of 10 (playoff teams) and play for a championship,'' Hill said Thursday, not long after telling Morse and Latos that they were traded, a move that followed by Miami losing to Washington 1-0. ''That is our goal and that still remains our goal. In the process, sometimes you have to make adjustments. You have to do things that you feel are the right things to do for the short-term and the long-term.''
The Marlins open a weekend series against San Diego on Friday with a 42-60 record, the second-worst mark in baseball ahead of only Philadelphia. It's a far cry from what the Marlins envisioned after an offseason in which they signed Stanton to a record $325 million contract, ensured they could keep Christian Yelich with a new seven-year deal, and landed players like Ichiro Suzuki, Gordon, Morse and Latos.
Morse batted .213. Latos went 4-7. All Miami got for them was three Class A right-handed pitchers, so there's no help for the big club coming anytime soon there. And 14 players have been on the disabled list already this season.
''We're extremely frustrated,'' Hill said. ''The injuries happen. They're part of the game. Under-performance is part of the game. But we felt like we had enough depth to absorb that. And obviously that was not the case.''
Just a look at the Marlins' opening day lineup shows how the master plan didn't work.
● Right-hander Henderson Alvarez was the starting pitcher. He won't win a game in 2015, and who knows what's in store for 2016 after he needed surgery this week to repair a tear in his throwing shoulder.
● Morse batted cleanup. He's now gone, and not only did he hit just four home runs in his 53 games but they were all solo. The Dodgers didn't even want him; they designated him for assignment shortly after the trade was finalized Thursday.
● Marcell Ozuna started in center field. He's currently in Triple-A and some wonder if the Marlins are doing that to keep him from being arbitration-eligible this winter, though Hill insisted Thursday that wasn't the case.
● Jarrod Saltalamacchia was the opening-day catcher. He batted .069 in nine games and was cut loose, even though the Marlins were due to pay him $7 million this season.
● Mike Redmond was the manager. He was fired May 17. Unless the Marlins go on some sort of tear, they won't spend a single day over .500 this season.
''A weird year for me,'' Morse said, ''and a weird year for this team.''
Hill said he's hoping Marlins fans realize that the core of the team is still intact, and that trading Latos and Morse, as well as closer Steve Cishek, sent off to St. Louis earlier this month, doesn't represent a total reset of Miami's master plan.
But it also can't be disputed that the 2015 plan didn't work.
''There's still complete belief in our core players,'' Hill said. ''I think they've all shown their abilities. ... There's a lot of reason for optimism and belief that this is a playoff, championship-caliber team. But we're not there and we have to keep working until we get there.''
---
---