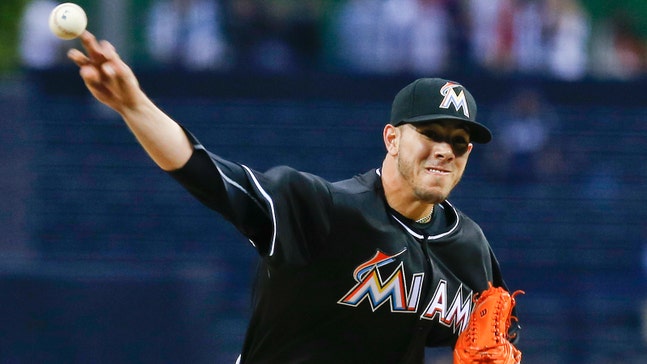 What … you were expecting Fernandez to actually stay healthy?
Published
May. 13, 2014 10:00 a.m. ET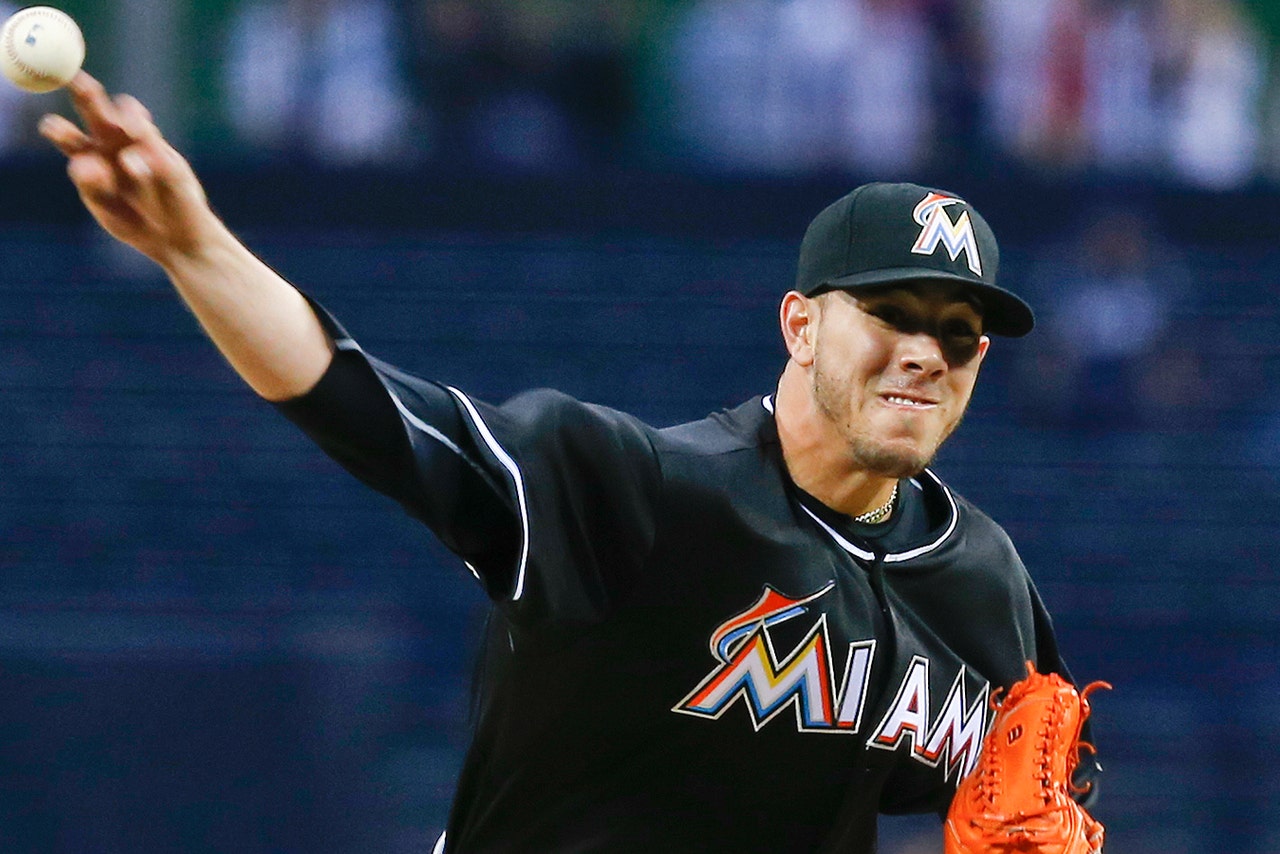 The bad news is that Jose Fernandez might be finished for a while.
I've got this theory that you're not really allowed to "break" baseball. If you're Strasburg and you're practically the best pitcher in the game when you're 21, something bad's going to happen. If you're Harvey and you're practically unhittable, something bad's going to happen. If you're Fernandez and you're 20 and you're making Clayton Kershaw look over his shoulder, something bad's going to happen.
These sorts of ugly thoughts are never far from my mind, but they've been especially close lately, since I just finished reading Dan Epstein's great new book about the '76 season. The biggest story that season was Mark Fidrych, who didn't make his first start until the middle of May but still went 19-9 and finished second in the Cy Young balloting. Fidrych won 10 more games in his whole career. Sinkerballer Randy Jones did win the Cy Young Award in the other league, and went 42-26 over 1975 and '76; he went 43-69 in the remainder of his career.
Nobody saw Fidrych coming. Jones had an absurdly low strikeout rate, even for that era. In their own ways, both broke the game. Then the game broke them.
So I've just come to expect this. Even though it's possible, and even likely, that baseball has a habit of breaking most pitchers, and not just the best and most interesting of them. But the really young pitchers — Clayton Kershaw, after all, didn't become Clayton Kershaw until his fourth season — who dominate the world's greatest hitters almost immediately ... It just seems those guys aren't built to last. Not without some reconstructive surgery, anyway.
More good news: Fernandez will almost certainly be back.
Amid this supposed epidemic, I've noticed a great deal of worrying. Just within a couple of minutes, these two items came over the transom:
We won't run out of pitchers, because they keep fixing them. I'll mention, too, that even with this wildly frightening attrition rate, the pitchers just seem to keep gaining on the hitters; this season the hitters are doing slightly worse than last season, and last season they did slightly worse than the season before.
Granted, one might argue that pitchers are getting hurt because they're more effective. Seriously. Here's someone who knows a fair piece about pitching:
@drivelinebases The irony is that as we train & allow ourselves to increase velocity, the temptation to constantly use that velocity grows.

— Brian Bannister (@RealBanny) May 12, 2014
But while they might be getting hurt more often — it's hard to say for sure, because we don't have comprehensive injury information before the 1980s or '90s — they're also getting put back together more often. I also believe that while elbow injuries are obviously a scourge, the shoulder injuries that used to so commonly destroy careers seem relatively rare these days. It's been said that stronger shoulders merely lead to torn elbow ligaments, but that's a good trade because elbows are a lot easier to fix.
Hey, I'll miss Jose Fernandez, too. So will the Marlins, whose scant postseason chances just became all the more scant. But Fernandez will be back, just as Strasburg came back and Harvey will come back. Granted, Fernandez might not be quite as good as before. ... But you know, if all the pitchers came back from elbow surgery as good as before, or (as some believe) even better, the Lords of Baseball would have to change the rules. Because then the game really would be broken.
---
---