Major League Baseball
Major League Baseball
Twins should embrace their inner Viking
Published
Feb. 24, 2010 12:00 a.m. ET

Target Field is going to be Tundra Field, so why won't the Twins embrace their Inner Viking?

Ask the Twins about the potential for frigid conditions at their new outdoor park, and the players respond, "It's cold in other places, too."

Cold in Detroit, cold in Cleveland, cold in Chicago, as if the American League Central is one giant snow belt.

Someone hit these guys with an Arctic blast.

The Twins are losing one of the game's biggest perceived home-field advantages — the wild and wacky Metrodome.

They need to turn Target Field into their very own winter wonderland, showing no fear of the elements, wearing short sleeves in blizzards, mocking opponents who shiver.

This is the team of Joe Mauer, a native of St. Paul, Minn., and Justin Morneau, a native of New Westminster, B.C.

No one dare complain!

"They don't care," moaned the inimitable O-Dog, new Twins second baseman Orlando Hudson, about Mauer and Morneau. "I ain't got no choice but to be all right."

Poor O-Dog. He grew up in South Carolina and has spent his entire career playing his home games in either domes (Toronto) or warm-weather cities (Arizona, Los Angeles).

"I'm not going to say anything about it," Hudson says. "You won't hear any complaints from me, not even a little bit. Just suck it up and play ball."

The Twins' new shortstop, J.J. Hardy, is in a similar position. Hardy is a native of Tucson, Ariz., and spent his first five seasons playing under the retractable roof of Milwaukee's Miller Park.

"I don't know if 'worried' is the right word," Hardy says. "I'm mentally preparing for it, considering I've never been in anything like that. But the other team is going to be in it, too."

True, but the Twins need to be tougher about it. Their opponents will be walking popsicles. Their fans, after a winter of ice fishing, will view 30-degree temperatures as balmy.

And remember, the Twins are losing the edge they had at the Dome, or so everyone thinks.

Truth be told, that edge was overstated, the players say.

Closer Joe Nathan: "We always felt that it was more the comfort of being home than the Dome. Everyone talked about the speed we had as a team, but I never really grasped that concept. Usually slower infields help speed teams."

Right fielder Michael Cuddyer: "Obviously there is not going to be a Teflon roof. But that kind of hindered us sometimes, too, especially when you had guys who never played there who got called up."

Mauer: "I think over the years I saw more balls lost on our side."

The Twins had a .541 home winning percentage in their 28 seasons at the Dome, according to STATS LLC. All of the other clubs had a combined .540 home winning percentage during that time, indicating that the Twins' home-field advantage was practically non-existent.

From 2001 to '09, the Twins' edge was more tangible — their .603 home winning percentage was fourth best in the majors. That number, however, reflected more on the team's excellence than the impact of the Dome. The Twins' .486 road winning percentage in that span ranked ninth overall.

OK, so maybe the Dome was a bit of hype. But the mythology surrounding the place certainly wasn't a bad thing for the Twins. And Target Field offers its own teeth-chattering, body-numbing possibilities.

"There's no whining in baseball," Twins manager Ron Gardenhire huffs. "You're going to play in the World Series, you're going to play in cold air."

And if you're going to play in the World Series in Minnesota in early November, you're going to play in really cold air.

The average high temperature in Minneapolis for November is 41 degrees, while the average is low 25, according to weather.com. The April averages are more encouraging — high of 57, low of 36. And the Twins play only nine home games in April.

"Sure, the chances of snow coming down are more likely in Minnesota," Nathan says. "But we'll deal with the elements as they come. We're all ready for it."

The start of the season probably will be the most jarring, when the players go from the Florida heat to the Twin Cities chill. But those Tigers, Indians, White Sox and Royals won't be any warmer. And the Twins will revel in their plush new surroundings when indoors.

"I don't think you're going to hear too much complaining, especially with all the amenities we have that we didn't have in the Dome," Nathan says.

"We probably heard more whining about having to walk halfway around the stadium to go to our weight room and not having enough room in the training room."

Or, as Gardenhire puts it, "All the pluses that are in that stadium will outweigh anything the weather can do to us."

Gardy, Gardy, you've got it all wrong.

Bring on the snow, wind and sleet. Turn Target Field into an icebox.
The weather is your friend!

"It doesn't matter where you're from," laments Mauer, the St. Paul kid. "You're not comfortable when you play baseball in those conditions."

Keep it a secret, Joe.

No surrender. No sleeves. No sweat.



---
---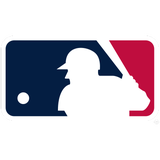 Get more from Major League Baseball
Follow your favorites to get information about games, news and more
---