Major League Baseball
Major League Baseball
Twins 8, Cubs 7(10)
Published
Jun. 9, 2012 5:48 a.m. ET

With the game tied in the bottom of the 10th inning, Chicago Cubs manager Dale Sveum packed the infield as tightly as he could to make it as hard as possible for Josh Willingham to find a hole.
The Minnesota Twins slugger found one anyway.
Willingham ripped a single down the left-field line, scoring Darin Mastroianni to lift the Twins to an 8-7 victory on Friday night. It was Willingham's second game-ending hit in the last 10 days.
''Willie just seems to have a flair for being up late in the game,'' Mastroianni said.
Willingham hit a three-run homer in the bottom of the ninth to beat the A's on May 29. He also singled and scored on Justin Morneau's ninth-inning triple Friday night, tying it at 7.
Ryan Doumit and Trevor Plouffe homered for the Twins (23-34), who have won eight of their last 10 games as they try to climb out of the AL Central basement.
''Winning brings confidence in everybody,'' Willingham said. ''We've been winning more lately, so everybody's more confident. I don't think we ever get down or feel like we're out of a game when we get down a few runs early.''
Alfonso Soriano homered twice and had three RBIs and Starlin Castro added a homer and a triple for the Cubs, who have lost 19 of their last 23 games.
Willingham's hit salvaged the night for the Twins after they wasted a chance to win the game in the ninth.
Minnesota had the winning run at third base with nobody out after Morneau's tying triple against Shawn Camp (2-3).
Sveum had Camp walk Chris Parmelee intentionally, then pulled left fielder Joe Mather in from the outfield and put him at second base as part of a jam-packed, drawn-in infield. Alexi Casilla hit a chopper to second baseman Darwin Barney, who got pinch-runner Denard Span at home plate to keep the game tied.
Brian Dozier flew out to center field to send the game to extra innings.
Sveum went to the same configuration when Camp walked Darin Mastroianni before Ben Revere put down a sacrifice and Jamey Carroll reached on an infield hit to put runners on the corners with one out. But third baseman Ian Stewart had no chance on Willingham's hard-hit ball down the line, leaving the Twins to celebrate on the field.
''I knew they brought an extra guy in the infield,'' Willingham said. ''I wasn't paying attention to where they were. I was just trying to hit the ball somewhere.''
Matt Capps (1-3) pitched a scoreless 10th to pick up the win and Revere had three hits in the start for Span, who had an illness.
It was another gut punch for the Cubs bullpen, which entered the night with the 24th-ranked ERA in the majors. Travis Wood gave up three runs and six hits in five innings, but Randy Wells allowed two runs and James Russell served up a solo homer to Doumit in the seventh that gave Minnesota a 6-5 lead.
''I just went with the two best guys that I've had all year,'' Sveum said of Russell and Camp. ''Once we battled back there, with Russell and Camp you're going to run them to whatever their pitch count is in those situations.''
Soriano hit a two-run blast off Glen Perkins in the eighth inning for his 29th career multihomer game, putting the Cubs in front. The ball landed in the third deck in left field at spacious Target Field, an estimated 440 feet from home plate.
Soriano also had a 431-foot solo homer in the first inning that put the Cubs up 2-0 and pumped up thousands of fans who made the trip from Chicago's North side.
The last time these two teams played, the Twins visited Wrigley Field in 2009 and seemingly brought the entire Twin Cities with them. Twins fans took over the old yard and Cubs fans aimed to return the favor this weekend.
Target Field was awash in Cubbie blue, even though there was no Old Style to be found. During the seventh-inning stretch, the throng thundered ''root, root, root for the Cubbies!'' and chanted ''Let's Go Cubs!'' after Soriano's homer in the eighth.
Just like they have on most occasions at home this season, the Cubs fans left disappointed.
NOTES: Soriano's first homer was the 350th of his career. ... Joe Mauer missed his fifth straight game with a sprained right thumb, but Twins manager Ron Gardenhire said Mauer was available to pinch hit and likely would return to the lineup on Saturday. ... Parmelee played after being called up from Triple-A Rochester earlier Friday. He took a spill over a railing and into the camera well while trying to chase down a fly ball in foul territory in the fourth inning, but wasn't hurt. ... The Twins signed second-round pick Mason Melotakis, a LHP from Northwestern State, and fourth-rounder Zach Jones, a RHP from San Jose State. ... The Twins send LHP Scott Diamond (4-1, 1.86) to the mound on Saturday for Game 2 against RHP Jeff Samardzija (5-3, 3.13). Diamond has pitched at least six innings in five of his six starts. Samardzija has been lights out at home, but is just 2-2 with a 4.45 ERA on the road.
---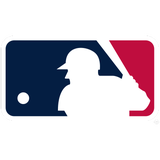 Get more from Major League Baseball
Follow your favorites to get information about games, news and more
---