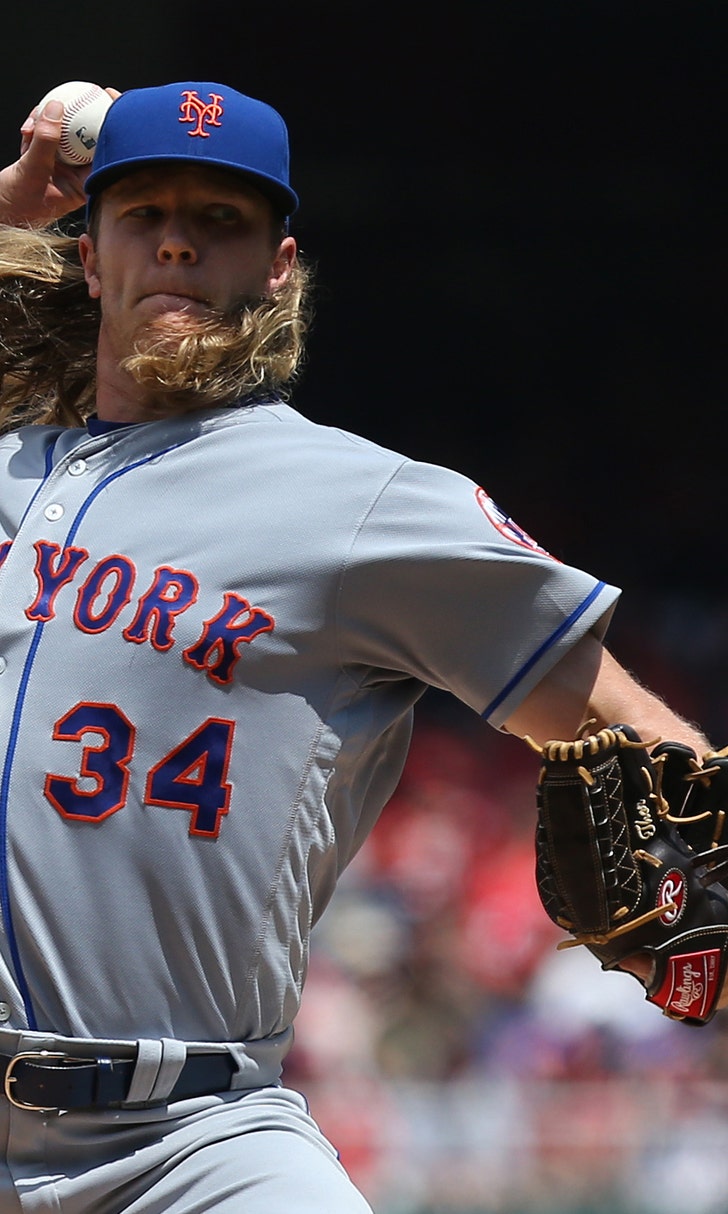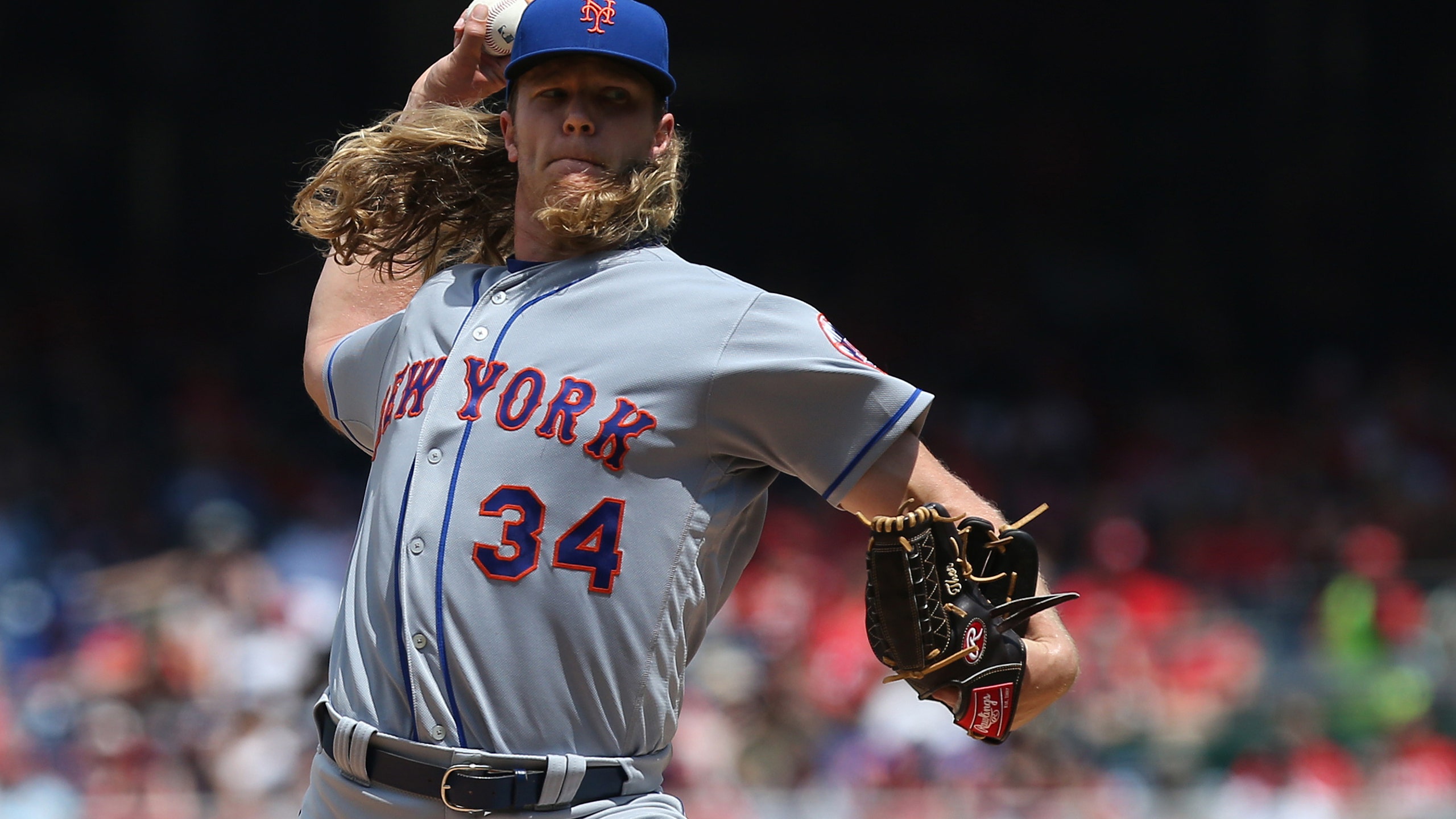 Top pitchers 25 years of age or younger in MLB
BY Fansided and Jim Turvey/FanSided via Call to the Pen • June 30, 2017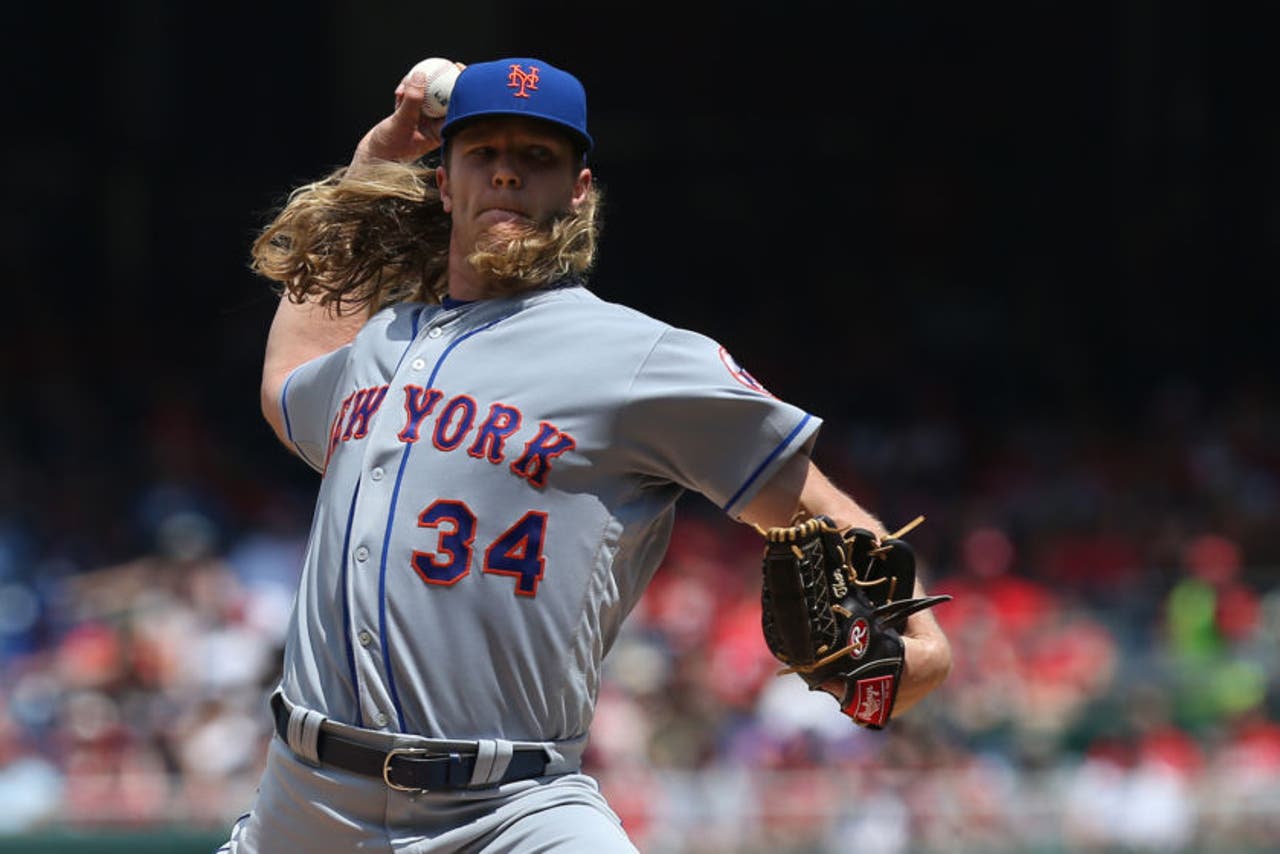 Geoff Burke-USA TODAY Sports
If there's one thing every baseball fan can agree on, it's that rooting for young talent around the league is as fun as it gets. MLB is blessed with an absurd amount of young hitting talent right now, a list that includes Mike Trout, Bryce Harper, Aaron Judge, Mookie Betts, Francisco Lindor, Kris Bryant and numerous others in the 25-and-under age group.
On the pitching side of things, there aren't quite as many big names, in part because pitchers are typically brought along a bit slower at the lower levels. That doesn't mean there isn't plenty of young pitching talent in MLB, however.
There are numerous rotations in baseball that rely heavily on starters who are still 25 years of age or younger, including several contenders. These young talents will undoubtedly have a large impact on the way the 2017 season plays out.
With that in mind, we'll be looking at the top five pitchers at the age of 25 or younger in baseball right now. Twenty-five years old is a nice cut off because not that many pitchers are established in the league before then, but there is undoubtedly a lot of potential left as a 25-year-old pitcher. There have been studies that look at when a pitcher's peak comes, but if you have an ace on your team who is 25 or younger, you certainly have high hopes for the future.
We'll kick things off with some honorable mentions and then devote a slide a piece to the top five.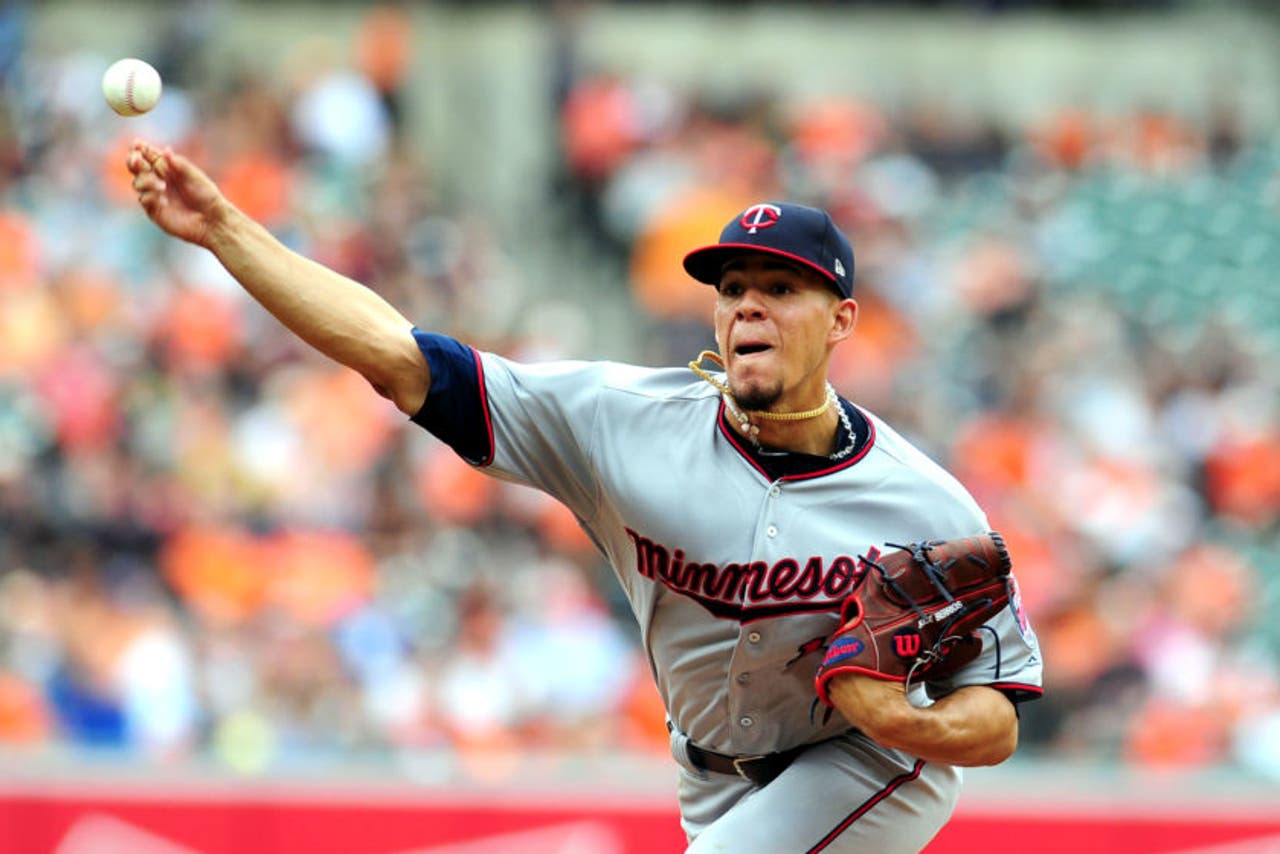 Evan Habeeb-USA TODAY Sports
Honorable Mentions
There are truly some impressive names on this honorable mentions list, which just serves to underline how much young talent there is in MLB right now.
The Reliever Crew: Corey Knebel, Edwin Diaz, Roberto Osuna, Koda Glover, Cam Bedrosian
All five of these guys have been their team's closer for large parts of the 2017 season, with Bedrosian the only one without the job at this time specifically, but that's due in part to the fact that he's on the DL (though Bud Norris have been good enough in the role that it's up in the air as to whether Bedrosian will get the job back when he returns).
Knebel and Glover have moved into the closer's role after veterans (Shawn Kelley, Neftali Feliz) failed to do a good enough job. Knebel (1.33 ERA) and Glover (2.08 ERA) have looked great in the role and are looking to run with the job now. Diaz started the season as the closer and after a brief stint in which he lost the gig, it appears he has worked out the kinks and is back to closing out games in the Pacific Northwest. Osuna is as solid a closer as you'll find in the game, an impressive accomplishment for the 22-year-old.
A Pair in Pinstripes: Jordan Montgomery, Luis Severino
For the Yankee haters in the crowd, it's tough to see the team so stacked with young talent right now, and these two guys ended up just outside the top five for our list today. Severino has been particularly outstanding this season, with a 2.93 ERA and a 4-2 record. Montgomery has been excellent in his own right, sporting a win-loss record of just 3-4 but that is due more to poor run support, as his 3.67 ERA is strong, as are his 53 strikeouts in 56.1 innings.
The Filthy Pitch Duo: Aaron Nola, Jose Berrios
Dang, it kills me to leave these two off, and Berrios was actually the final cut outside the top five. These two are the reason Twitter accounts like Pitcher List and MLB Memes exist.
These two would certainly highlight a "most fun young pitchers to watch" list.
A Lot More Names: Sean Manaea, Dylan Bundy, Eduardo Rodriguez, Taijuan Walker, and Luis Perdomo
Just so much young talent on the mound right now.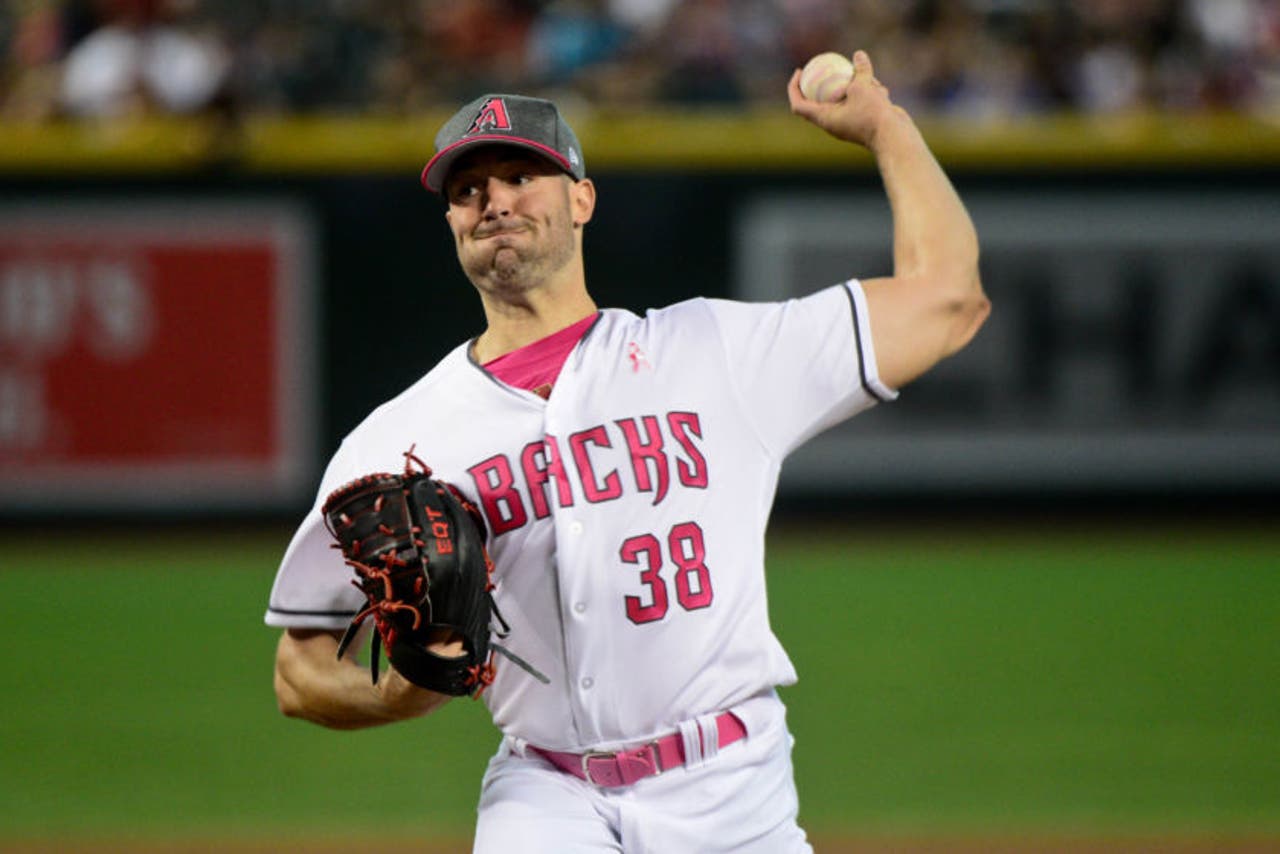 Matt Kartozian-USA TODAY Sports
No. 5: Robbie Ray
If this list was being written even three weeks ago, Ray might have been a highlight of the honorable mentions category but not quite in the top five. However, in the past three starts, Ray has gone 23.2 shutout innings, striking out 25 batters and allowing just 11 base runners. The most recent start was a four-hitter, his first career shutout, and he's pitching as well as he has in his entire career. Ray has always flashed this sort of potential, which only makes these recent results all the more exciting. He was a breakout pick for many baseball fans in 2017, as his FIP and xFIP had always been far superior to his ERA, and those tend to meet eventually in a pitcher's career.
As Joe Posnanski recently pointed out, Ray seems to finally have found a third pitch and that has been the key to his recent run of success. Skeptics might point to the fact that all three successful starts have come on the road and Ray hasn't yet proven he can pitch well in the hitter-friendly Chase Field. To that, I would point out that the humidor should be arriving at Chase Field within the next month, and it will supposedly be a large boon for pitchers. If Ray can start pitching at home like he has pitched on the road (0.64 road ERA in 2017), he'll be flying even further up this list by the end of the season.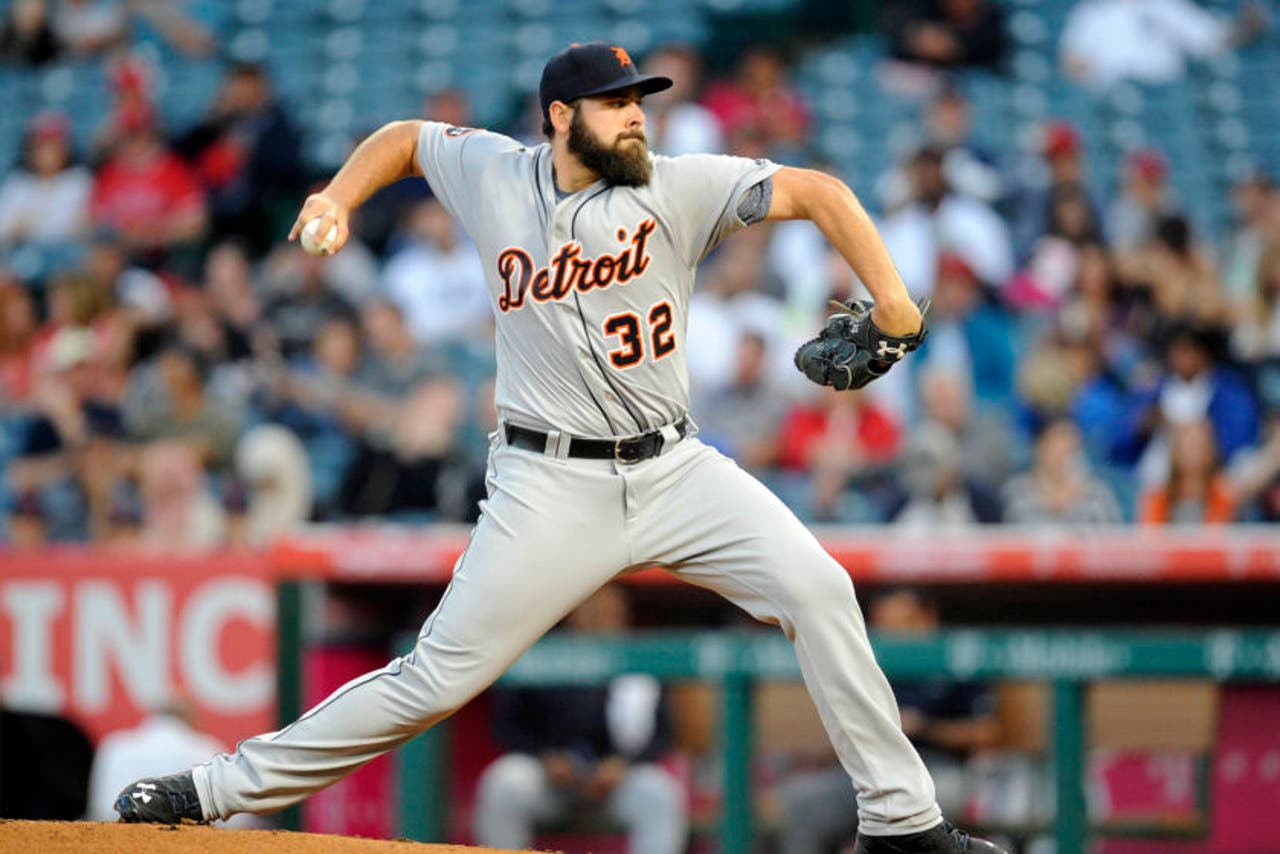 Gary A. Vasquez-USA TODAY Sports
No. 4: Michael Fulmer
The reigning American League Rookie of the Year has picked up right where he left off last season, posting a 3.00 ERA and a 6-3 record. Fulmer gave up his highest number of runs in his most recent outing, but that was due in part to having such a big lead that he began to pepper the strike zone so he could get deeper in the game.
That's the type of heady veteran moves you get with Fulmer, a pitcher who has performed well beyond his years in his season-plus for Detroit. The 24-year-old has the poise of a ten-year veteran on the mound, and he is a bit of a throwback in style as well, pitching more to contact rather than relying on high strikeout totals. The lack of strikeouts haven't slowed Fulmer down at all in his 234.0 career innings, as he is 17-10 with a 3.04 ERA in his career.
Fulmer was in line to win the ERA crown in his rookie season, and if he had finished the season with a start that was more in line with basically every other start in his career, he would have had an ERA crown in his rookie season, a true testament to his success at a young age. He is already one of the most consistent arms in baseball, with his 10 quality starts tied for the league lead with Clayton Kershaw and fellow youngster Dylan Bundy in 2017.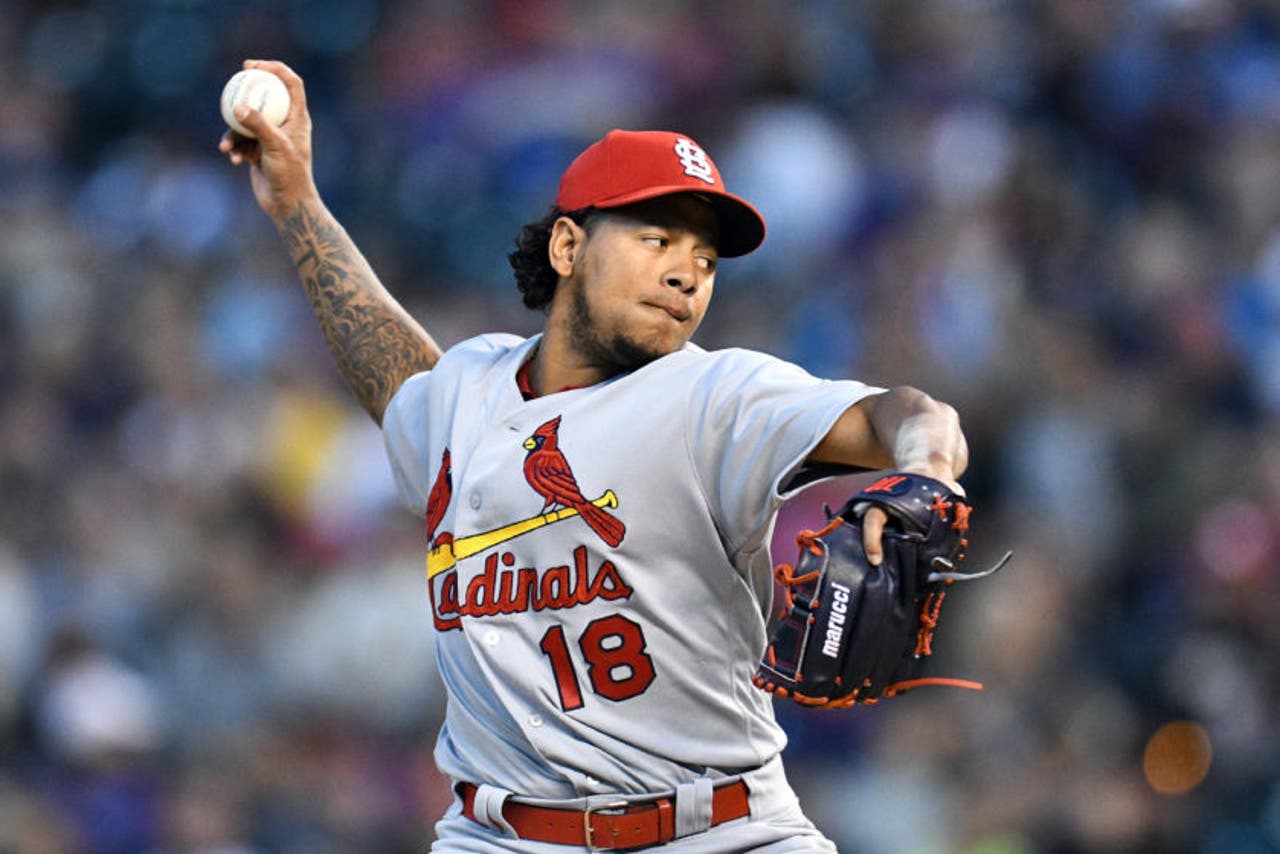 Ron Chenoy-USA TODAY Sports
No. 3: Carlos Martinez
It feels like Martinez has already been around forever, but he still qualifies for this list by more than three months. Martinez made his debut in 2013 as a 21-year-old, working mostly out of the bullpen, but the Cardinals knew they had a future ace on their hands and transitioned the righty to the rotation midway through the 2014 season.
By 2015, Martinez had made his way into the St. Louis rotation for good, and he has been an ace for the club each of the past three seasons. Martinez has a career winning percentage of .603 (38-25) with an ERA+ of 120 in his career (and his numbers are even better as strictly a starter).
When I wrote about the pitchers with the best chance at 300 wins earlier this spring, I chose Martinez as my wild card pitcher to get to the magical 300, sitting behind only Clayton Kershaw and Madison Bumgarner (who I immediately jinxed with the shoulder injury after putting him ahead of Kershaw thanks to him "staying healthy more regularly" logic). Now 300 wins might be a long shot for Martinez, but he certainly has the type of potential to think in these terms as a 25-year-old who is already an established ace and has shown flashes of being able to find yet another level.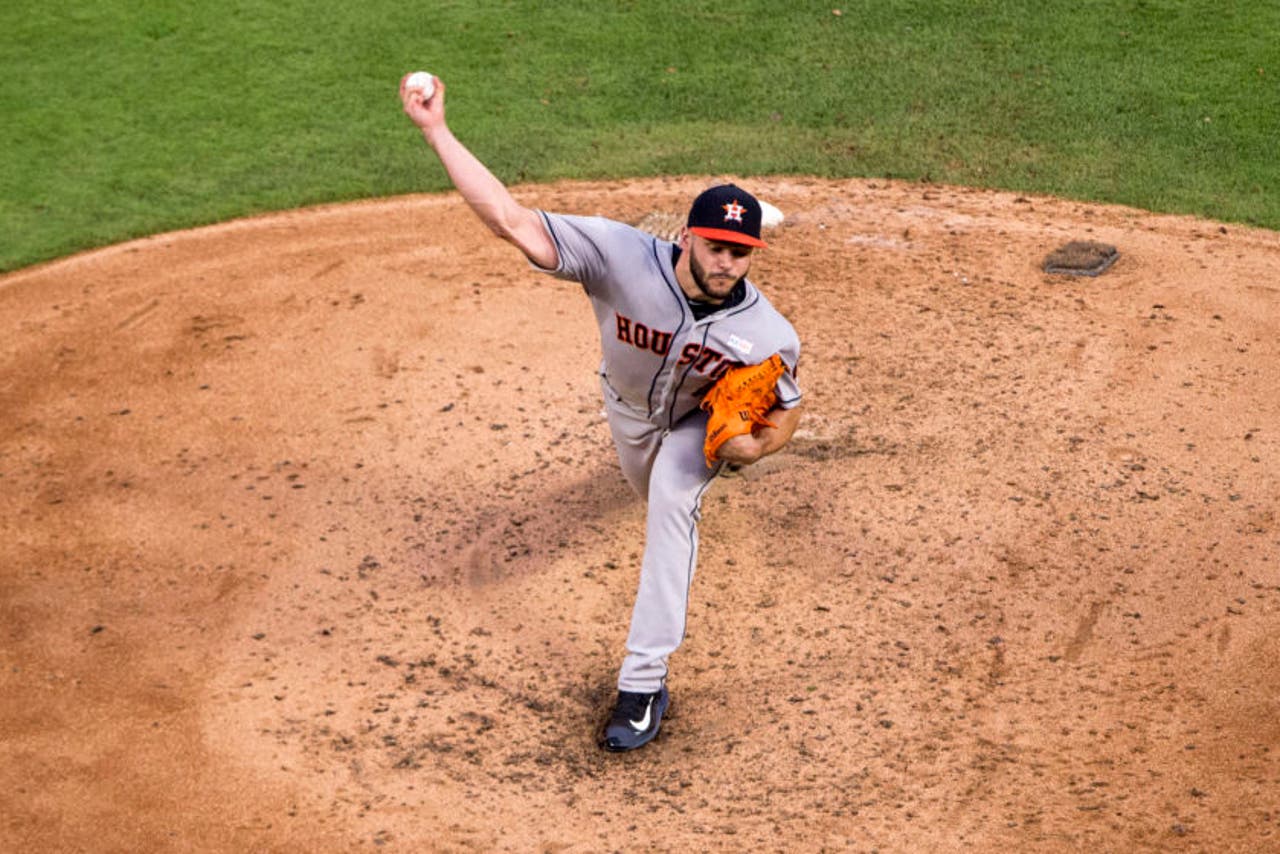 Jerome Miron-USA TODAY Sports
No. 2: Lance McCullers
It was extremely tight between McCullers and Martinez, but McCullers ended up getting the edge thanks to an even higher ceiling than Martinez. And that's what the "young talent" article has to center around really. It's awesome to be a super safe stud (ala Fulmer), but the young players who most capture our imagination are the ones we can imagine telling our grandchildren about one day.
McCullers is in that category.
More from Call to the Pen
In 276.1 career innings, the 23-year-old has a 3.09 ERA, with no season ERA higher than 3.22. He has struggled to stay healthy at times, but has (knock on wood, knock on wood, knock on wood) looked quite healthy all of 2017, and he is having his best season to date. McCullers is 6-1 for the electric Houston Astros this season, and his emergence as a co-ace with Dallas Keuchel makes the Astros arguably the best team in baseball right now.
McCullers has been able to cut down on his walks in 2017, and by xFIP, only Chris Sale has been better. McCullers is the complete package right now: he is among the youngest of this whole group, has some of the best strikeout stuff (10.46 K/9 in 2017; 10.29 for his career), and plays on a team that appears as though it will be in "contender status" for the foreseeable future.
Get ready to be bouncing your grandkids on your knee telling them about McCullers.
(As a person who has several shares of McCullers in fantasy baseball – including in a keeper league – I can't tell you how hard I am begging that last sentence not to curse him…)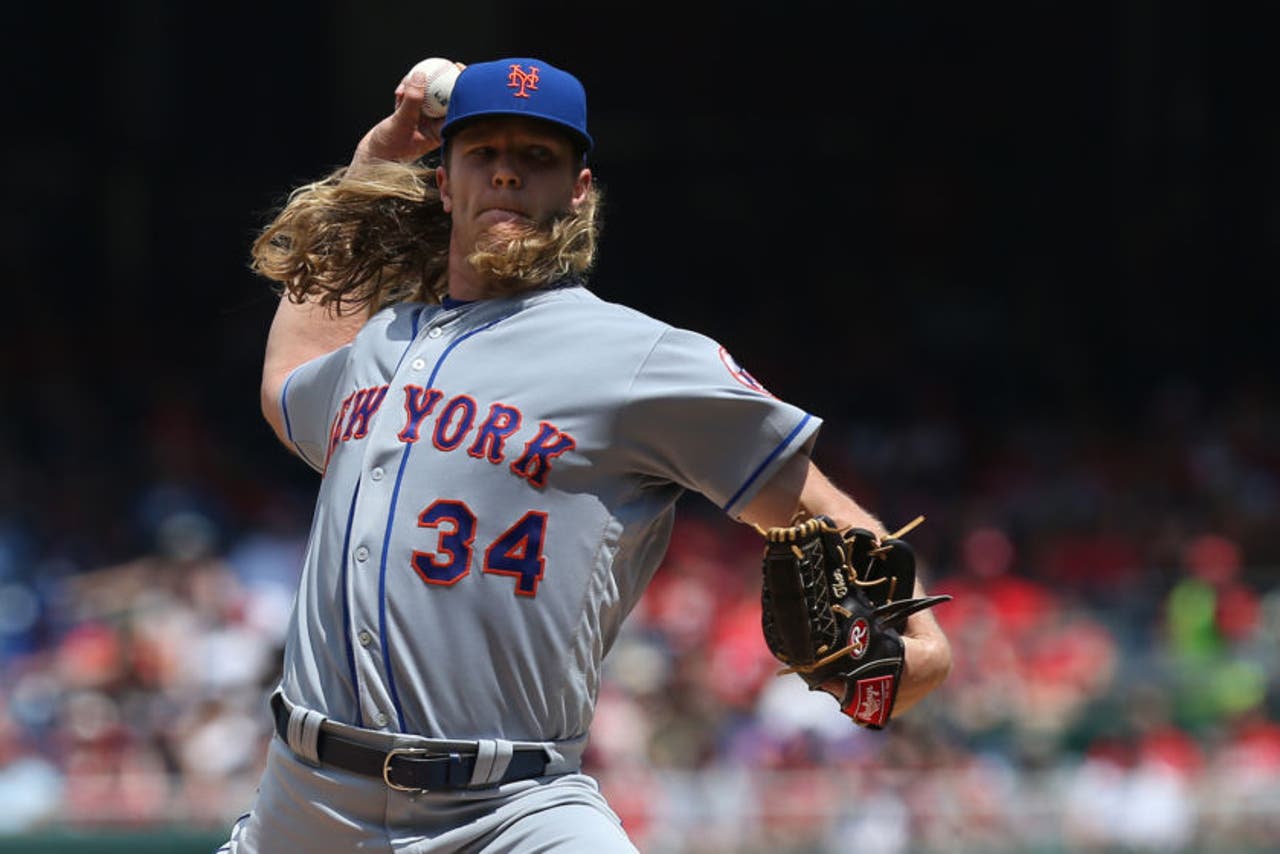 Geoff Burke-USA TODAY Sports
No. 1: Noah Syndergaard
Remember this guy? He hasn't been on a mound in over a month – and he won't be for a while – but he's still number one on this list, and it's not particularly close. Despite the voodoo magic (or team doctors) that have cursed the Mets over the past couple decades, it's still hard to imagine Syndergaard doesn't come back guns a blazing when he's able to get back on an MLB mound.
Syndergaard has a career ERA of 2.92, with peripherals that suggest he has been even better. His career FIP of 2.59 trails only Clayton Kershaw and Jose Fernandez (man, it's always tough seeing his name) among pitchers with as many innings for the entire millennium. In fact, he still ranks third behind those two even if the time frame is extended all the way back to integration in 1947, speaking not only to Syndergaard but to the amazing pitching performances we have been able to see in the last decade with Kershaw, Fernandez and Syndergaard all doing their thing.
Syndergaard also has the sixth-highest strikeout per nine rate of pitchers with as many innings since integration, and his strikeout minus walk percentage trails only Fernandez. Syndergaard is still just 24 years old and if he is able to return from this lat injury to even 90 percent of his former self, he should be in the conversation for best pitchers of the past 50 years by the time everything is said and done.
---
---