Major League Baseball
Major League Baseball
Tigers knock off Twins
Published
May. 30, 2011 10:02 p.m. ET

Alex Avila's double rattled along the short fence near the left-field line before the ball bounced up toward a fan standing in a small seating area jutting out toward the field.
The umpires halted play, conferred briefly and then made the game's decisive call: fan interference and a run for the Tigers.
Jhonny Peralta was allowed to score from first on the play, breaking an eighth-inning tie, and Detroit went on to beat the Minnesota Twins 6-5 on Monday. There was considerable dispute over whether someone interfered with the ball or whether it simply bounced out of play and hit someone, but the end result was a victory for the Tigers and yet another difficult loss for Minnesota.
''We ruled spectator interference and we ruled the runner would have scored without it,'' said crew chief Gary Darling, who was umpiring third base.
Detroit manager Jim Leyland came out of the dugout briefly as the umpires discussed what to do, but they quickly ruled that Peralta's run counted.
''It's the umpire's decision where to place the runner,'' Leyland said. ''They didn't tell me anything, but I just said 'That run has to score,' and they'd already said right away that run scored.''
Then it was Minnesota manager Ron Gardenhire's turn to come out on the field. He was ejected after a heated argument.
''I don't care who it hit. The ball went in the stands,'' Gardenhire said. ''When it goes in the stands you know it's a ground-rule double.''
Gardenhire didn't think Peralta should have been allowed to score from first even if the call was fan interference.
''Either way, there is no way Peralta scores if our guy gets to make a play on the ball,'' Gardenhire said. ''He had just rounded second.''
Darling said the interference came from a fan in an orange shirt. Replays showed a fan in an orange shirt standing next to a child in a small area of seats that angles out toward the field near the left-field line. The ball appeared to bounce up and hit the fan while he was simply standing there.
That was after a couple other fans along the fence reached over toward the ball, although it wasn't clear if it touched any of them.
''I thought he would have scored easily,'' Avila said. ''That play's a judgment call for the umpire, and I thought they made the right call.''
Al Alburquerque (2-1) pitched an inning of scoreless relief, and Jose Valverde pitched the ninth for his 13th save.
Alex Burnett (1-4) lost.
Minnesota (17-35) has by far the worst record in the American League. The struggling Twins also lost right fielder Jason Kubel to a sprained left foot after six innings. X-rays were negative, and Kubel is day-to-day.
Minnesota led 5-3 after scoring four runs in the fifth, but the Tigers tied it in the sixth on a two-run homer by Victor Martinez.
Detroit squandered a bases-loaded, nobody-out chance in the seventh when Austin Jackson and pinch-hitter Casper Wells struck out and Brennan Boesch hit a groundball to end the inning.
Brad Penny pitched six innings for Detroit, allowing five runs on 10 hits. He walked one and struck out two.
Penny looked sharp at the start, and the Tigers took an early 3-0 lead. Jackson led off the bottom of the first with a double and later scored on a groundout by Boesch. Miguel Cabrera followed with his 10th homer of the season, a low line drive over the wall in left.
Andy Dirks added an RBI double in the third.
Michael Cuddyer hit an RBI single in the fourth for Minnesota, and the Twins broke through against Penny the following inning. Minnesota got RBI singles from Rene Rivera, Kubel and Cuddyer and a sacrifice fly from Justin Morneau.
Minnesota starter Nick Blackburn went six-plus innings, allowing five runs on seven hits. He struck out three and walked one.
Notes: Detroit 2B Ryan Raburn had his first hit at home since April 27. ... Tigers LHP Phil Coke, on the DL with a bone bruise in his right foot, is expected to pitch at Triple-A on Friday before making a start for the Tigers on June 8. ... Cabrera extended his hitting streak to 12 games. ... Minnesota C Joe Mauer, out since April 12 because of weakness and soreness in his legs and a beat-up shoulder, is now able to throw from home to second. ... The game time temperature was 85 degrees.
---
---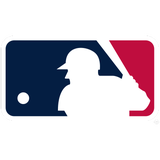 Get more from Major League Baseball
Follow your favorites to get information about games, news and more
---